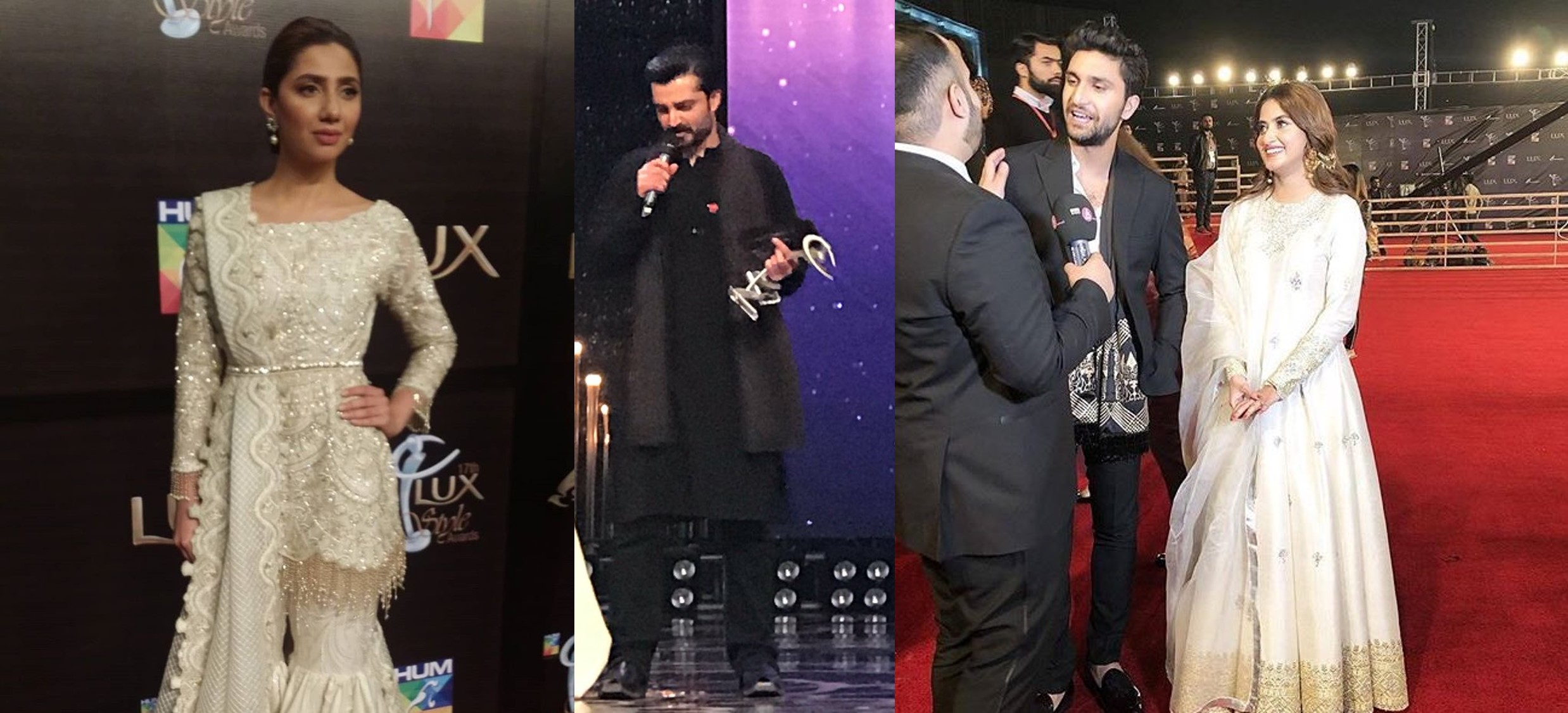 Lahore was abuzz yesterday as Pakistan's biggest, most beloved entertainers got together under one roof for the 17th Lux Style Awards (LSA).
Watch: Reactions From The Star Studded Premier Of Allahyar And The Legend Of Markhor
You probably already know the winners list by now. But what you might not know are these five highlights that made Lux Style Awards 2018 really special!
The Ladies Were Killing It With Their Red Carpet Look
Whether it was Mahira Khan or Sanam Saeed, Sajjal Ali or  Juggan Kazim, Aamina Sheikh or Ayesha Omar – the red carpet was ablaze with the presence of these stunning ladies! I mean look at them!
Read: Ali Zafar Involves Wasim Akram And Shahid Afridi To Promote Teefa In Trouble
Mahira Khan was elegance personified.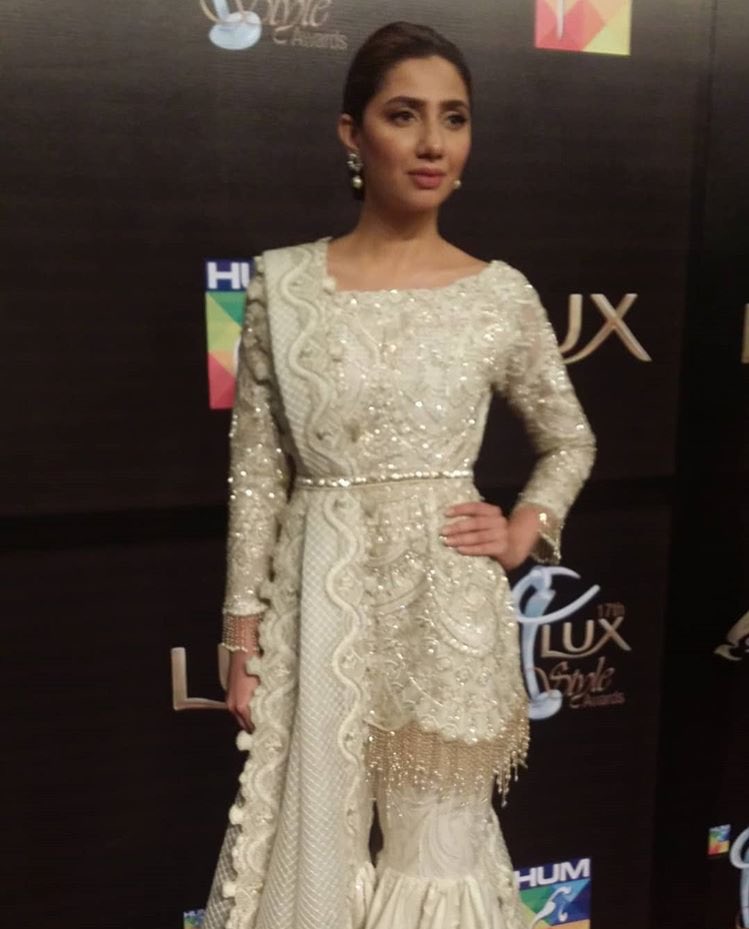 Sajal Ali dared to go traditional and we LOVED IT!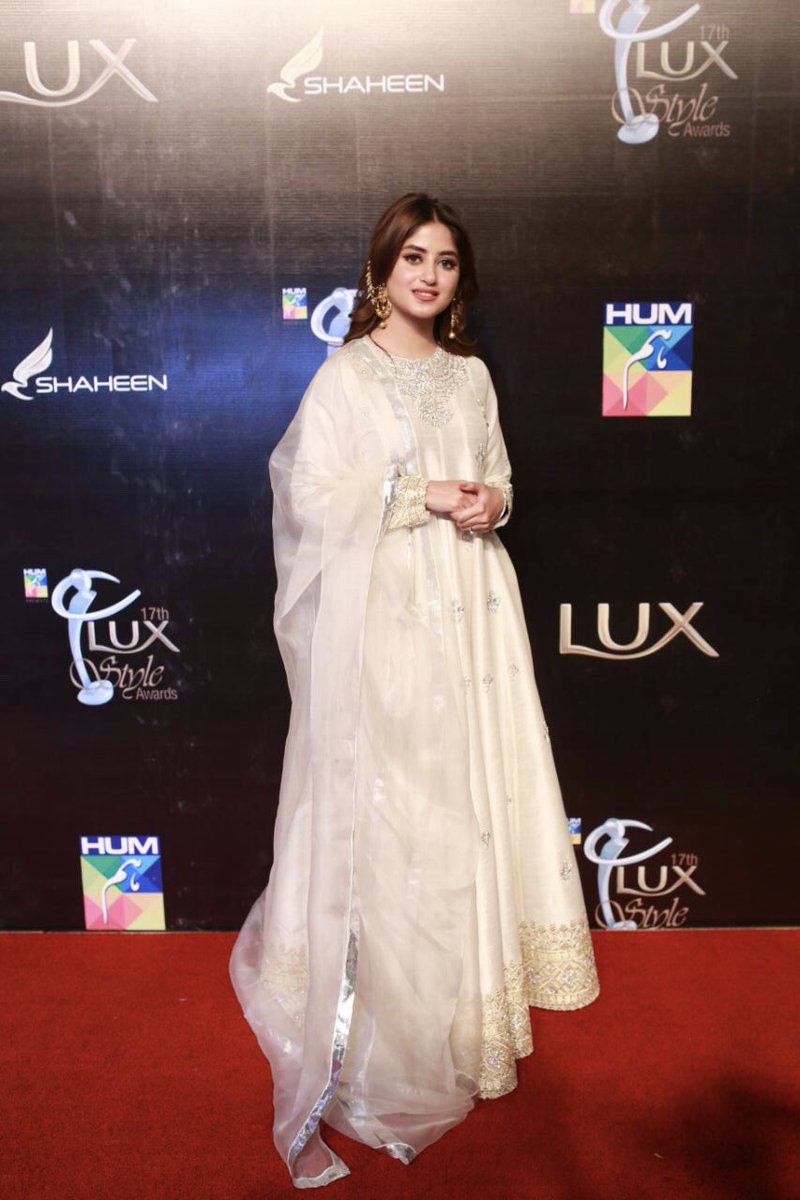 Sanam Saeed and Aamina Sheikh – wow!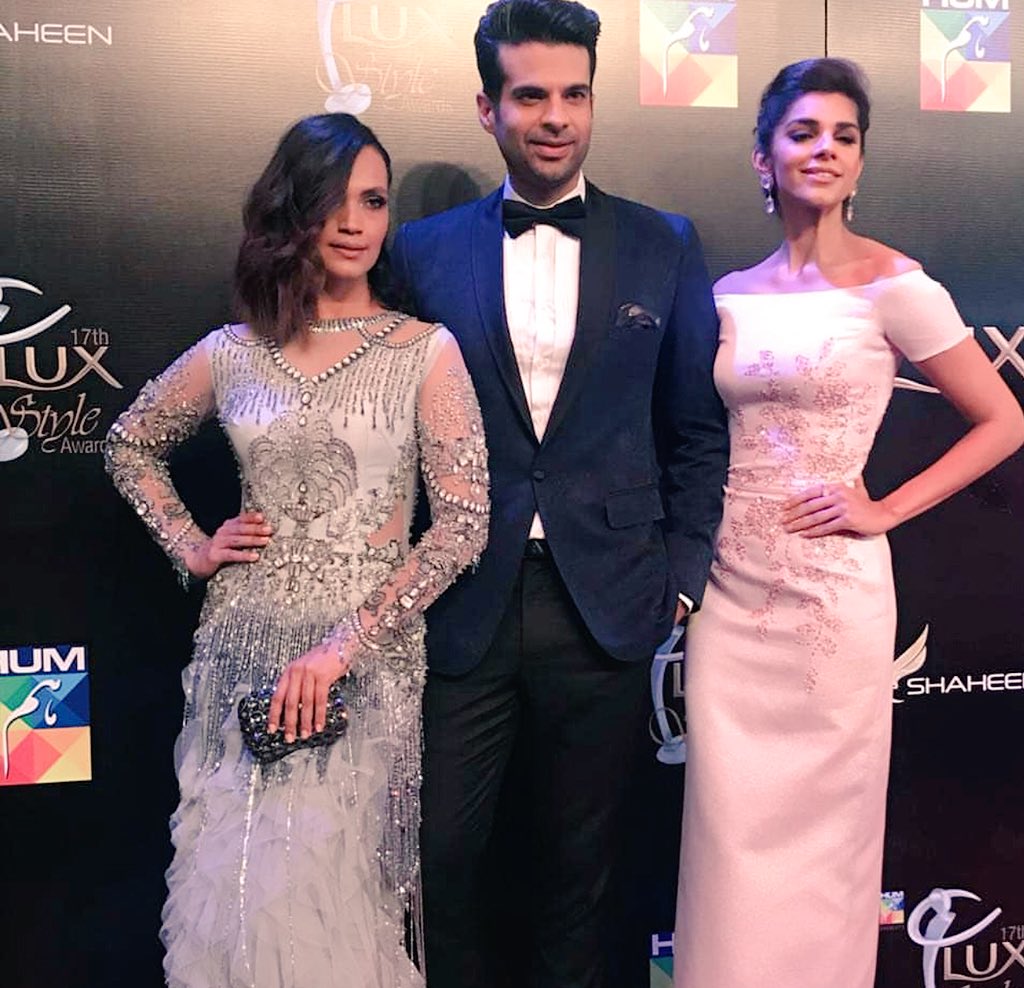 Ayesha Omar was a true stunner!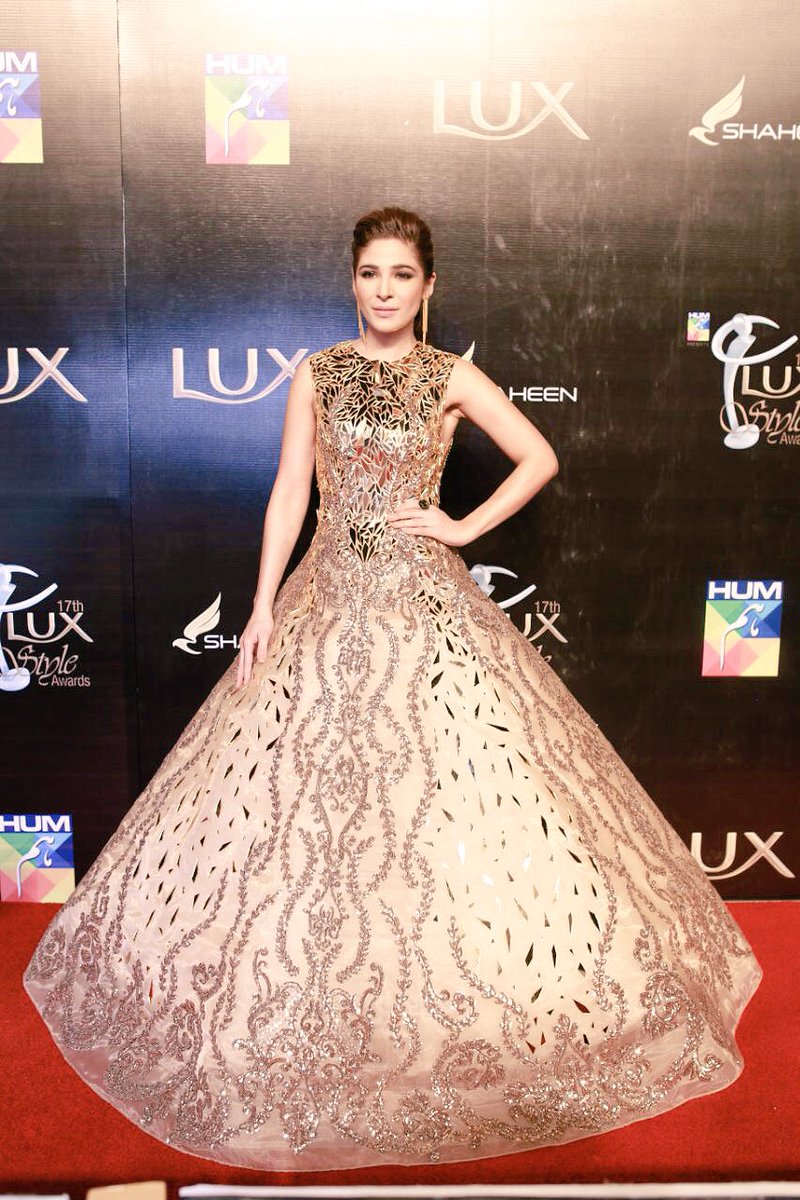 Juggan Kazim rocked this black gown!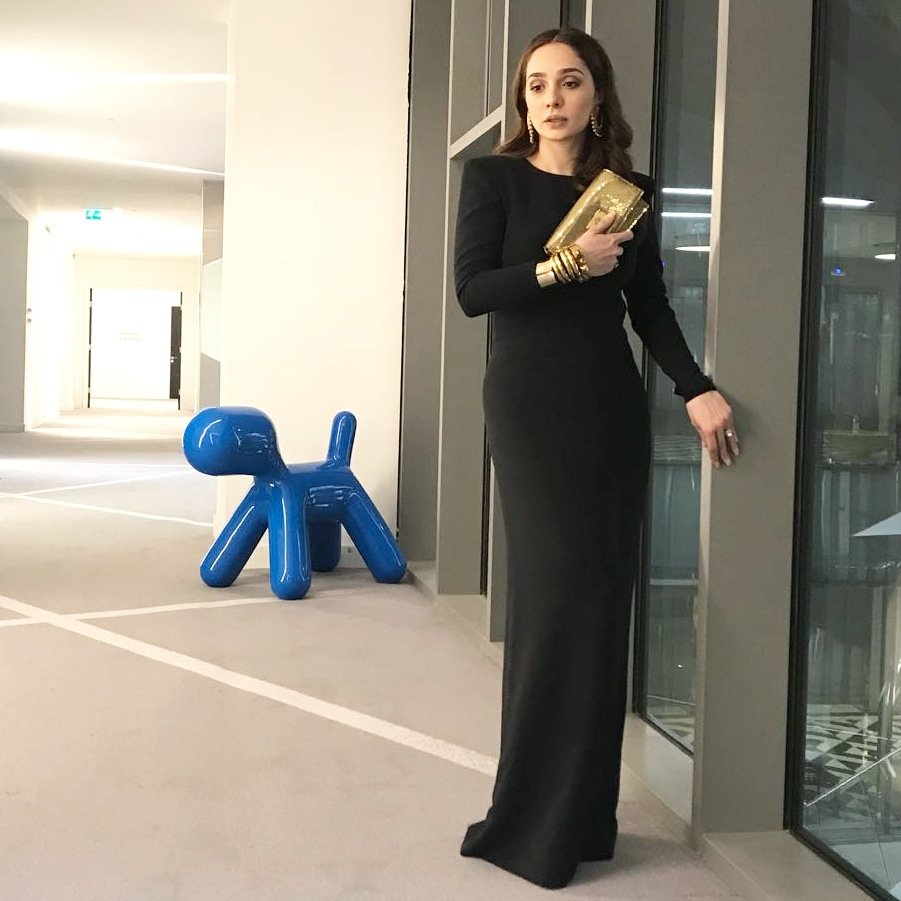 Asma Jahangir Was Given A Befitting Tribute
#LiveUpdates: THIS JUST IN‼️@Asma_Jahangir was just honoured with a special award for Contribution and Service to the Country. 💫🌟 Her daughter Muneezeh Jahangir accepted the award✨✨#LSA2018 pic.twitter.com/ER5YeW0LwT

— Tribune Life & Style (@ETLifeandStyle) February 20, 2018
It's been 10 days since Pakistan lost one of its most progressive voices, Asma Jahangir. Tributes continue to pour in as Pakistan mourns its bravest daughter untimely death.
Read: Upcoming Pakistani Releases That We Can't Wait to Watch
Asma Jahangir was also remembered at the 17th Lux Style Awards where the brave-heart was honoured with a special shield to celebrate her contribution and service to the country. Her daughter, Muneezeh Jahangir received the award on behalf of Asma Jahangir.
Kashmir The Band Was There!
At the Lux Style Awards. It's 🔥#LSA pic.twitter.com/QBB5YL8vrq

— KASHMIR (@Kashmirtheband) February 20, 2018
The boys from Pepsi Battle of the Bands have come of age. Kashmir The Band went home with the Best Emerging Star trophy.
Watch: A Look at the Journey of Kashmir on Pepsi Battle of the Bands
From newbies to winners at the Lux Style Awards 2018, these kids are sure to go places!
Sajal Ali And Ahad Raza Mir Were The Talk Of The Town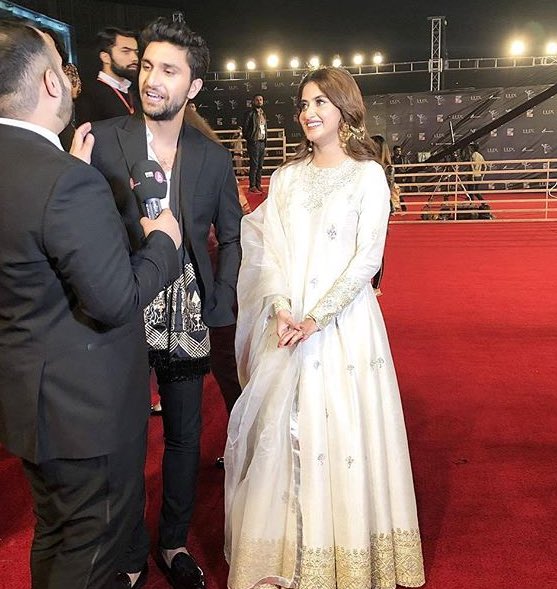 Yakeen ka Safar has made Sajal Ali and Ahad Raza Mir as the most loved television couple right now. The fan following they have amassed after their onscreen pairing is phenomenal.
Read: 5 Pakistani Actresses I Wish I Could See On The Big Screen Again
While other on and off-screen couples were also present at LSA 2018, the crazy love that Sajal and Ahad received is – as they say – NEXT LEVEL!
Hamza Ali Abbasi Made A Powerful Statement And Not Just With His Dapper Shalwar Kurta!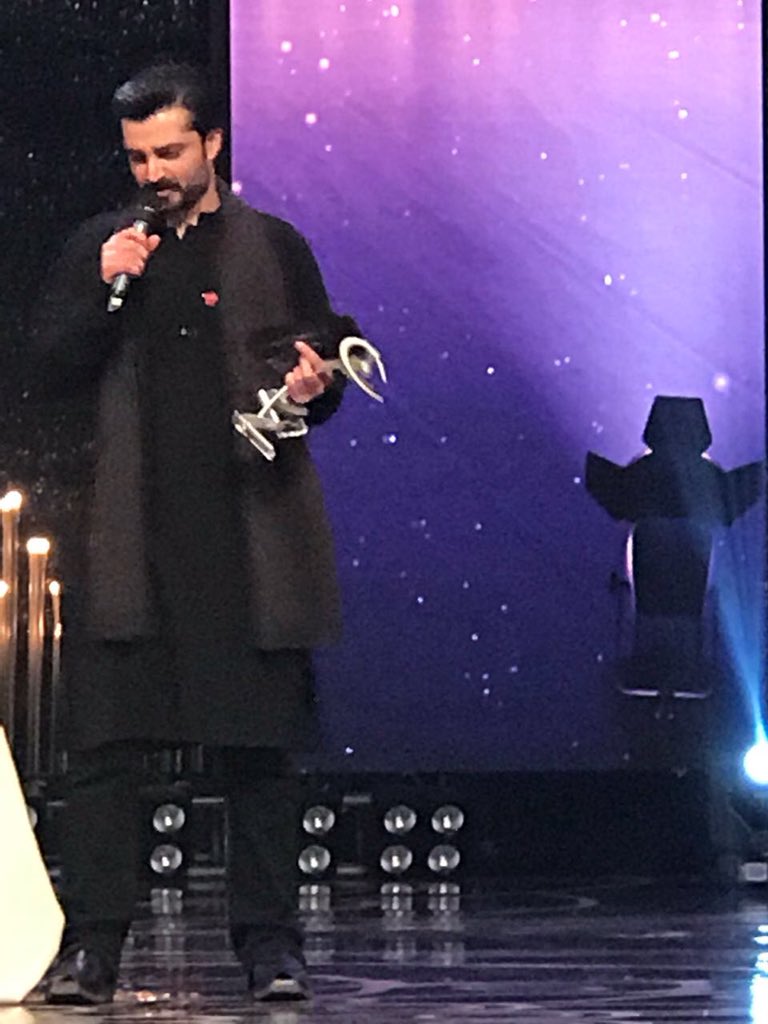 Hamza Ali Abbasi is one celeb that Pakistan cannot decide whether to love or not. At times he opens his mouth and we fear he's flirting on the edge of extremism. At other times he speaks and we can't stop gushing about what he said!
Thankfully, at the Lux Style Awards 2018, Hamza unleashed his latter side. He made a powerful statement calling upon fellow artists to explore their responsibilities beyond entertainment.
The bit that we loved the most – ironically, since we're an English publication ourselves – was where Abbasi said that the proceedings at the award shows should be in Urdu. YES! More than 70 percent of Pakistanis do not understand English and we really need to make entertainment awards more inclusive rather than elitist.