Spicy delicacies laden with obscene amounts of oil will perhaps always remain the favourite kind of food consumed by us, here in Pakistan. However, while our love for all things desi cannot be sidelined, there is a niche – especially among the Pakistan urban middle-class that is increasingly adopting healthy eating habits.
This essentially means that a growing population of Pakistanis wants to enjoy their favourite cuisines in smaller portions and prepare them using healthier ingredients. The replacement of conventional ghee, first with vegetable oil and now, olive oil in our kitchens is one small example of this changing trend.
Read: These Iconic Restaurants In Islamabad Are Literally Landmarks!
Taking heed of people's shifting preferences, eateries are also beginning to offer healthier options in their menus as opposed to the high-calorie items that they exclusively flaunted a few years ago.
In fact some Islamabad food joints, are also delivering meal boxes at offices and homes that are designed especially for those who are either generally health conscious or are trying to lose weight.
Read: 6 Islamabad Eateries Worth Ditching Office For In The Rain!
However, unlike the bland pile of vegetables that come in mind when talking about "healthy food," these eateries have not disregarded the fact that people have taste buds(!) and have developed recipes that are just as delicious as they are healthy!
Karachi Kitchen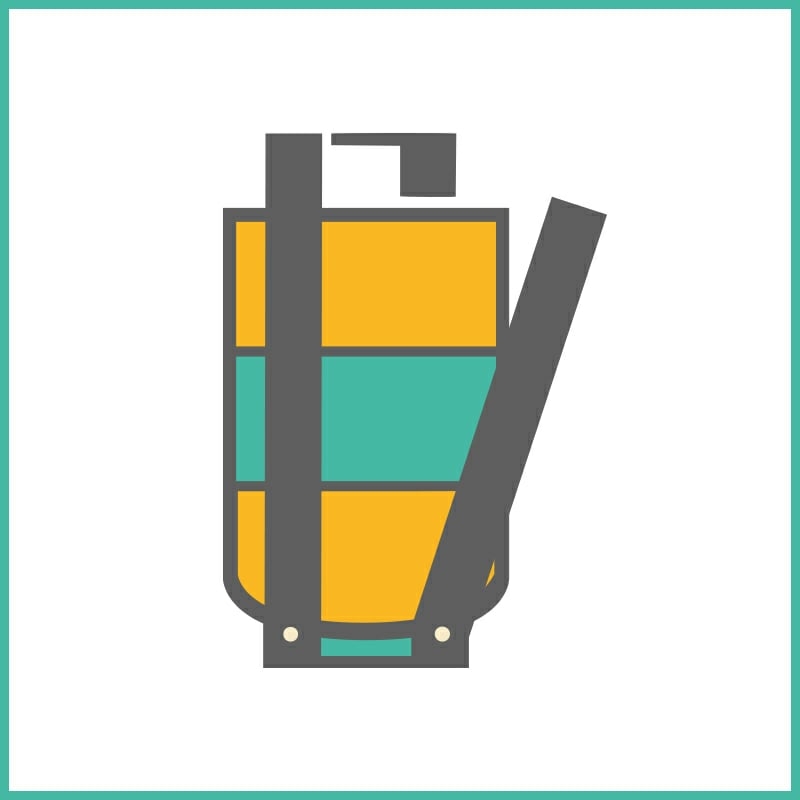 Based in Islamabad, Karachi Kitchen promises to bring the authentic flavours of the city of lights to the residents of the capital at their doorsteps!
The delivery-only food service offers two kinds of menus. The first type includes delicious Karachi-wala khana that is on the higher side of the calorie count. The second type titled, "Fit Boxes," offers five menus ranging from 290 to 550 calorie meals.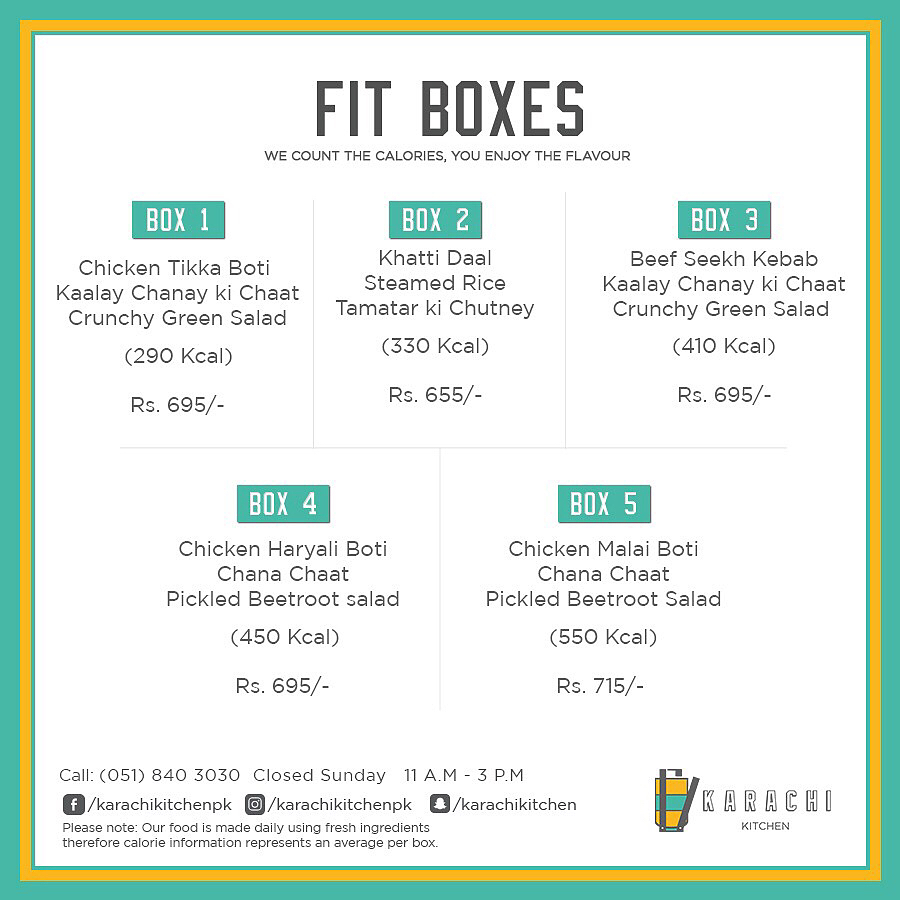 We've tried four out of the five Fit Boxes and loved each one of them!
Burning Brownie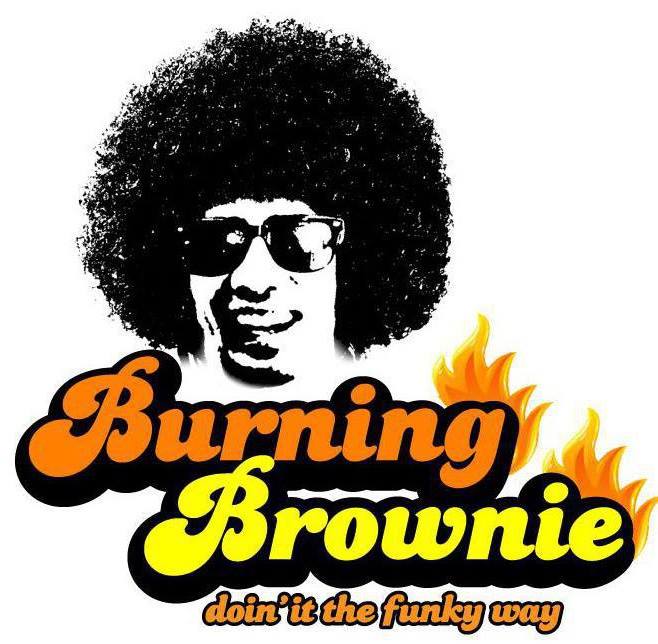 It started off as a small counter in a petrol-pump-based-mart in F-7 and less than ten years down the lane, Burning Brownie has evolved into a bustling business with multiple restaurants across Islamabad.
Read: Only A True Islamabadi Can Relate To These 3 Things!
However, it is not just the size of the eatery that has changed. Its menu too has completely transformed over the years. Compared to the high-carb sweet delights that it offered only a few years ago, Burning Brownie's meal menu squarely focuses on salads and grilled sandwiches.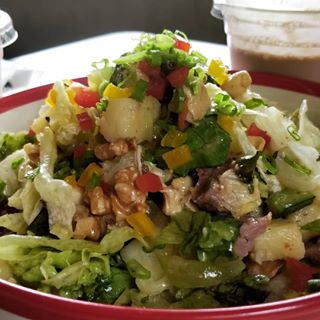 Low on calories and high on taste, the menu is likely to woo even the most reckless foodies.
Their mouth-watering, huge bowl of Combo Salad is highly recommended!
Protein Factor
As the name suggests, Protein Factor caters to those who are looking to eliminate carbohydrates from their daily routine and adopt a high protein diet instead.
Perhaps the best thing about Protein Factor's various menu plans is that they adhere to the specific needs of their diverse clientele.
Read: Mindanos: This Multi-Cuisine Restaurant Serves The Most Delightful Nachos In Islamabad!
For instance, if you're on a Keto Diet, rather than obsessing about the amount of meat that you should consume during a meal, you can simply subscribe to Protein Factor's Keto Diet Menu that details the precise amount of calories as well as the percentage of proteins, fats and carbs that you will take in while consuming each item on the list.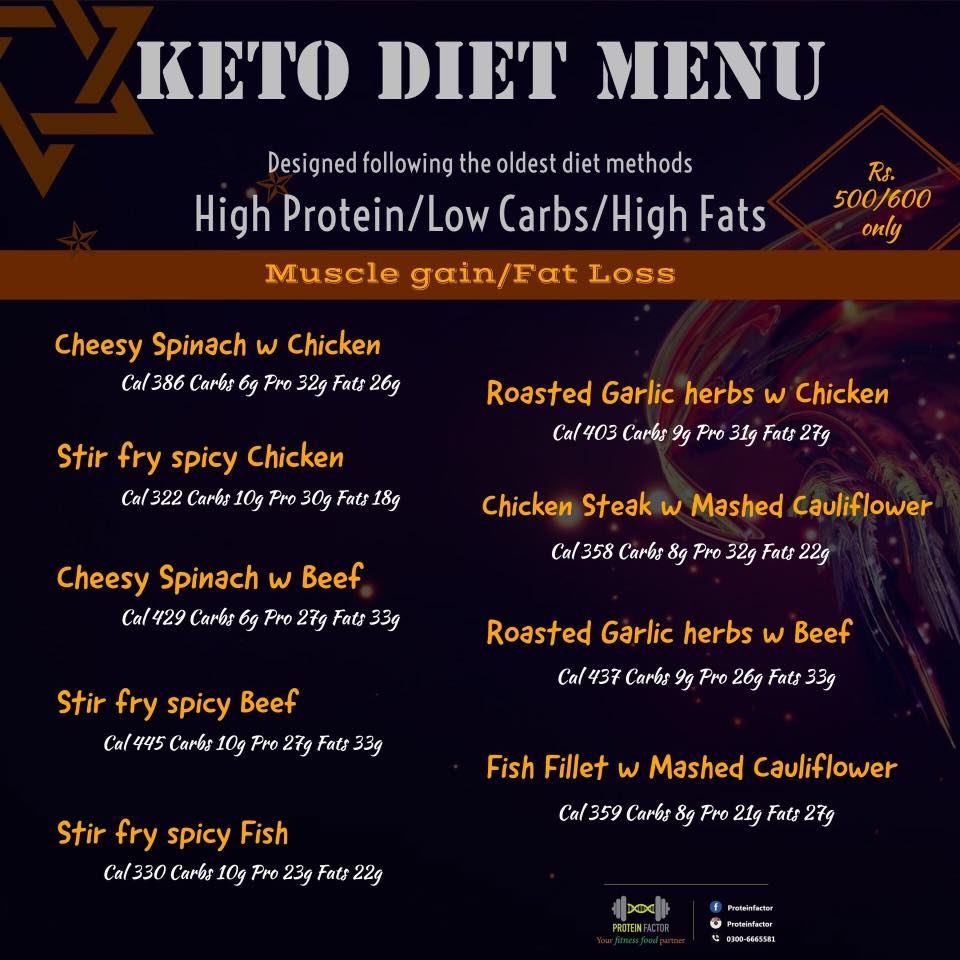 Protein Factor operates remotely and delivers food at the doorstep of its clients.