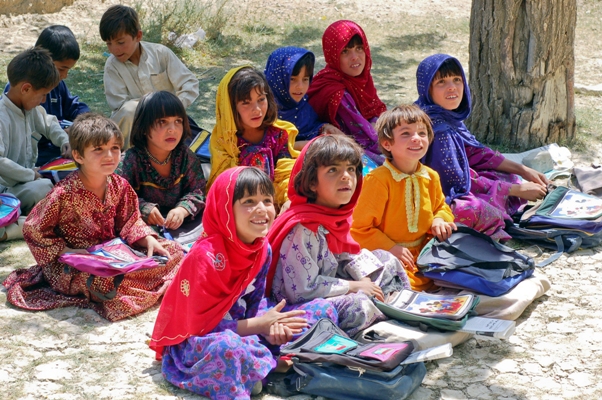 The whole world is celebrating International Women's Day today. For about 24 hours the world will focus its attention towards the challenges that women face in the way of their security and empowerment.
Read: Our Indifference To Education is Failing Our Children
While the list of issues that threaten an average woman's well-being are virtually endless, we, in Pakistan need to focus our attention towards the dismal state of girls' education if we are truly serious about neutralizing women rights' concerns.
What's the State of Girls' Education in Pakistan?
In this time and age, Pakistan still has 22.6 million out-of-school children and 53% of them are girls.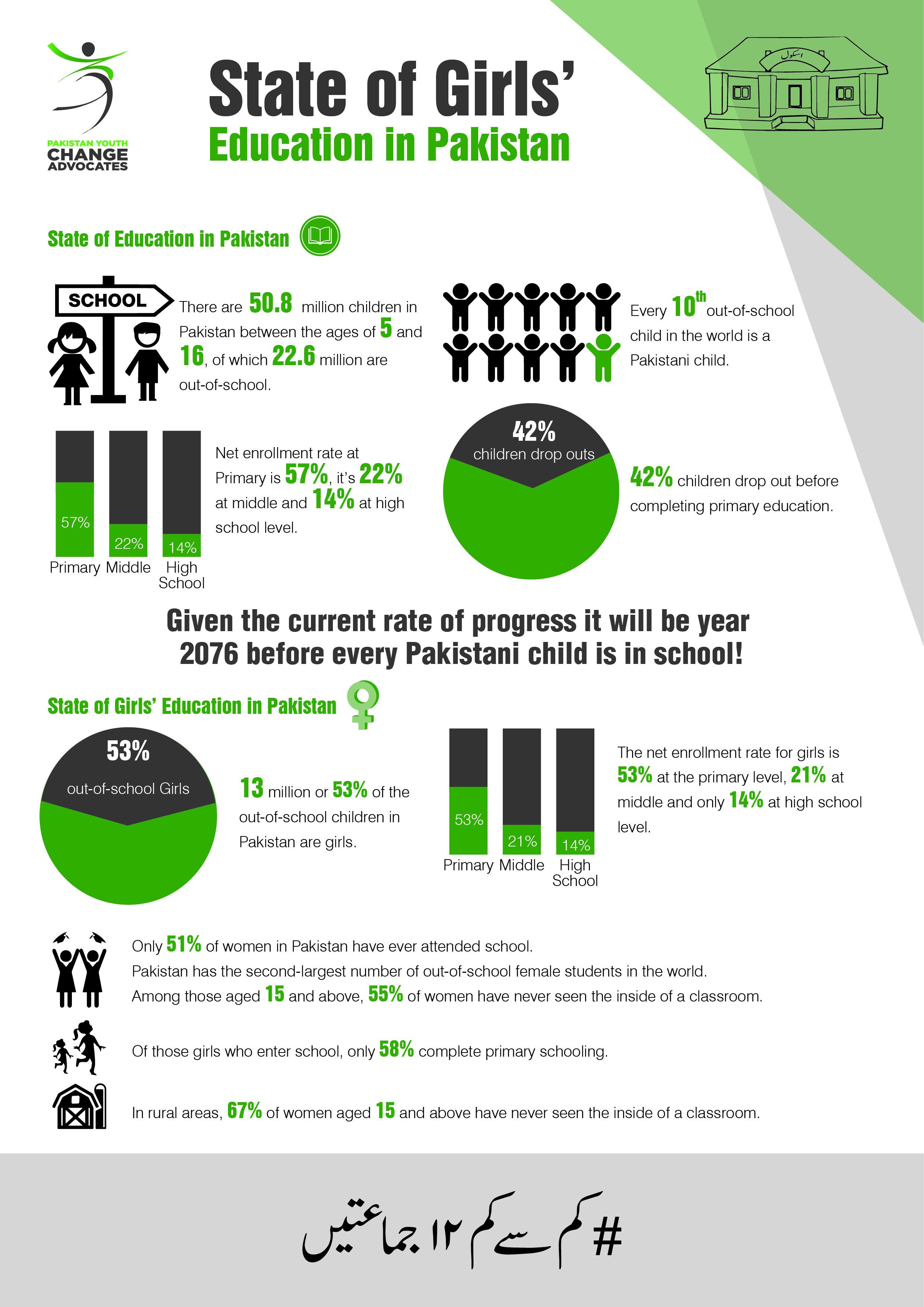 Of the out-of-school population, girls form 52% in Sindh and Khyber Pakhtunkhwa, 44% in Punjab and a staggering 75% in Balochistan. From among the fortunate girls who do end-up in school, many are unlikely to sustain beyond primary level.
Read: Education Emergency: These Statistics Should Have Every Pakistani Worried
Nationwide, the net enrollment rate for girls is 53% at the primary level, 21% at middle and only 14% at high school level.
The situation is all the more worrisome in smaller provinces. In Khyber Pakhtunkhwa, for instance the net enrollment rate for girls at primary stands at 51%; this drops to just 17% in middle school and becomes as little as 8% at high school level.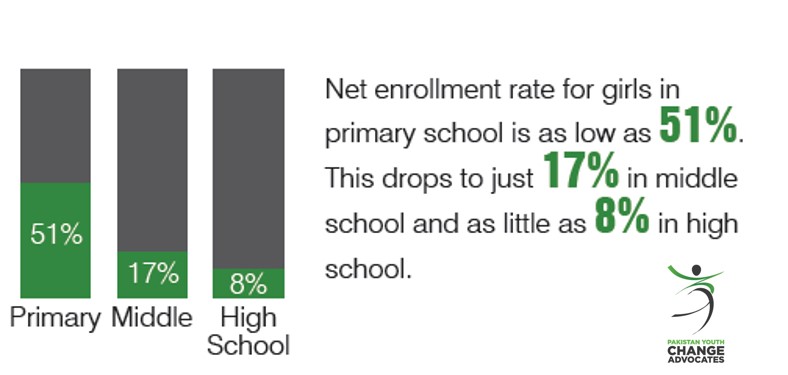 This is disheartening because many researches over the years have shown that without secondary education under their belts, girls are unlikely to grow up into truly empowered adults.
Read: Non-Implementation of Article 25-A Biggest Hurdle in Girls' Education
How Does Secondary Education Help?
There are many studies worldwide that show the immensely positive impact of 12 years of education on not just the girl-child herself but also her future children and her country's economy.
12 Years of Education Reduces Under-5 Mortality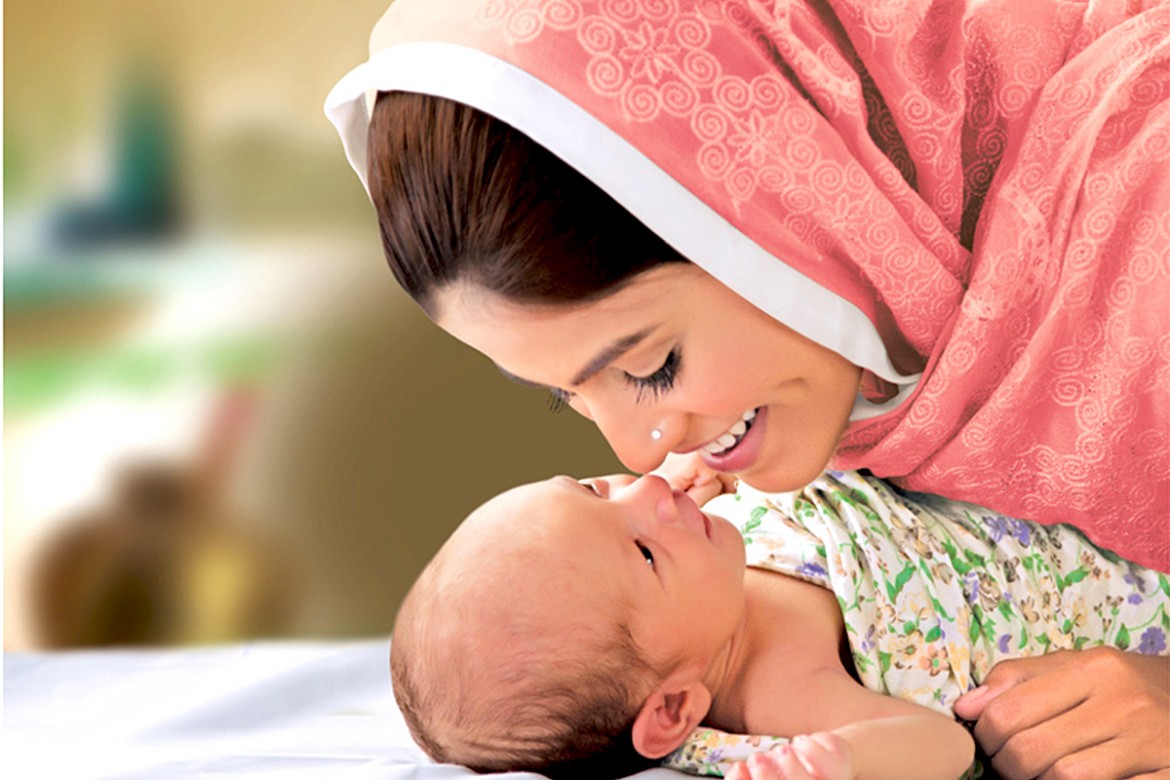 According to the United Nations, if all women in low and lower middle income countries completed secondary education, the under-five mortality rate would fall by 49% and early births would fall by 59%.
12 Years of Education Boosts Economic Growth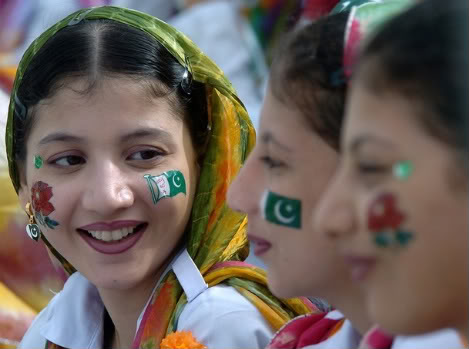 As per the World Bank, if 1% more women had a secondary education, economic growth would increase by 0.3%.
12 Years of Education Reduces Child Marriages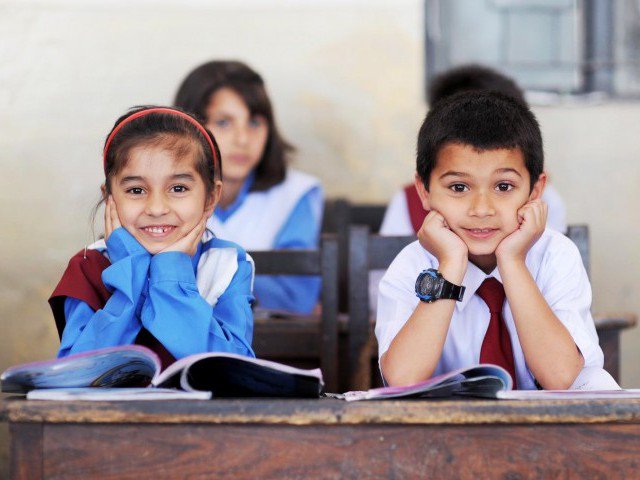 The United Nations states that in countries with the highest prevalence of child marriage, girls with no education are six times more likely to marry as children than girls with a secondary education.
Read: How Child Marriages In Pakistan Are Hurting Our Little Girls
How You Can Help!
Whether it's on social media or through personal interaction with media personnel and politicians, this election year if we all demand at least 12 years of education for our little girls, we can save an entire generation from illiteracy and poverty!
Read: Education and the Manifestos of Our Political Parties
Please play your role and demand #Atleast12Grades or #کم_سے_کم_١٢_جماعتیں for Pakistan's forgotten daughters!