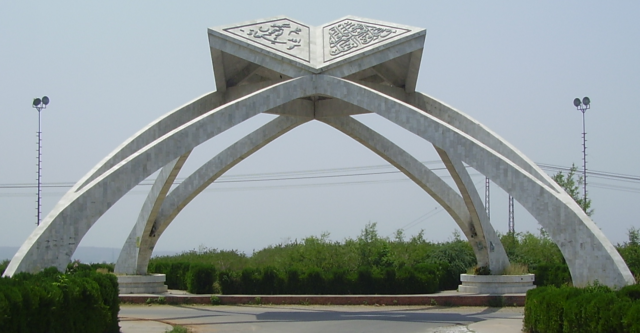 The latest rankings of Times Higher Education list of Asian institutes is out, giving Pakistanis a good reason to celebrate.
According to Asia University Rankings 2017, 7 out of the 300 top universities in Asia are from Pakistan. Five of these Pakistanis universities are debutantes on this esteemed list of rankings.
Commenting on Pakistan's performance, the editor of the Times Higher Education rankings, Phil Baty shared, "It is fantastic news that Pakistan has more than tripled its representation in this year's list of Asia's best universities, taking seven places, up from two last year."
It is important to highlight here that Pakistan has shown significant improvement in university enrollment in the last decade. Today, 1.3 million Pakistanis are enrolled in higher education institutes compared to a mere 280,000 in 2002. What is an even bigger achievement is the fact that 47% of those currently enrolled are women! This marks an 11% increase in the last 10 years.
While these are certainly encouraging statistics, it also needs to be remembered that of the total population of university-age young people, only 10% are currently enrolled. This is much lower when compared to Sri Lanka and India.
For this reason Pakistan's Vision 2025 pledges to increase the proportion of young people in higher education in the next 10 years. Vision 2025 also hopes to double the number of doctoral students to 15,000.
Speaking about the South Asian region in general, Phil Baty shared, "India is the higher education star of the South Asian region, taking an impressive 33 places in the table this year – more than double its representation a year ago. This means that India is now the third most-represented nation in the table for the first time."
He further said that Pakistan has also shown immense progress, by tripling its representation compared to 2016.
The top ranked Pakistani institutes that made it to the Asia University Rankings include, Quaid-i-azam University (ranked 121 – 130), COMSATS Institute of Information Technology (ranked 141 – 150), National University of Sciences and Technology (ranked 151 – 160), University of Agriculture, Faisalabad (ranked 201 – 250), Bahauddin Zakariya University (ranked 251+), University of Karachi (ranked 251+) and University of Lahore (ranked 251+).