A newly mounted sculpture of the great poet Allama Iqbal in Gulshan – e – Iqbal, Lahore has drawn attention of the Pakistani social media users due to the caricaturish nature of the artwork.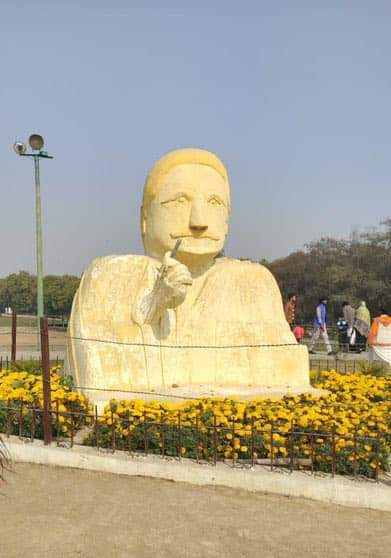 The newly placed statue of Allama Iqbal is currently one of the most talked about thing in Pakistan as far as the Twitter trends suggest. People have gone outright ruthless with their critique.
While some of them questioned the authorities for giving the park's management permission on placing the sculpture, others asked if we don't have better homegrown artists to do the job by reasoning that our leaders deserve better than this.
Read More: Pakistanis Are Thanking Jinnah & Iqbal After Indian Supreme Court Verdict On Babri Mosque
It looks like the sculpture has hurt Pakistanis on such a deep level that they have even asked the management to get it removed.
Read more: PM Imran Khan Dropped His Contact Number For A Live Call Session & Here's How People Reacted
Meanwhile, some other citizens had to say that this is what happens when you're running a little 'low on the budget.'
And while the sculpture is the present butt of the jokes for Pakistanis, they're busy making memes out of it.
However, amid all the hate and trolling, there were a few netizens who took time to see the sunny side up!
They highlighted how the sculpture is an artwork of the gardener's of the park, adding that that they're not professionals and that it's just their love for the poet.
How did you find the sculpture? Share in the comments.