Asad Umar recreated the viral "Pawri horahi hai" meme on a Geo News show Jashan e Cricket.
Also Read: "COVID-19 Vaccination Open In Pakistan for 65 And Above," Asad Umar
PTI leader and NCOC Chief, Asad Umar was invited alongside Dananeer Mobeen— the Pawri horahi hai girl on a show by Geo news. The two appeared as guests for a show Jashan-e-Cricket, hosted by Shahzad Iqbal.
Dananeer Mobeen, who started the popular trend that transcended borders, shot to fame quickly after her video went viral. The 19-year-old quickly recreated the popular meme for the show host, she said,
"Ye mai hun, ye Shahzad bhai hain, ye Jashan-e-Cricket ka set hai, aur ye hamari cricket ki pawri hori hai."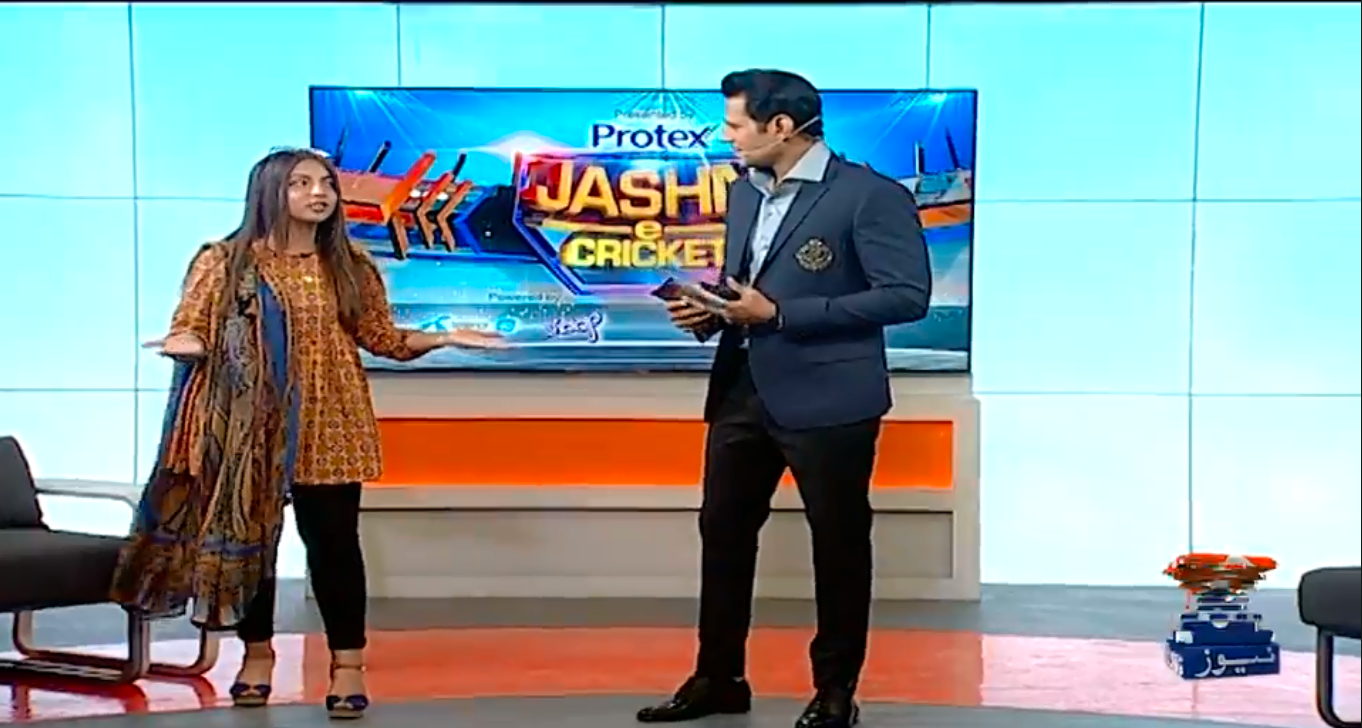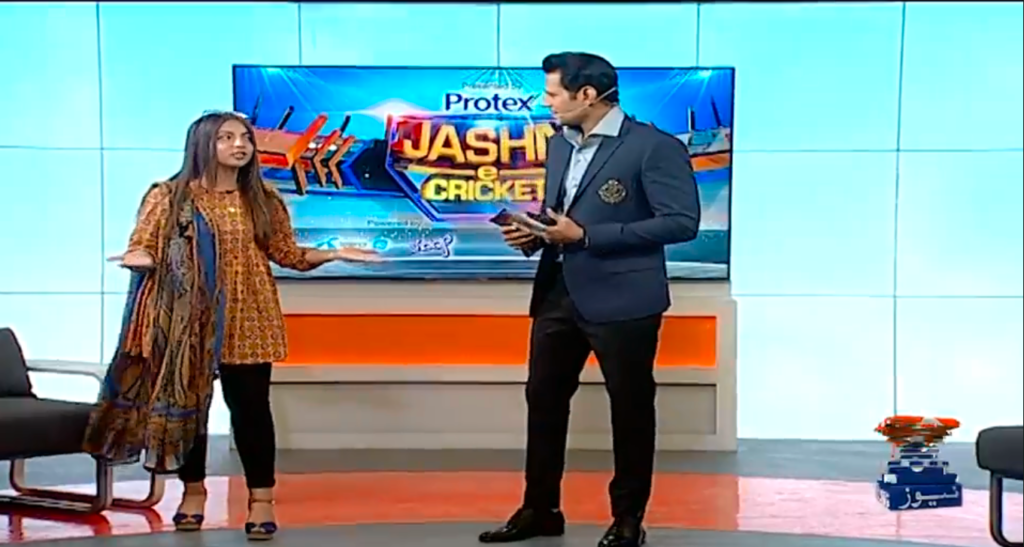 Also Read: 12 Best Recreations To Come Out Of The Viral 'Pawri Horahi Hai' Meme
The Federal Minister couldn't resist himself like thousands across the globe and was quick to join the Pawri horahi hai gang.
"Ye mai hu, ye Geo ka set hai aur ye hamari pawri hori hai," said Asad Umar.
Answering a question during the show, Mobeen told the show host that she is very fond of cricket and prefers batting to bowling. She further elaborated that she never considers herself dismissed during the game, and has been playing the sport since her childhood.
Also Read: CM Usman Buzdar Launches "Rehmatul-lil-Alameen Scholarship," For Deserving Students. Here's A Quick Summary For You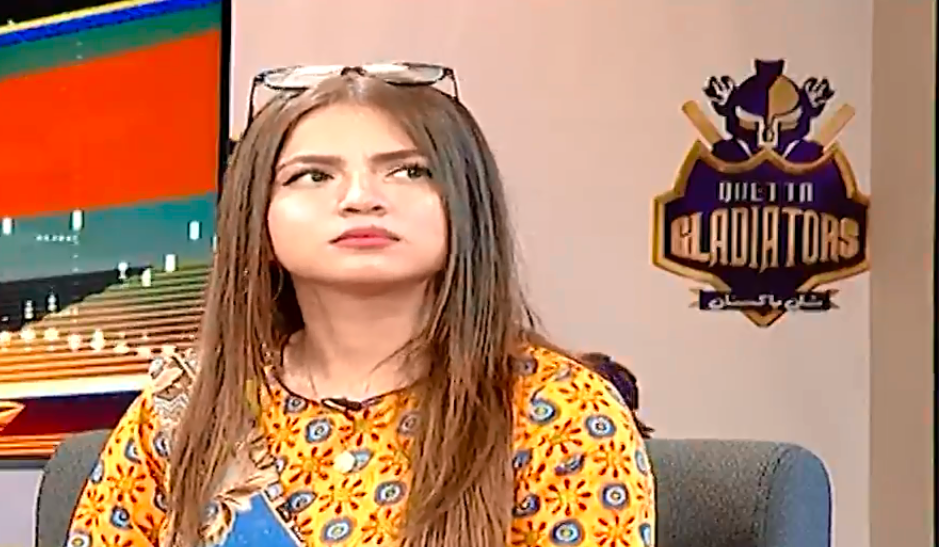 Taking a jab at the influencer after her "dismissal" comment, Umar said, "She has a future in politics."
Also Read: Asad Umar Rooting For This Child Selling Samosas Is Really Problematic
Dananeer Mobeen quickly rose to fame after her video went viral on the internet. She was also able to garner more than 1Million followers on Instagram a few weeks after releasing her video. Mobeen has also been appointed as an official member of Peshawar Zalmi. Till date, renowned people from different walks of life have recreated their own versions of the meme.
Have something else to add to this? Share in the comments.