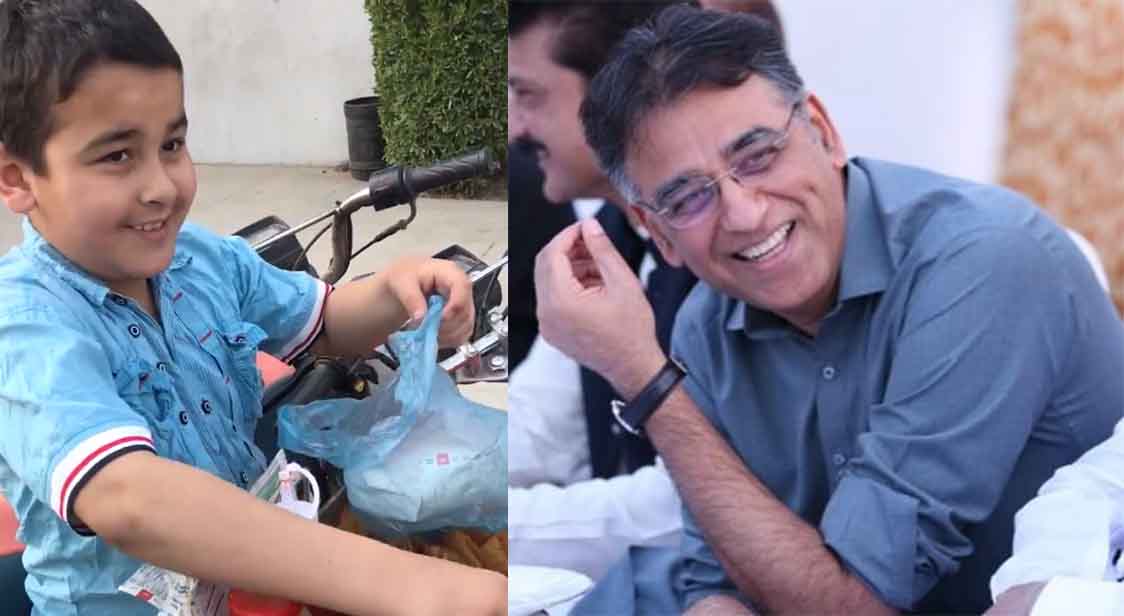 We all have witnessed children selling books, flowers, toys or cleaning vehicles at almost every signal on a daily basis.
Seeing these kids sell stuff to earn money while they should be at school and enjoying their childhood; you're left wondering why despite so much talk on child rights, child labour still prevails in our society.
Read: #WorldChildrensDay: 15 Facts About Children In Pakistan That Will Leave You Distressed!
A netizen recently shared a video of a minor selling samosas at a roadside after school.
According to the video, the boy named Zahid, studies in 4th class. He sells samosas made by her mother after school everyday.
Asad Umar found this kid to be an "inspiration" and according to him "we can all learn from him."
What one fails to understand is the fact that how an MNA fails to see that we should be ashamed of the fact that a child has to work.
Twitterati called out Asad Umar who rooted for the kid.
People were furious that Asad Umar, "a member of the National Assembly doesn't see anything wrong" with this child selling samosas.
This guy criticised Asad Umar and said that the government should be ashamed of this and should analyze "why is this happening?"
People were of the view that Asad Umar should offer financial support instead of appreciating child labor.
Read: This Housing Society In Lahore Does Not Allow Poor Children In Its Park & People Are Rightfully Offended!
What are your thoughts on Asad Umar rooting for this child selling samosas? Share in the comments below!