MAO College's lecturer, Afzal Mehmood's suicide after being falsely accused of harassment by a female student has brought the #MeToo movement in Pakistan under attack.
The allegation
A Mass Communication student submitted an application against her professor stating that he used to make suggestive remarks and inappropriate gestures which made students uncomfortable.
The inquiry
A harassment committee of the college probed the matter and Afzal was asked to appear before the it.
The committee's inquiry officer, Dr. Aalia Rehman while probing the matter found that the lecturer, Muhammad Afzal had turned down the girl's request to improve her marks which led her to write an application accusing him of harassment.
Read: #MeToo: Ace Filmmaker, Jami Reveals He Was Raped By A Man; Defends Me Too Movement
The proceedings were completed on July 13 and the professor Afzal was informed verbally that he was cleared of all charges.
Exoneration letter
Muhammad Afzal Mehmood was not issued a written exoneration letter. He insisted on it as he had "absolutely nothing to show for his innocence."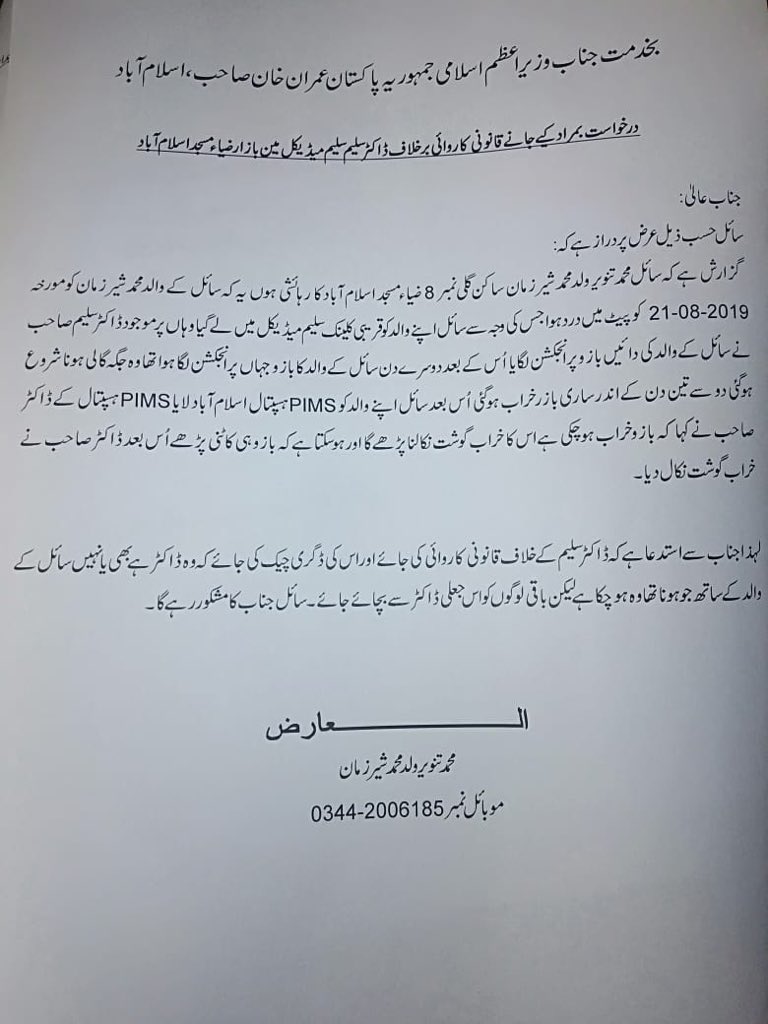 Dr. Aalia said that the principal had to issue the letter.
MAO College Principal Farhan Ibadat responded that lecturer Afzal never came to him for the letter.
Death
Afzal Mehmood reportedly died by consuming poison and left a suicide note saying that he had left the matter in the hands of God.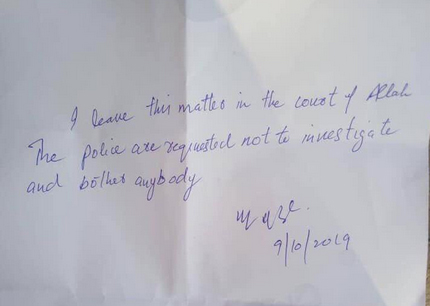 He said that he was under a lot of pressure due to the allegations and his reputation and family life had taken a major hit.
Afzal Mehmood's suicide sparked a debate about the #MeToo movement in Pakistan
Sections of the Pakistani society that already have reservations regarding the #MeToo movement used this case to disregard the movement entirely.
They said that the movement is increasingly being used to slander innocent men.
Singer Ali Zafar who himself is an alleged harasser raised concerns over the misuse of #MeToo movement.
Hassaan Niazi, a human rights lawyers also spoke against the misuse of the #MeToo and called for strong laws against "blackmailers."
Journalist Hamid Mir also jumped in and said people were using the movement for their own "personal interests."
However, Human Rights activist and lawyer Nighat Dad said that this issue should not be used to discredit the movement that has helped thousands of women across the globe.
She further highlighted the case of Haleema Rafeeq, a Pakistani cricketer who died by suicide after facing a defamation suit on her harassment allegations.
Filmmaker, Jami also came to the defense of the #MeToo movement, revealing that 13 years ago, he too, had been brutally raped by a powerful Pakistani media tycoon.
So what should be done?
The fact that despite exoneration, Afzal Mehmood was not provided with a written statement immediately, signifies the failure of the system and it should not be used to derail the Movement as a whole.
As unfortunate as it is, everyday people make false allegations of theft and even murder against innocent individuals as well. Rather than allowing a few mischief-makers to hijack the legal system, a due process is adopted through which allegations are investigated and if found malafide, appropriate action is taken.
A similar approach must be taken when investigating allegations of sexual harassment.
At the same time, it is also important to point out here that Pakistan needs news laws that compliment the #MeToo wave. The inadequacy of laws became quite evident during the Meesha Shafi – Ali Zafar case where Zafar could not be implicated because the harassment occurred outside of workplace and no law in Pakistan caters to that!
In Pakistan, the #MeToo movement itself is becoming stronger with more and more women coming forward courageously. Rather than shunning the voices of these brave women – and after Jami, also men – every institution big or small must have defined sexual harassment policies with rules of business outlining the measures that would be taken from the point that a complaint is lodged till the point a decision is reached.
This would not just discourage cases of false allegations but would also enable actual survivors to have greater confidence in the system and speak-up against their harassers.