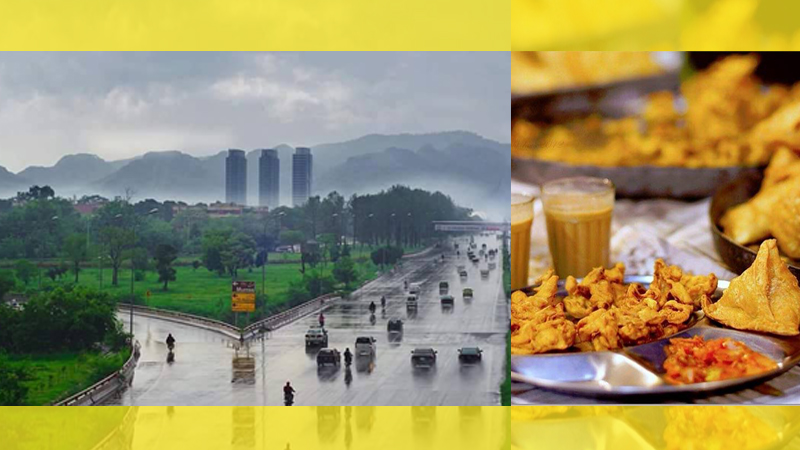 After a spell of unusually hot weather, it has finally started raining in Islamabad and people just can't contain their happiness. If, at this beautiful hour, you are stuck in your office and are hopelessly looking out the window, missing out on the lovely weather, then you better get up and get going! Here are the 6 Islamabad eateries worth ditching office for in the rain!
Read: Islamabad, When It Rained Yesterday!
1. The Jungle Spot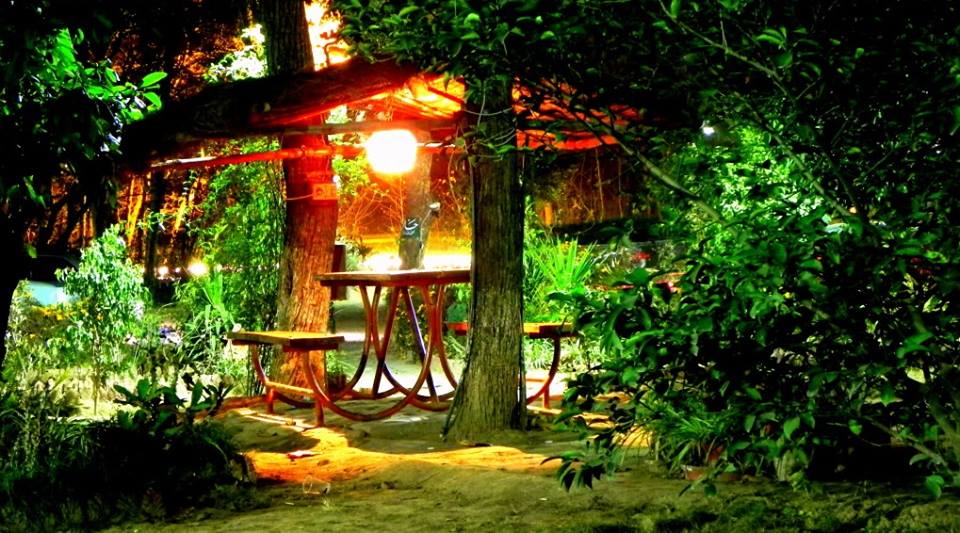 What better way to enjoy a rainy day than sitting amidst green jungle, sipping karak chai with piping hot special pakoras and samosas.
2. Chikachino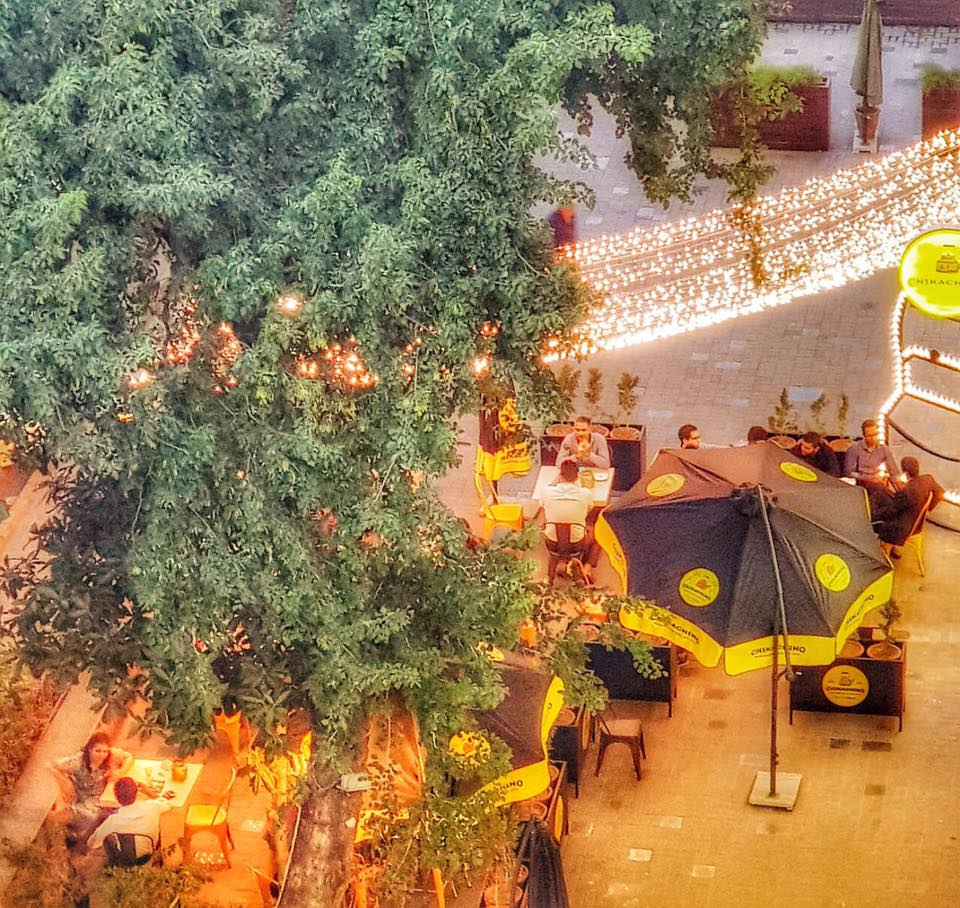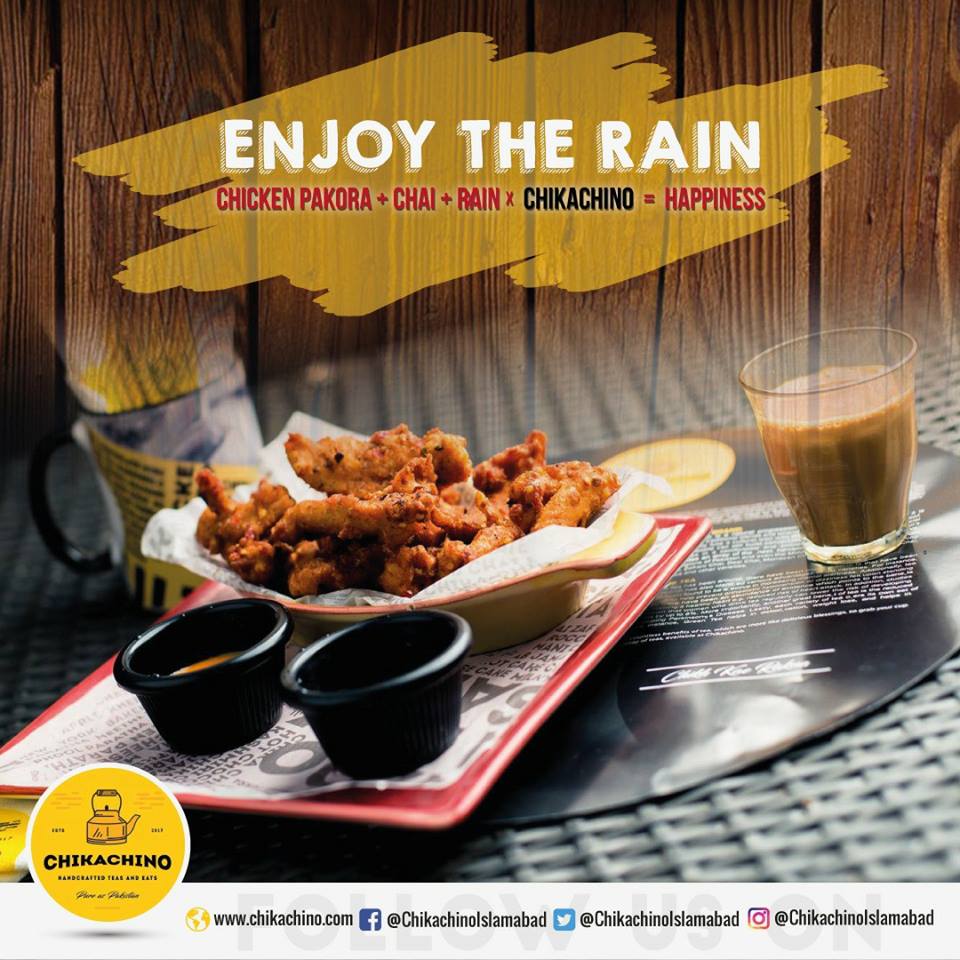 Image Source: Facebook Page
This is one place that is always filled with people no matter what hour you visit because of the ultra-desi snacks they offer. Famous for their take on Pakoras, open-air seating and a heaven for Islamabadi chai-holics, Chikachino is definitely a place worth ditching your office for in a weather so fascinating!
Read: Chikachino – When A Chai-holic's Food Fantasy Comes True!
3. Tea Stall At Trail 5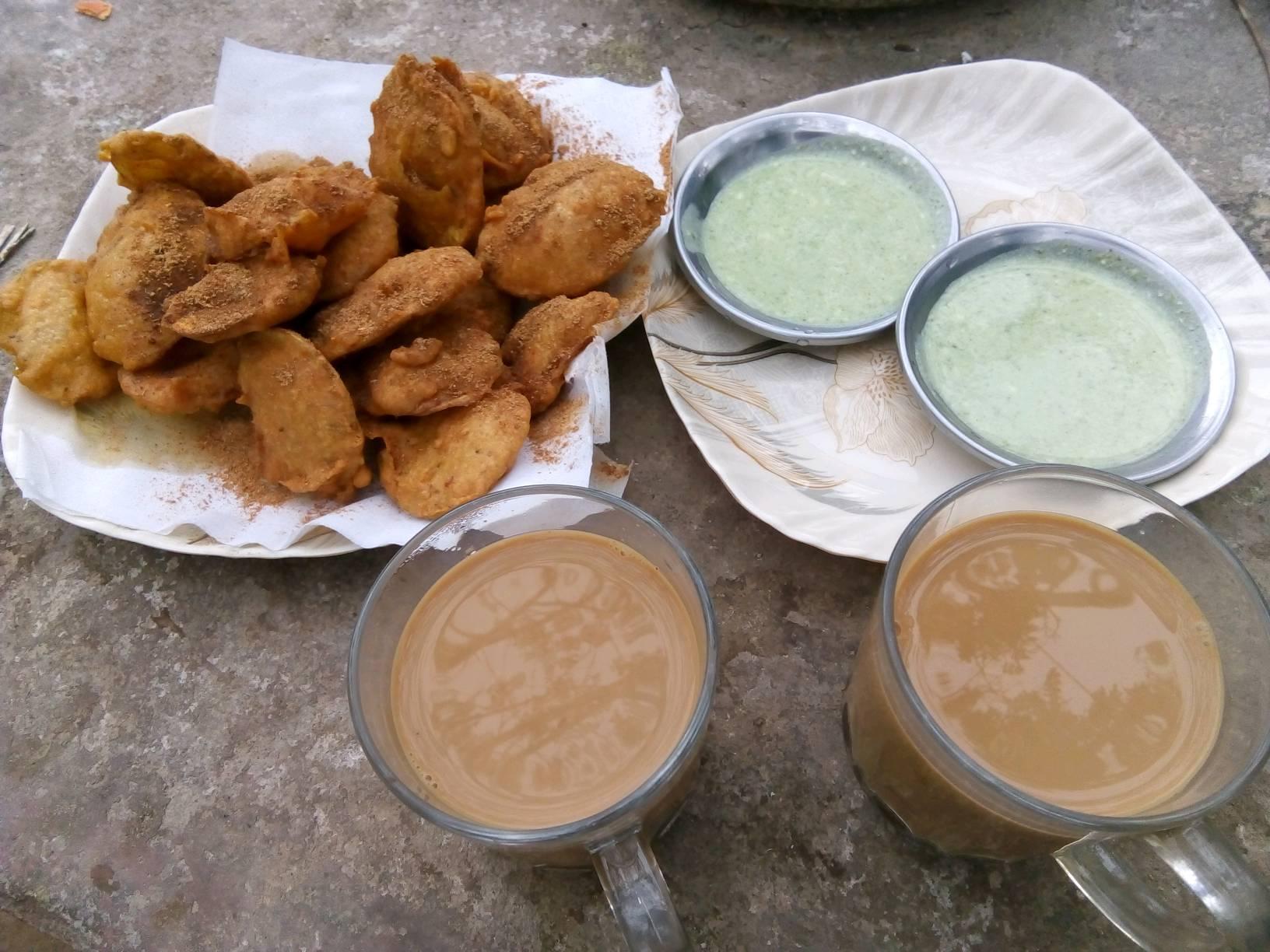 This is no branded eatery. It's just a tea stall in the parking of Trail 5 where people come from far away to binge eat crispiest-in-town Pakora platters along with strong dhaba chai sweetened with jaggery.
Disclaimer: If your stomach is not used to dhaba food, then avoid!
4. Des Pardes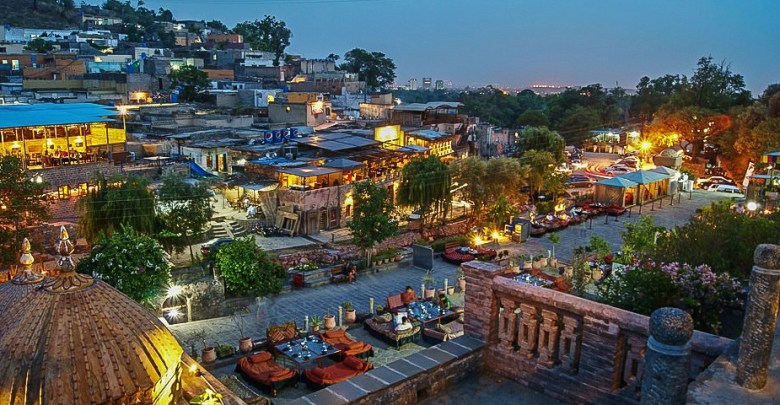 Falling in love is good but have you gone to Des Pardes? Set-up in Saidpur Village, the place has a very traditional ambiance with a menu to die for. It's one of the landmarks that is always one the to-visit list of people coming to Islamabad for vacations and rightly so! Rain doubles the beauty of this place and thus, taking a day off would be worth it!
5. Highland Club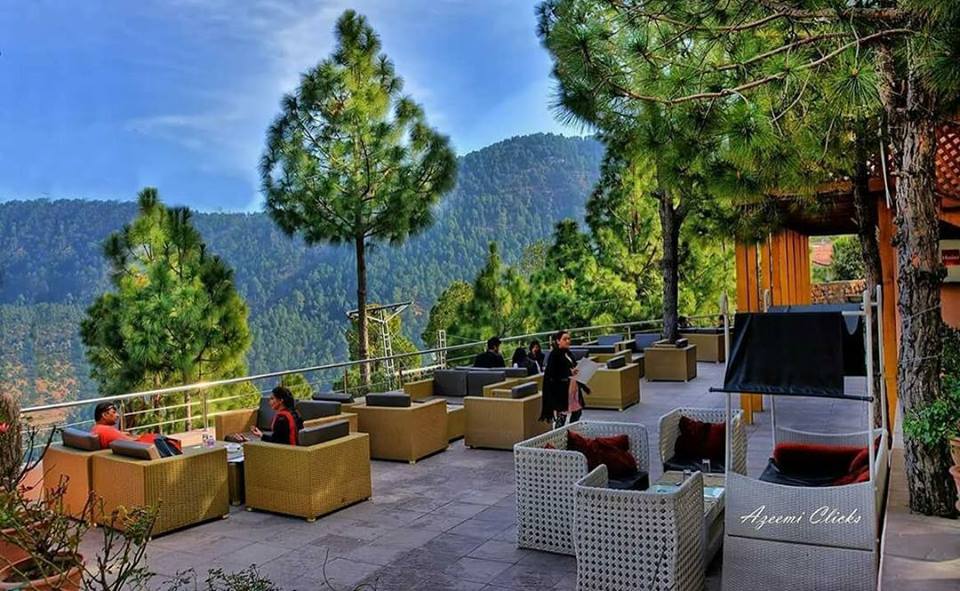 Highland has to be the most under-rated place that Islamabad is blessed with. Far above the Monal, Highland Club is a little pricey but has an exceptionally beautiful view. Surrounded by green mountains, the lavish restaurant looks even more heavenly and serene during rains and so, you must leave that office chair to not to miss out on one of the most bewildering days Islamabad is experiencing today!
Read: Wild Wings: Where Food Meets Sports
6. The Monal Restaurant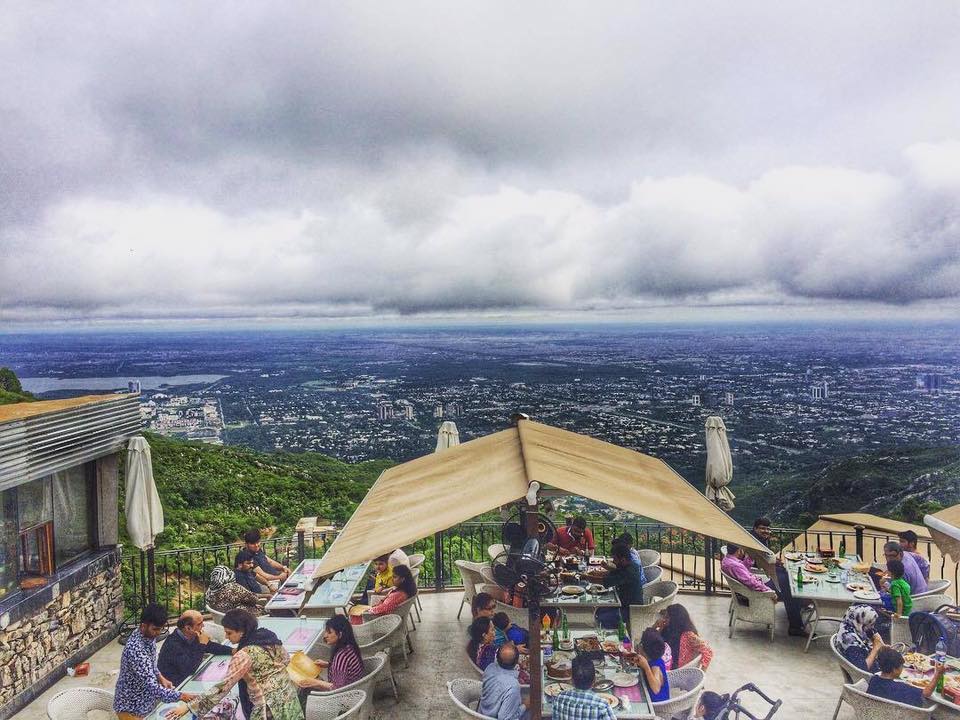 Monal is like Islamabad's Eiffel Tower! The city is actually famous for this spot and hence, there is no need to explain how bunking from your office to be at the Monal Restaurant is worth all the trouble!
In case your boss is not letting you go, invite him to join the plan and even if that doesn't work out well, then you can always wait for another such rain to hit Islamabad. Afterall, the capital witnesses such days numerous times in a year because…..
Dil ke behlanay ko Ghalib yeh khayal acha hai…