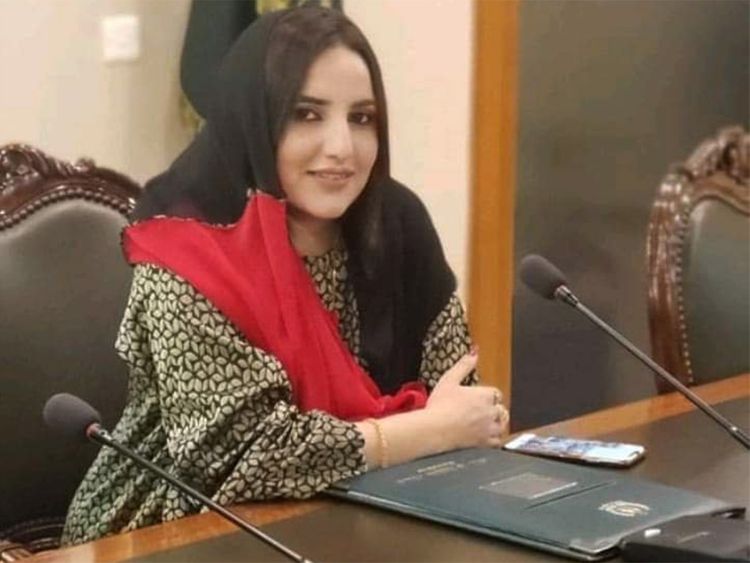 Hareem Shah, a TikTok star from Pakistan got involved in a controversy when her video inside the Ministry of Foreign Affairs (MoFA) went viral on the Internet.
Hareem Shah has 1.5 million followers on her TikTok account. She makes videos with another TikTok star, Sandal Khattak.
In the controversial viral video, Hareem is seen roaming in the conference room of Foreign Office (FO) and sitting in the chair of the Foreign Minister Shah Mahmood Qureshi.
The conference room is used for meetings between Pakistani foreign ministry officials and dignitaries from abroad.
Pakistanis were perplexed as to how Hareem Shah got around the tight security of MoFA.
People even went as far as to ask the government of Pakistan to conduct an inquiry in the Hareem Shah case.
Some netizens even tagged PM Imran Khan and asked him to be strict with his party members so they don't allow "such incidents" to happen again.
Hareem Shah responded to criticism on her visit to the Foreign Office.
"Yes, I got into office after seeking permission. If it was against rules and regulations they should not have allowed me to make a video. I also went to National Assembly. No security has ever stopped me. I've never had any obstacle."

-Hareem Shah
Inquiry by PM office
The Prime Minister's (PM) Office did take notice of a high-security breach. the CCTV footage will be used determine how and why she was allowed to enter the conference room and record the video.
While many people simply wanted an inquiry, some crossed all limits and started maligning her character.
People started hinting that she got access because she had "relations" with famous politicians.
Read: PMDC Dissolution & NLE Exam Controversy Have Pakistani Medical Students Enraged
Hareem took to Twitter to respond to people badmouthing her.
She stated that no one had the right to pass comments on her personal life.
People came to her defense when they saw that the situation had gone out of control and Twitterati had started calling her names.
As journalist Tanzeela Mazhar said, the issue has been blown out of proportion because Hareem is a woman. Had it been a man, Pakistanis would have applauded him for such a brave act and would not have resorted to character assassination.