Yasir Hussain is often in the news for his comments on one thing or another, but this time around he made the headlines when Google listed Esra Bilgic as his mother.
Also READ: 16 Random Trends That Dominated 2020
While Dirilis Etrugrul gained traction in Pakistan, and when the PM Imran Khan recommended everyone to watch it, Yasir Hussain did not hold back from voicing out his disgust over Turkish dramas and the Turkish actors, stating,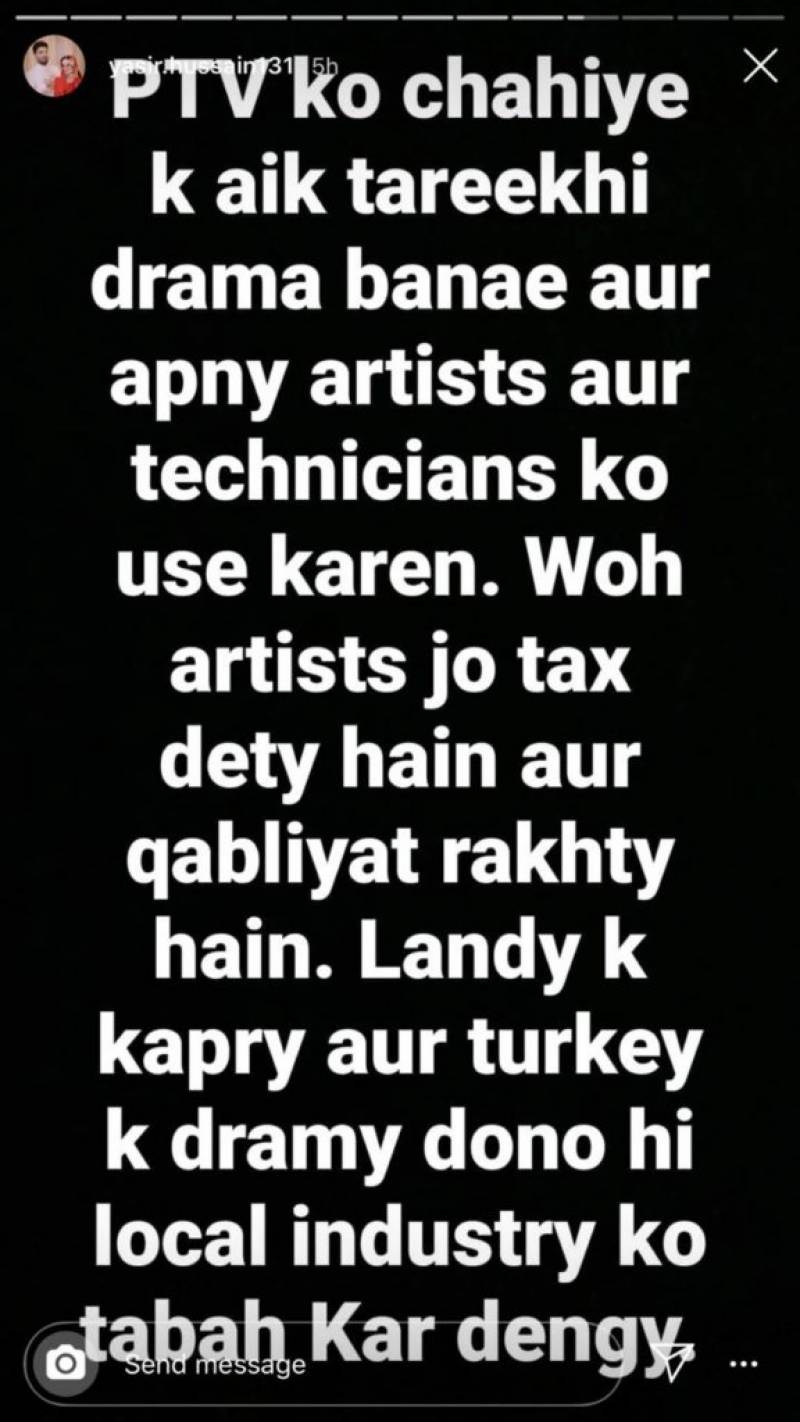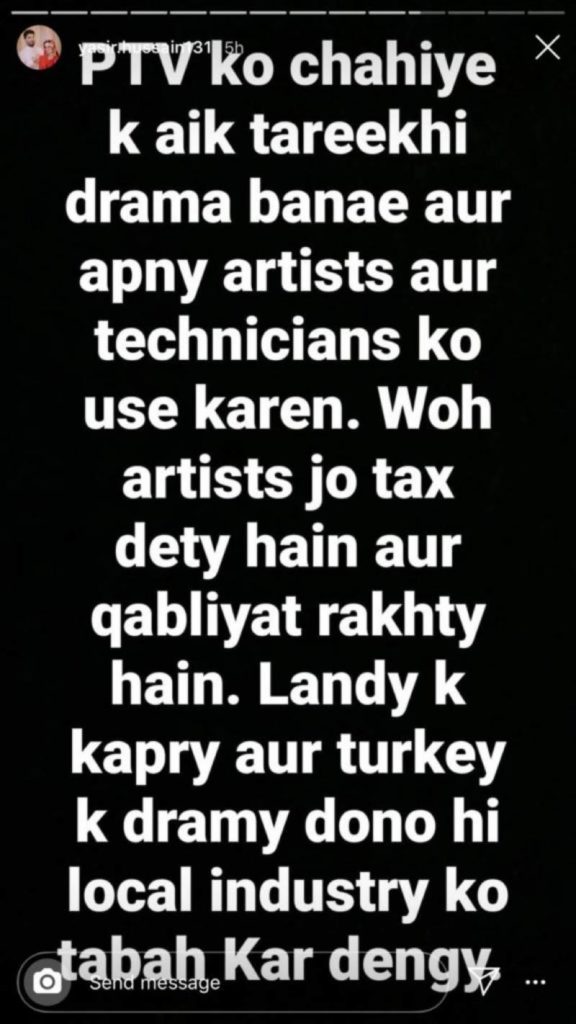 Also READ: Wrap up 2020:13 Times Pakistanis Owned Lockdown Weddings!
In a recent wake of events, Turkish dramas fans edited the Baaji actor's Wikipedia page which led to Google listing Esra Bilgic as his mother, and what fun it was.
This actually happened, Google it yourselves,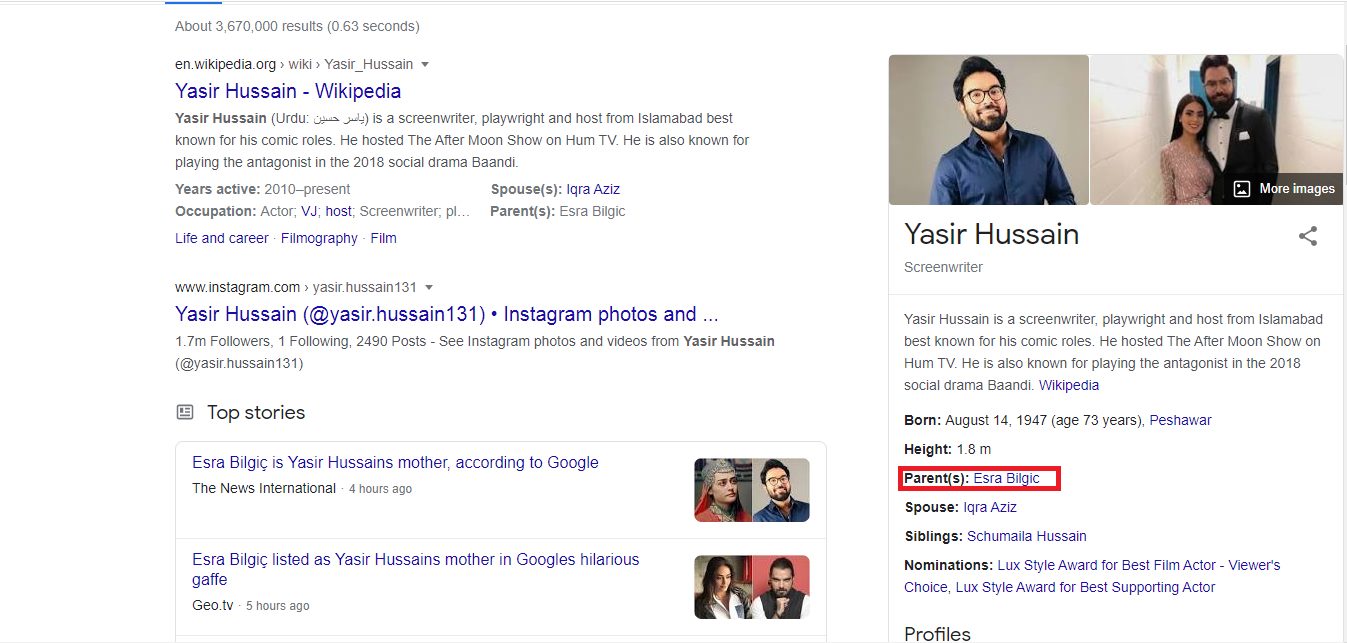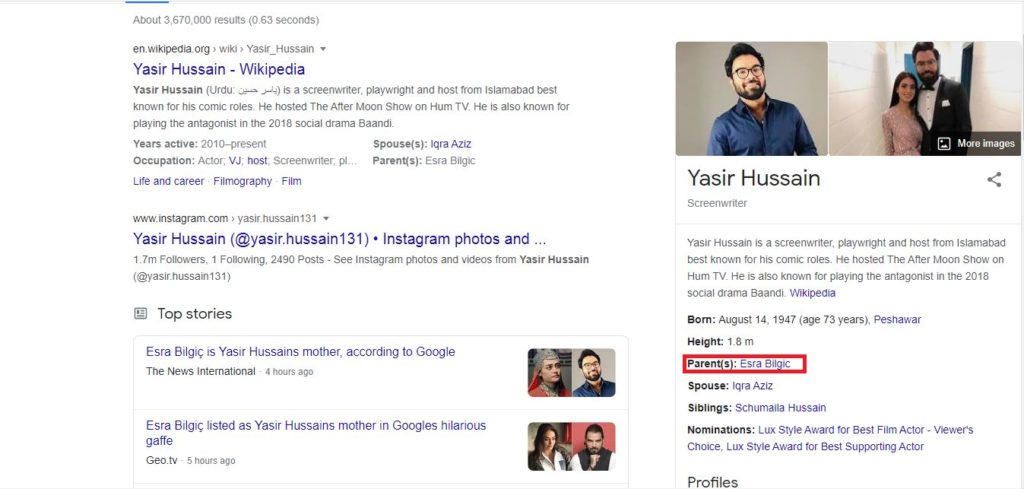 And netizens did not wait a moment to come up with memes that will make you rofl to 2021
Whateven
Poor Esra
Looks like a great comeback from the hurt fans. Hussain often issues statements that are rather displeasing and looks like his latest comment on the Turkish drama didn't sit well with the fans and they made sure to hit back at him.
Tweeple are having the time of their lives
Ye sae hai 😛
Yasir Hussain's mother 👉Esra Bilgic#Google pic.twitter.com/q7U47KBp6w

— Khadija Rajput (@KhadijaRajputKR) December 26, 2020
What a way to take a jab at the Pakistani actor, lol. I mean who gives them the idea to do this. Such creative geniuses here.
Also READ: 10 Viral Memes That Literally Got Us Through 2020
LOL
Well, whatever the glitch was or whoever did this surely picked a bone with Yasir Hussain, and now we'll wait if the actor responds back.
Do you have something else to add to this? Write down in the comments below.