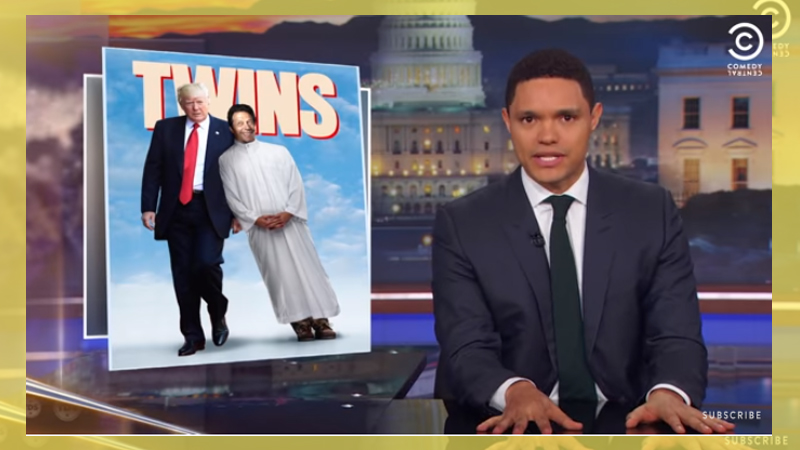 Famous for his hilarious political commentary and ruthlessly roasting political leaders from around the world, this time Trevor Noah decided to take a dig at Pakistan's Prime Minister-in-waiting, Imran Khan. The four-minute and forty-five seconds feature on the Daily Show sought to highlight striking similarities between the two leaders, calling them twins. While some of the points of analysis seem disturbingly convincing and despite the reservations I have against IK, there are few flaws in Trevor Noah's comparison of Imran Khan with Donald Trump that should be acknowledged.
But first, let's have a look at the trail of mixed emotions which kept social media abuzz following the broadcast of Trevor's another controversial piece.
Many took to Twitter to express their disagreement with the notion!
https://twitter.com/Ahmad_Tiwana/status/1029780027242672134
The orgasmic joy of so called paki liberals on seeing Trevor Noah's falsely equate Imran Khan with Trump is yet another manifestation of their complete disconnect with the mood of the nation

— Javed Hassan (@javedhassan) August 15, 2018
I have followed Trevor Noah's show for quite some time now and I've got to say these guys have a great sense of humour. Their sarcasm mostly makes sense but they were ill-informed this time around — that's all right.

But comparing Trump with Imran Khan was plain stupid..

— Hasham (@TheHashu) August 15, 2018
Then, there were those who couldn't help but see a silver lining!
https://twitter.com/RazaAliKhan_/status/1029781066008207360
When was the last time Trevor Noah mentioned Pakistan? We're on the map of the world folks!!!! Chill pill please! I'm sure IK had a little smile as well!!!

— Azam Jamil اعظم (@AzamJamil53) August 16, 2018
I must say that @Trevornoah tried to ridicule @ImranKhanPTI but actually he promoted the new PM of Pakistan around the world through his popular comedy show: @TheDailyShow https://t.co/EBRTNgdD03

— Hamid Mir (@HamidMirPAK) August 15, 2018
Some felt thrilled about the rage Noah was destined to face once the PTI supporters watch the video.
Ab Trevor Noah ki khair nahi. "Amreekan lifafa."

— Nadeem Farooq Paracha (@NadeemfParacha) August 15, 2018
Trevor Noah is canceled in Naya Pakistan.

— Mahwash Ajaz 🇵🇰 (@mahwashajaz_) August 15, 2018
Insafians feverishly Googling 'Trevor Noah'

— omar r quraishi (@omar_quraishi) August 15, 2018
Me, getting ready to watch this Trevor Noah v PTI drama unfold. pic.twitter.com/Ki9fLIYTV0

— BuffetKhor (@BuffetKh0r) August 15, 2018
https://twitter.com/RantsPakistani/status/1029838144890433536
Because NAB is supreme….
NAB takes notice of Trevor Noah, issues show cause notice.

— Imperial Marcher (@ST_Incognito) August 16, 2018
There's no way we can forget Hamza Ali Abbasi while discussing Khan sb.
Hamza Ali Abbasi prob catching a flight to America as we speak asking kidhar hai ye Trevor Noah i just wanna talk

— Usman (@mindblabber) August 15, 2018
How can we not include these hilarious takes on the whole episode!
Imagine Trevor Noah (and the world) discovering Altaf Hussain. I would so love an entire John Oliver episode on just Altaf bhai 🙂 https://t.co/i1KmqqTnru

— Syed (@gypsy_heart6) August 15, 2018
https://twitter.com/aameraza/status/1029942869153538048
And the sane voices that are worth the attention!
People need to stop freaking out about what Trevor Noah said about Imran Khan. The guy is a comedian. He roasts people for a living. Chill the fudge out. 😂

— R. (@AbailRayy) August 15, 2018
https://twitter.com/FlushingThePill/status/1029796152609267714
That being said, it wouldn't be wrong to claim that Noah went a little overboard with the whole idea and overlooked some basic facts which set Khan apart. Here are the flaws in Trevor Noah's comparison of Imran Khan with Donald Trump.
1. Pakistan's National Dress Isn't Thawb/Kandura!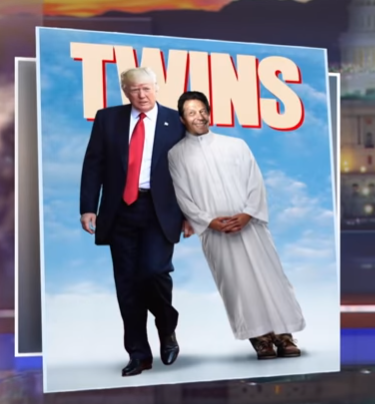 Despite several attempts made by tourists to show the world the real Pakistan, western media has always resorted to misrepresentation and cultural appropriation while portraying the country. We all are aware of how Homeland, an American television series, shamelessly depicted Islamabad (one of the most beautiful and progressive cities of South Asia) as a barren desert, resembling Afghanistan.
And now, having condemned cultural appropriation several times, Noah himself committed the mistake that Muslims all around the world wear Kandura or Thawb. I mean how on earth can you not differentiate between a Thawb or Kandura (a traditional Arab garment) and Kamiz Shalwar (the national dress of Pakistan). It's indeed an embarrassing mistake made by the research team at the Daily Show! I hope they use Google next time to fact-check before producing content for a national TV channel.
Read: 3 Things Pakistanis Can Learn From The Disastrous Trump-Putin Helsinki Summit
2. Imran's Victory Speech Didn't Bring Shame To The Country!
Unlike Trump who utterly embarrassed his whole nation (which btw is a superpower) with a victory speech that lacked eloquence and gravitas, Khan's words sounded like the one of a statesman and thus, compelled even his detractors to sing his praises.
Moreover, while Trump's vision for the USA's foreign policies has always revolved around xenophobia, blatant discrimination, ramped up violence and hatemongering, Khan has expressed more positive aspirations even towards countries like India, an arch rival of Pakistan. Even if we regard the stance as an eyewash, we cannot deny that the former Pakistani captain seems more capable of fostering productive international relations which is something Trump can never be accredited with.
Read: 3 Reasons Why Imran Khan Deserves Appreciation For His Victory Speech!
3. Khan Takes Criticism Better & More Patiently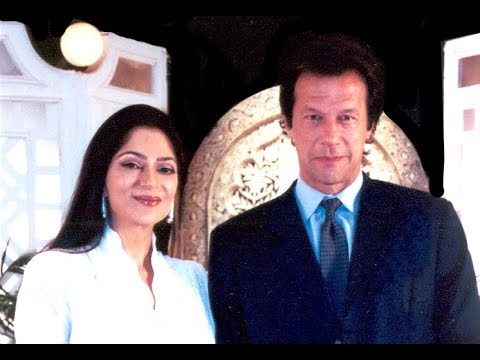 Although Khan has made personal attacks on certain politicians and indulges in nitpicking against his rivals, we cannot deny the fact that these are a handful of people and not everyone can provoke Khan into talking gibberish.
Read: Donald Trump's Jerusalem Announcement Is What Wars Are Made Of
There have been many occasions when Khan took criticism constructively regardless of his disagreement and behaved like a civilized gentleman instead of going on a Twitter rant. Trump, on the other hand, is rather known for picking up fights with everyone who questions his viewpoint, whether its an actor, a sportsperson, a politician or even someone from his own administration.
Read: Wrap-up 2017: How Donald Trump Used Twitter
These glaring differences are enough to explain why Imran Khan's comparison with Donald Trump to some extent is selective!