Gamera Ram, an Indian 19-year-old-boy, who resided along the India-Pakistan international border in India's Rajasthan, used to visit his girlfriend in his neighborhood. But one fine day, his lover's family found him at their place and he ran for cover to Pakistan.
If the world couldn't get any bizarre…
A detailed report suggested that the boy often used to visit his girlfriend where they resided in India's Barmer district. When Indian police looked into the matter they found that the boy had come back from Jodhpur, India, but instead of going back home, he went directly to his lover's place. There his gf's family saw him, and he got so frightened that he ran for his life and ended up entering in Pakistan.
Also READ: Indian President Unveiled A Photo Of Actor Prosenjit As Freedom Fighter Subhas Chandra Bose Sparking Online Controversy
According to reports, the boy is in Pakistan ranger's custody, who have now imprisoned him. Also worth mentioning here is that Gaemra was arrested about two months ago i.e. in November, 2020.
Also READ: Hate Aside, India Is Seriously Spiraling Into Extremism Under BJP's Narendra Modi, Amit Shah & Ajit Doval A.k.a. The MAD Trio
The boy's family filed a complaint to the area's police station on November 16, but the boy wasn't traceable. Boy's family is now longing for their son and have urged the Indian government to bring him back.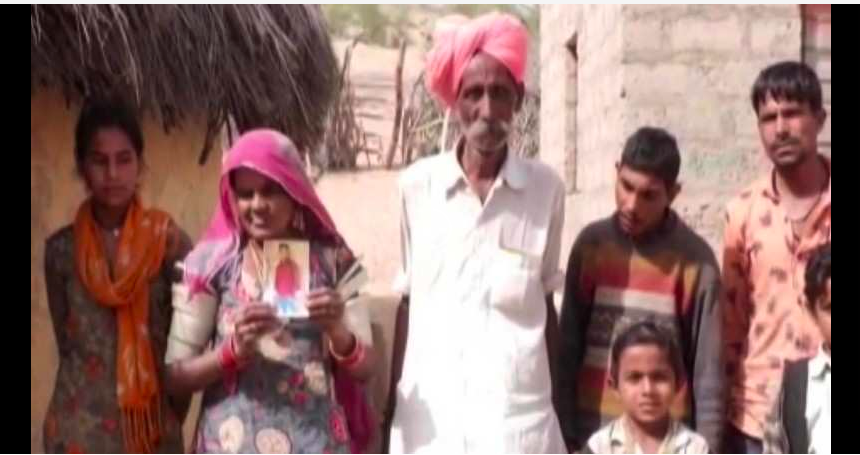 Indian authorities have taken up the matter with Pakistani authorities who have responded back saying that the boy will be returned after completion of all legal procedures. They will also inform how the boy crossed the Line of control.
Have something to say about the Indian boy who ran to Pakistan for cover? Share in the comments.