#SarfarazAhmed was left "heartbroken" after a controversial decision deprived him of what would have been his first Test hundred after registering another international comeback last week. It is worth mentioning here that the former Pakistan captain scored 78 runs of 109 balls to rescue Pakistan after the green shirts were reduced to 182 for 4 by the visiting Kiwi side on the third day of the second and last Test match in Karachi.
Read: #2023: Major Tournaments And Series that Pakistan Should Target
#SarfarazAhmed Heartbroken After Missing Out On A 100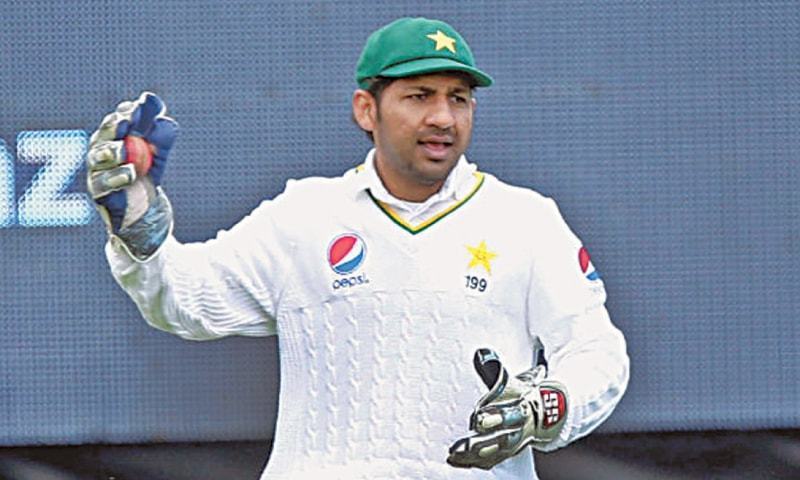 Speaking to Geo Super after the end of the day's play Sarfaraz said, "I was heartbroken after getting out. I was set and close to getting a century. I'm disappointed but it would have looked out on television which is why the umpire made that decision."
Read: 3 Things That Might Happen In Pakistan Cricket During The Year #2023
While shedding light on Saud Shakeel's performance Sarfaraz also said, "It was a great moment for Saud and his family that he scored his first Test century. I have been following Saud from a very young age and it was great to see him get reward for his hard work. He has been performing really well in domestic cricket as well and he made full use of the opportunity he got on the international arena. I hope he continues to play like this in the future."
Read: Is The Possible Return Of Mickey Arthur Good News For Pakistan?
While reflecting further on the situation after the end of day three, Sarfaraz said, "The Test match has entered an interesting phase because we lost three quick wickets towards the end of the day which was a setback. If our batters had played out those overs, we could have equaled their score. We will try to put New Zealand under pressure by taking wickets in the second innings since the ball is reversing and our bowlers have pace. I think New Zealand will put us in for batting towards the end of the day tomorrow."