The moral fashion brigade called out celebrity twins, Aiman and Minal for shamelessly copying designs from a famous clothing brand, Zara Shahjahan.
Read: Aamir Khan, Kiran Rao Divorce: Indian Bhakts & The Conversation Around Love-Jihad
People drew parallels after the duo released their Eid-ul Azha collection, which was reminiscent of the fashion house's Choti Eid collection.
One dress, in particular, looked way too similar as netizens claimed it crossed the boundary of being an inspiration and was downright plagiarism.
Read: Nadia Jamil Shares Her Terrible Experience With British Airways On Twitter, So This Never Happens Again
The dress in question was the one Minal wore at her baat pakki. It was a plum printed shalwar kameez with organza dupatta from Zara's campaign, which looked exactly similar to one of the dresses in their latest collection.
Have a look at it:
Read: Anchorperson Arshad Sharif Attacked Vlogger Siddique Jaan In Gwadar
There was another dress from Shahjahan's campaign that looked strikingly identical to the twin's latest collection. This one's a floral coord in yellow with a similar colored dupatta. The only difference is that the renowned fashion brand's colors are darker and bolder with bigger patterns while Aiman and Minal's dress is on the lighter side.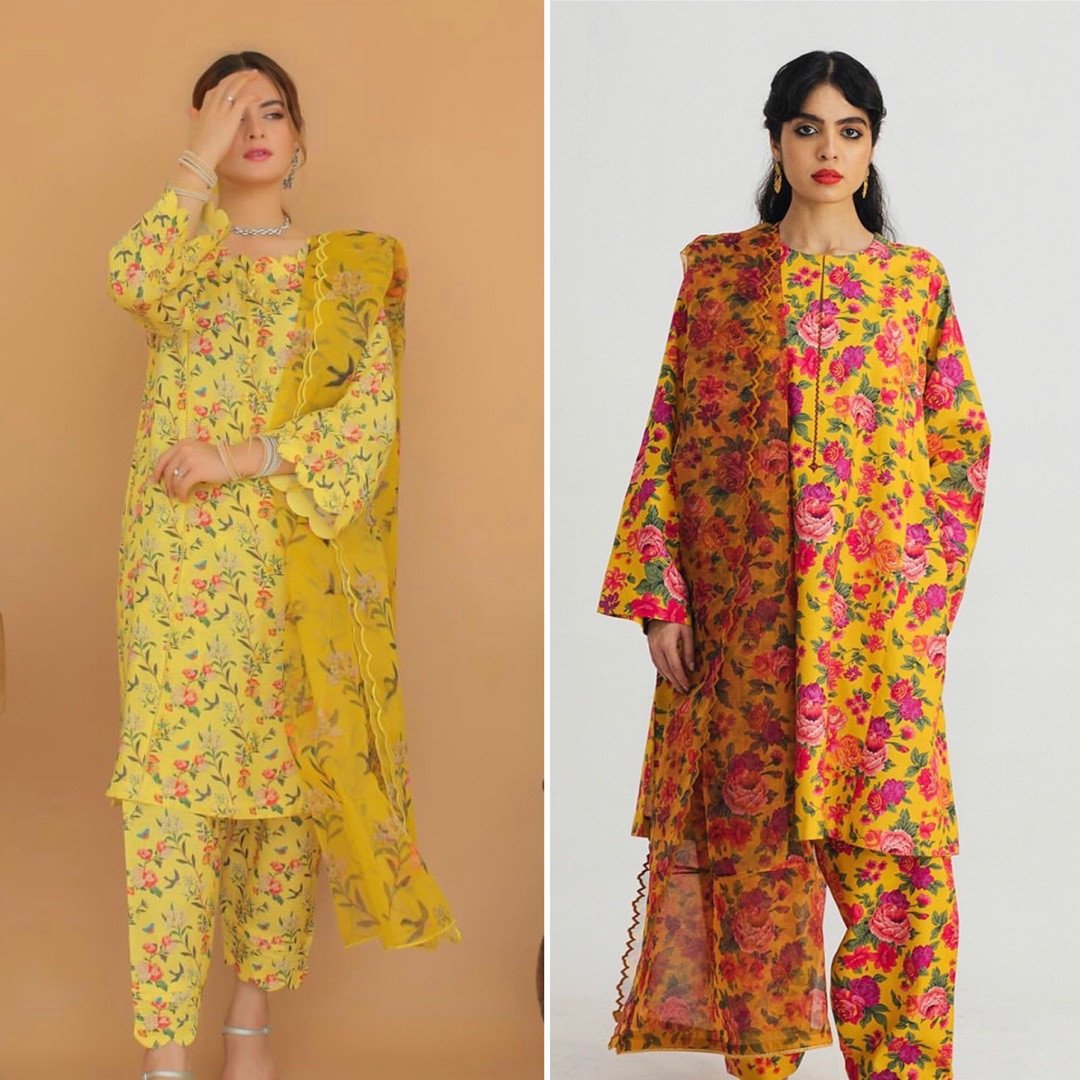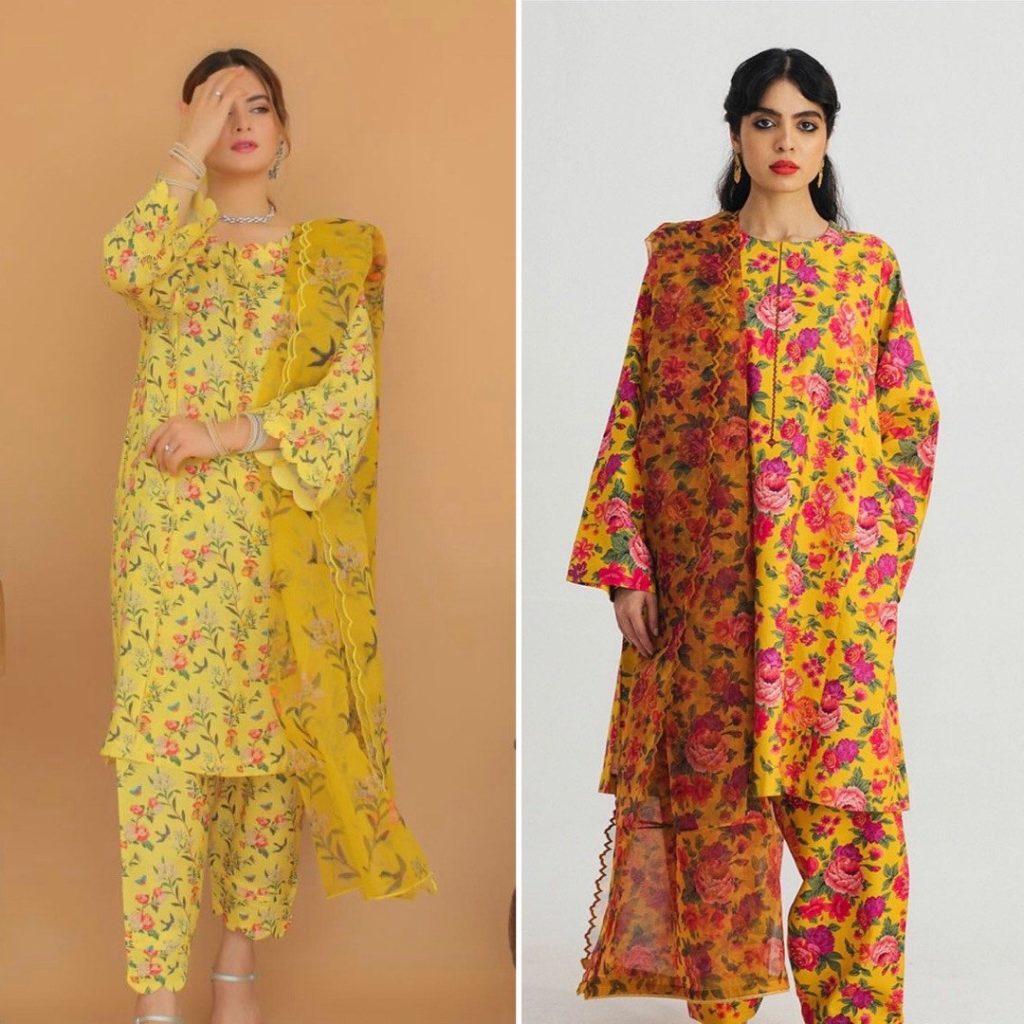 The fashion sleuths bashed Aiman and Minal for blatantly copying the whole collection and not only one dress (well, even that's not fair!) of Zara Shahjahan. One user wrote, "that's plagiarism right there…why launch a clothing brand when you have not enough creative ideas?"
Have something else to add to this? Write in the comments.