Despite many predictions to the contrary, the Senate elections were held as per schedule yesterday. Not only did the conjecture about the delay in elections prove wrong but the final results also established warnings about massive horse-trading as ill-founded grapevine. True that PTI Chief, Imran Khan is crying foul (again), however senate elections 2018 serve as a small victory for Pakistan's weak democracy in the face of constant external interference.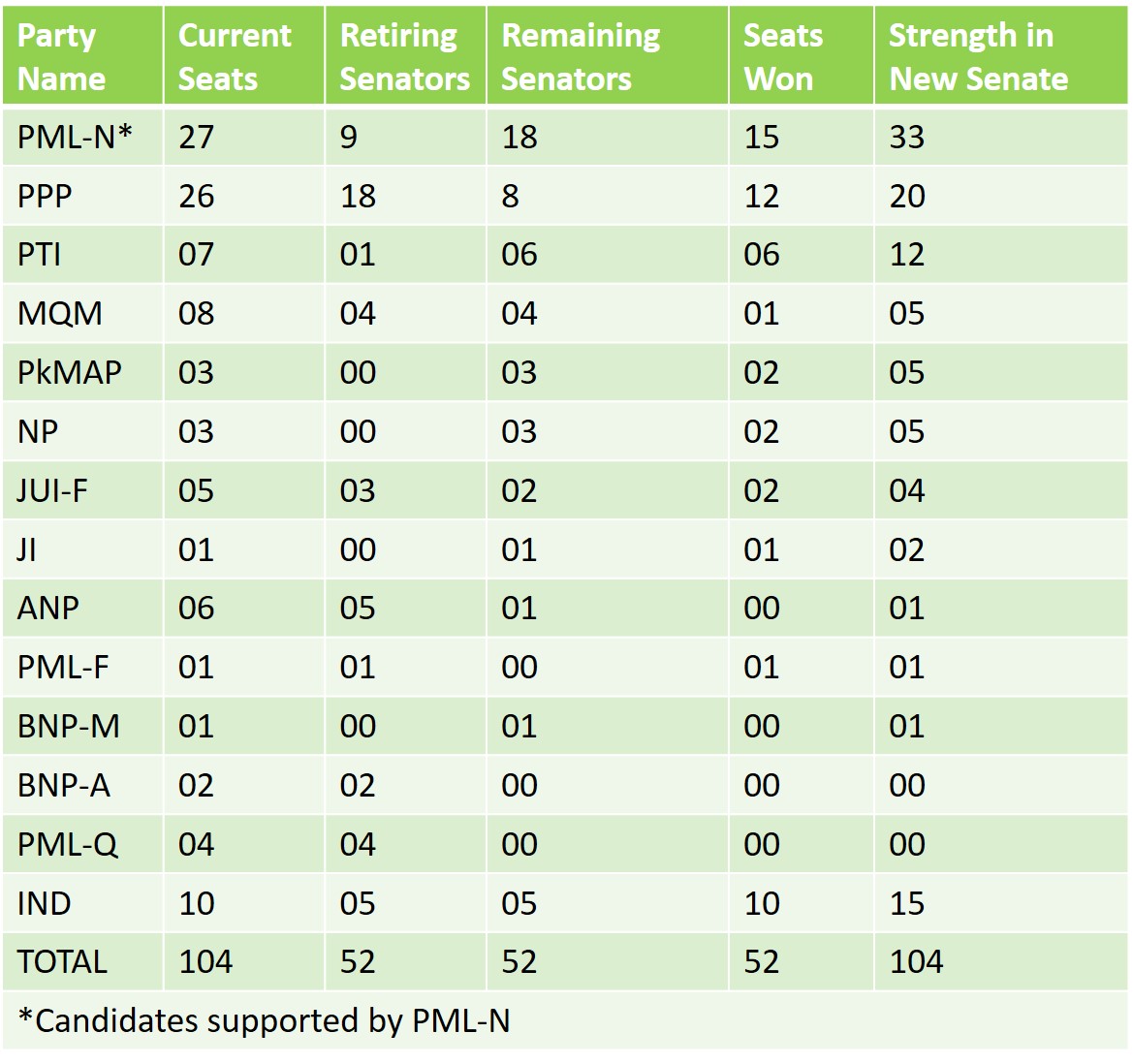 PML-N Took the Lion's Share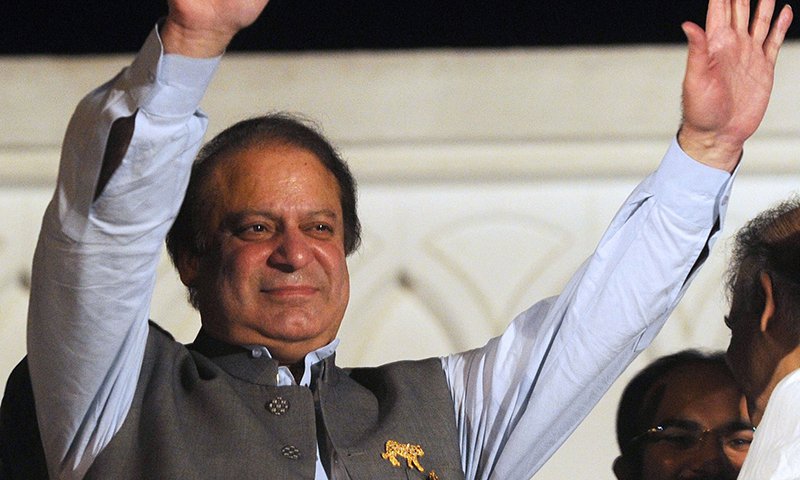 The results' table amply manifests that it was PML-N that took the lion's share of the senate seats. While it is quite normal for the party with a majority in the lower house to bag maximum seats in the senate elections, PML-N fought against unprecedented odds to win a majority in Senate this year.
Read: What Bothered Me About Maryam Nawaz's JIT Appearance
A mass exodus from PML-N was predicted following the February 21st ruling by the Supreme Court of Pakistan that forced the party's candidates to contest the polls as independents. The week leading-up to the senate elections was rife with chatter about horse-trading and it was predicted that many PML-N backed candidates would defect from the party.
However, as the results exhibit, PML-N not only ensured zero defections but also led the senate race by bagging 15 seats.
PPP Surprised Everyone with 12 Seats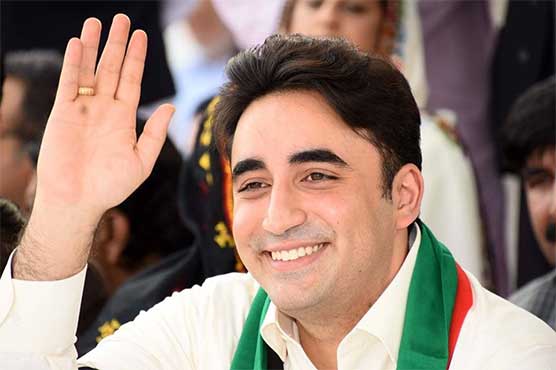 The last five years have seen a steady decline in the popularity of Pakistan People's Party. By-polls for the National Assembly seats, especially those held in Punjab have shown repeatedly how, PPP has lost considerable favour with the masses.
Watch: In Pictures: 50 Years Of Pakistan Peoples Party – The Zulfikar Ali Bhutto Years
However, PPP proved many political pundits wrong by surfacing as the second largest party in the senate by securing 12 seats.
True, that Senate elections rely on indirect voting and PPP still has a lot of work to do before the general elections this year but, these 12 seats in the upper house are likely to keep the party politically relevant, at least for the next five years.
Imran Khan Failed to Cast His Vote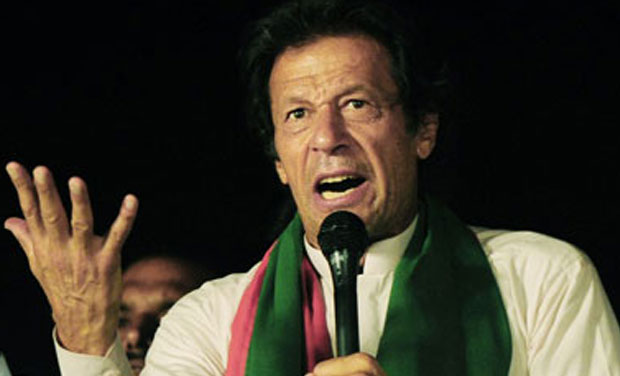 Social media was abuzz yesterday about Imran Khan's absence from the senate elections. The Chairman of Pakistan Tehreek-e-Insaf failed to cast his vote during the polls, citing, "personal commitments."
Read: 3 Lessons PTI Should Learn From The Defeat In NA-154 By-Election
Parallels were quickly drawn between Khan and PPP MPA, Rubina Qaimkhani who cast her vote despite losing her 16 year old son in a car accident a day prior to the polls.
Imran Khan did not cast his vote in Senate elections while PPP's MPA Rubina Qaimkhani came to cast her vote despite her son's tragic demise in road accident. This is the difference between political commitment and political maneuvering. #SenateElections2018

— Fazil Jamili (@faziljamili) March 3, 2018
Khan's no show was taken as a sign of disrespect for the democratic process by many Pakistanis.
IK didn't attend a single parliament session in 2017, sends laanat at Parliament, will not cast his vote in the Senate polls today.
No reverence for Parliament which is the only known source of income for IK? 🤔#SenateElections2018

— Ariba Jalbani Murtaza (@AribaJB) March 3, 2018
So Parliament's ghost employee @ImranKhanPTI is absent even today. #SenateElections2018

— Maleeha Manzoor (@MaleehaManzoor) March 3, 2018
ANP, MQM and PML-Q Suffer Embarrassing Defeats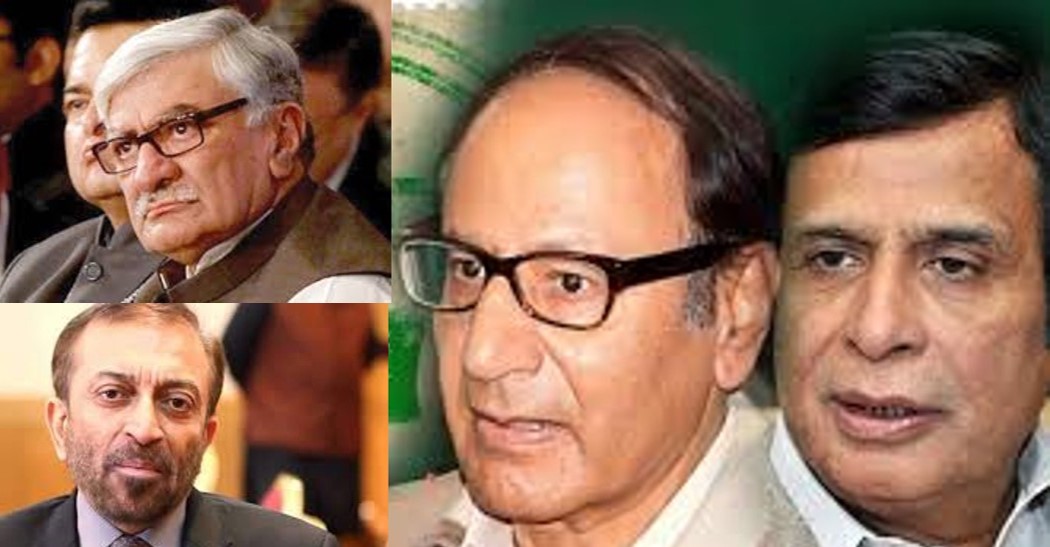 Although traditionally known as provincial parties, ANP, MQM and PML-Q have had an impact on the country's political discourse over the years. The 2018 senate elections, however have weakened their already frail presence in the upper house.
Read: My Vote Was For MQM, Now No More!
Compared to the 5 senators after the previous elections, ANP now only has 1 senator left to its name while MQM has come down to 5 senators from the 8 that previously represented the party. PML-Q on the other hand has no representatives in the senate after yesterday's elections.
Pakistan Elected Its First Female Hindu Senator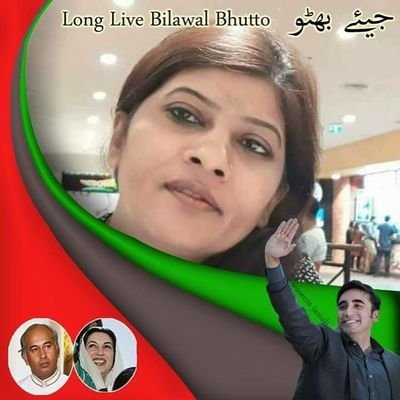 Perhaps the biggest reason to celebrate yesterday's Senate elections was the win of PPP candidate, Krish Kumari who made history by becoming the first Dalit woman to become a senator.
Read: This Is How Women's Participation In The NA-154 By-Election Looked Like
Despite all misgivings, Kumari's win is a feather in PPP's cap for which, it deserves appreciation.
Poor Hindu woman elected.Congratulations @KishooLal for becoming 1st ever Dalit female Senator of Pakistan credit goes to @BBhuttoZardari

— Hamid Mir (@HamidMirPAK) March 3, 2018