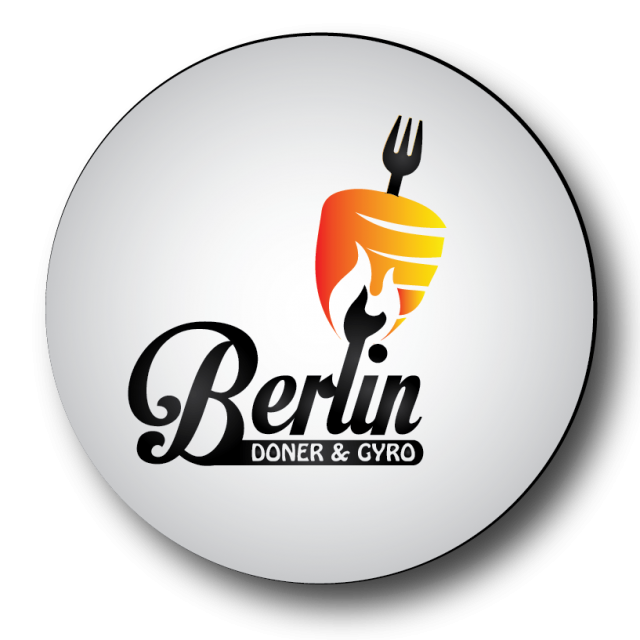 Doner or Döner Kebab is a Turkish origin kebab. It is meat cooked in a vertical rotisserie, with minimal spices. Doner Kebab has two main variations which is Turkish Doner and German Doner. It can be sub-classed into the Arabic version of Shawarma or Greek version of Gyro. While all these variations of the Doner Kebab  are cooked in a similar vertical rotisserie, however when it comes to taste, they are all distinctly apart.
Bringing all these unique tastes to Karachi is Berlin Doner & Gyro – a new restaurant situated at Khayaban-e-Sehar that recently opened its doors with a wide variety of mouth watering food. It offers Doner Kebab in variations ranging from Chicken, Lamb, Beef, Turkey and Veal. The meat is served in different forms including Doner, Gyro, Doner Box, and Salad. The main items on the menu can be enjoyed with meal deals (mostly containing thick potato fries and a chilled can of soft drink on the side) or ordered individually.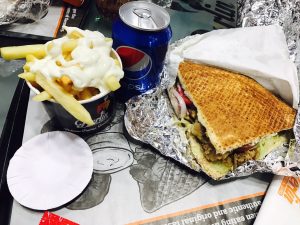 During this scribe's visit to Berlin Doner & Gyro, an order was placed for two Lamb Doners and a meal deal of Lamb Doner with rice. The Lamb Doner (containing just the right amount of meat) was wrapped in Doner bread, topped with crisp ice berg lettuce, tomatoes, onions and drizzled with Tzatziki and Garlic sauce. The meat was perfectly succulent and full of flavors. The quantity and the quality of meat both demanded a thumbs up!
Lamb usually has a distinct smell, which is hard to kill but the Lamb offered at Berlin Doner & Gyro had no trace of odor. The Lamb Doner with rice had a sizable portion of rice accompanied with meat shavings, a dipping sauce and fresh salad. The rice was a perfect balance of flavors and in complete harmony with the meat.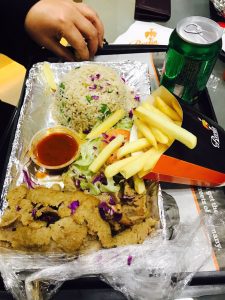 The interior of Berlin Doner & Gyro is easy on the eyes. The designer has tried to give the restaurant a German feel and his/her effort certainly deserves appreciation.
The servers are friendly and very helpful in terms of deciding one's order. They even let you try the meat first so you would know how the taste varies for each meat item!
This scribe's only feedback would be regarding the desserts. All the sweet items on the menu were of English descent. A little research regarding German desserts can add more value and uniqueness to the menu.
On the whole Berlin Doner & Gyro is a good place if you have a craving for a German-styled Doner Kebab. That said here's a tip: many Pakistanis might find the taste a little bland, however this can be quickly fixed with extra Tabasco and crushed red chilies provided on the table.