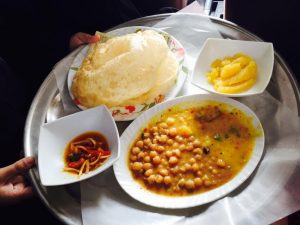 Be it Karachi or Lahore Pakistanis love food. One would find a foodie in every corner of the city. We have some of the best desi breakfast choices to offer in the South Asian region. However, where these nashta combos are economical, they go little over on the waist line. But with a little sensible eating this can always be controlled!
Here's a quick round up of what Karachi has to offer in terms of breakfast choices and why one should not go over-board with their love for food!
Desi Breakfast
For a die hard foodie desi breakfast can be the best deal of the day. Where you have desi breakfast ranging from deep fried Ghee (clarified butter) puris with spicy tantalizing chick pea and potato gravy with a dash of carrot pickle to go with or some Nihari with hot fluffy naans (flat breads) to Pathan ka Paratha with omelet or egg according to your style . All of this is topped with full cream doodh pati chai or a big glass of lassi (sweet butter milk). And voila there you have it – a huge breakfast that leaves the stomach thoroughly satisfied! It is a complete meal but one that gives you a week worth of calories. The downside is of course, that one can only have this over the weekend because after such a hearty breakfast I bet you'll be too drowsy to work!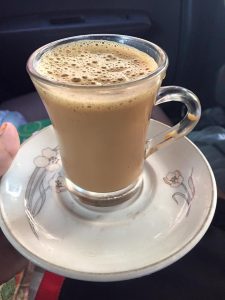 Such heavy breakfasts are mostly done by people on Saturdays or Sundays as that is when we get up late and can have a brunch rather than breakfast. But this practice changes when Karachi (which has a hot and humid climate for most part of the year) is blessed with good weather. All foodies reach the closest Halwa Puri shop in their area and have some delicious breakfast.
English Breakfast
Karachi being a metropolitan city does not only have Desi breakfasts to offer but now English breakfast is also widely available for people to enjoy. Choices range from pancakes to waffles, hash browns to granolas, eggs benedict, shakshouka, bagels and many more varieties.
This gives food lovers with great options to choose from Desi to English breakfast. For people like me who love to eat and love Desi and English breakfast alike, it is usually difficult to choose from such a huge variety!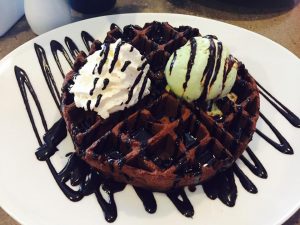 To start the day a good breakfast is a must!! We usually avoid having breakfast due to many reasons from getting late for work, university or even if we are at home, we don't give the first and most important meal of the day the importance that it deserves. So, while one should try not to skip breakfast no matter how busy the schedule might be, it is also important to not go over board with food. As a wise soul told me once, "A minute on the lips is a life time on the hips."