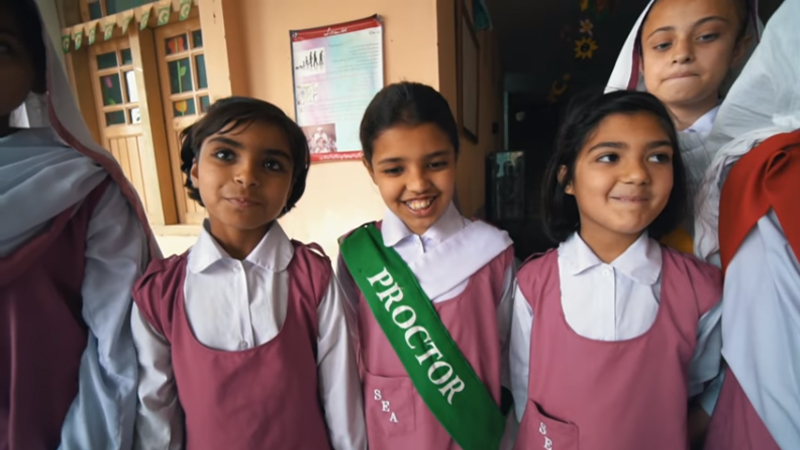 Many do not realize that educating a woman means educating the entire household. If a woman is educated, she is a bigger support in the family. Moving further than just dependency roles where females are only required to look after the family members and cook and clean for them, there is much more to a female. If provided with the right upbringing and education these very same females can help the community to prosper in more ways than one. They can be more productive as educated females rather than illiterate farmers working on rented lands.
Watch: Junejo's Latest Vlog On Girls' Education Is All You Need To See Today To Get Inspired!
A mother's lap is the first nursery a child is exposed to, and if such a mother is educated and wise she can bring up the child to be a responsible citizen of the country.
Educating girls, in particular, has a 'multiplier effect'. Educated girls are more likely to marry later and have fewer children, who in turn will be more likely to survive and to be better nourished and educated.
Educated women are more productive at home and better paid in the workplace, and more able to participate in social, economic and political decision-making.
Watch: We Bet This Latest Witty Sketch By The Idiotz Will Hit You Right In The Feels
In a country with 51% female population, it is extremely necessary to equip the girls with the knowledge they need as an educated girl will stay healthy, save money, empower the community and lift her country. She will also be more responsible about when she wants to have a child. Especially, in a country like Pakistan where the population is increasing by the hour, there is a dire need for population control mechanisms, but such mechanisms are of no use if people do not know of their importance. An educated female would know the true value of her body and of the need to protect her health, ensuring her well-being as a priority. Educated females will nurture healthy kids who would in turn be responsible citizens working for the well-being and good-order of the society.
Read: Our Indifference To Education is Failing Our Children
"We cannot all succeed when half of us are held back. We call upon our sisters around the world to be brave – to embrace the strength within themselves and realize their full potential." – Malala Yousafzai, Nobel Peace Prize Winner