The 21-year-old Gujranwala lifter Talha Talib made his Olympic debut in the 67kg division. He held the gold medal place until the last round before being knocked down and denied a podium finish.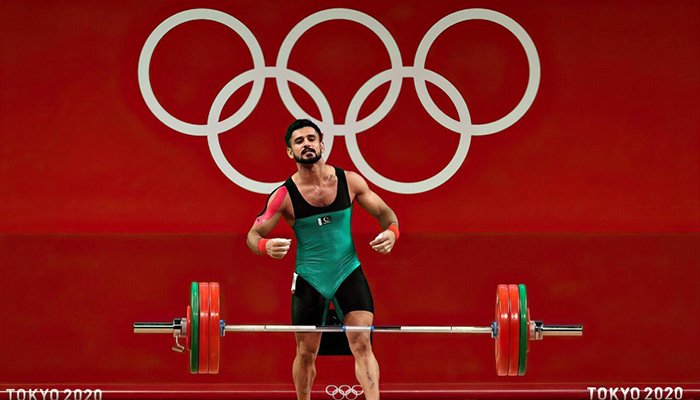 He finished fifth after China's Lijun Chen who won gold, Colombia's Luis Javier Mosquera Lozano who won silver, and Italy's Mirko Zani who won bronze.
During Clean & Jerk, he was briefly in the lead, giving his admirers back home a glimpse of optimism. Nonetheless, Talib's performance, despite an evident lack of resources, elevated him to the status of a hero, with Twitterati showering him with compliments and his name being the top Pakistani trend on the site.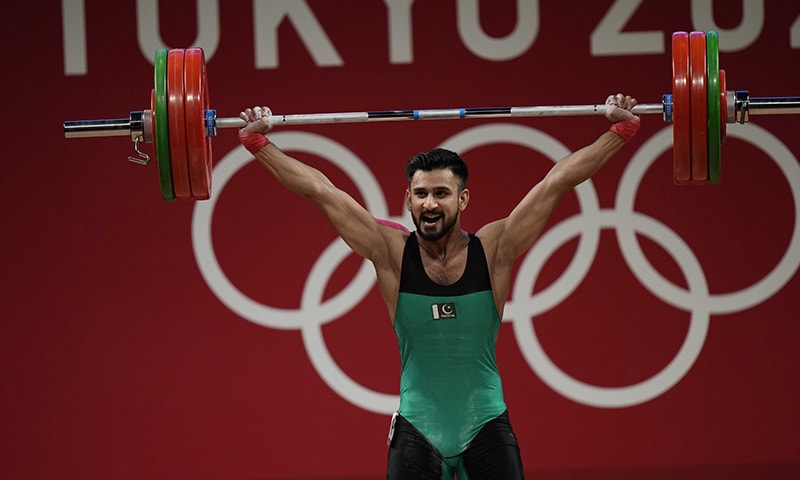 Also Read: Mahoor Shahzad Becomes The First Pakistani Badminton Player To Qualify For Tokyo Olympics 2020 — WOWZER!
Pakistan's superstar Mahira Khan spoke for everyone as she tweeted: You've made us all very very proud! #TalhaTalib
The weightlifter's achievement, according to Test cricketer Azhar Ali, "shows that if we invest more time and money into our athletes, they can do wonders."
PTI's Senator, Faisal Javed Khan congratulated the athlete, "Hats off to #TalhaTalib!! Welldone Talha for making the whole country proud of you. Remarkable achievement despite challenges, lack of facilities and support. Pakistan Sports Board needs to wake up. Major improvements needed. #SupportPakistanTalent #Olympics."
Journalist Mehr Tarar shared her gratitude for the talented athlete, "So proud of our Olympian Talha Talib. More power to you, Pakistan is rooting for you #Weightlifting."
BBC News Urdu shared Talha Talib's background, while explaining the brave Pakistani weightlifter's training routine and lack of resources.
Talha's training in his hometown of Gujranwala was nothing short of a miracle. Practicing at a nearby school. He and his friends and family had set up a makeshift gym. Talha Talib claimed to have spent at least six hours a day exercising, with hardly any rest.
Talib's journey to the Olympics was possible after the International Olympic Committee approved a proposal from the Pakistan Olympic Association (POA) and gave the young lifter a spot in the 67kgs category.
Let us know about your thoughts in the comments section.