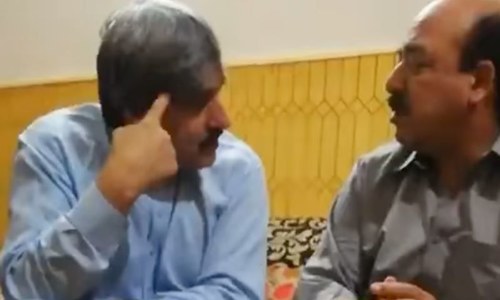 A three member bench of the Supreme Court of Pakistan headed by Chief Justice Asif Saeed Khosa issued a detailed verdict on Judge Arshad Malik's leaked video scandal on Friday.
In an explosive news conference in July, Maryam Nawaz had shown a video of Judge Arshad Malik to the press in which he was seen confessing to a friend, Nasir Butt that he had given the judgement against Nawaz Sharif in the Al-Azizia reference under duress from blackmailers.
When asked to explain his position to the Islamabad High Court following the video leak, in his affidavit, Judge Arshad Malik had claimed that he had been blackmailed by PML-N supporters owing to an "immoral video" of his that they possessed. He had also admitted to having met Nawaz Sharif at Jati Umra and his son, Hussain Nawaz in Saudi Arabia.
Supreme Court's Verdict in Judge Arshad Malik's Leaked Video Scacndal
PML-N Cannot Take Advantage of the Leaked Video…Yet
Contrary to what most PML-N supporters had hoped for, the Supreme Court, in its verdict stated that PML-N can only take advantage of the leaked video if:
It was presented in Islamabad High Court
Forensic review proved the video to be authentic (and)
The maker of the video, i.e. Nasir Butt was present in the court.
An Inquiry Can be Launched Against All Involved
The verdict gives a green signal to the Federal Investigation Agency (FIA) to undertake inquiries against all involved as per its discretion.
This could result in a new round of litigation against Maryam Nawaz and the senior leadership of PML-N.
Disciplinary Action against Arshad Malik
The Islamabad High Court repatriated Malik to his parent department, the Lahore High Court (LHC) on Thursday in anticipation of today's verdict.
His transfer to LHC is part of the protocol to initiate a disciplinary inquiry against him.