Women have been coming out calling harassers for their problematic behavior after Noor Mukadam's brutal murder, and the freshest addition to the list is the popular singer, Abdullah Qureshi.
Read: Noor Mukadam Murder: Pakistanis Protest Conventions Resulting In Systemic Inequalities That Encourage Patriarchal Violence
Recently, many women and girls exposed the singer for sliding into their DMs and sending them inappropriate messages. Soon after the exposé, Abdullah Qureshi took to his Instagram stories to apologize for his problematic behavior. However, people are not buying his 'half-assed' apology and are claiming that he has only come forward to save his career.
Here's what the statement looked like:
In his apology, the 'Dastaan' singer stated that he is sorry for his actions and apologetic to everyone who he has harmed in any way. He even went on to ask people to remove anything related to 'this' because according to him, it has affected his career, and will also affect his newly born daughter.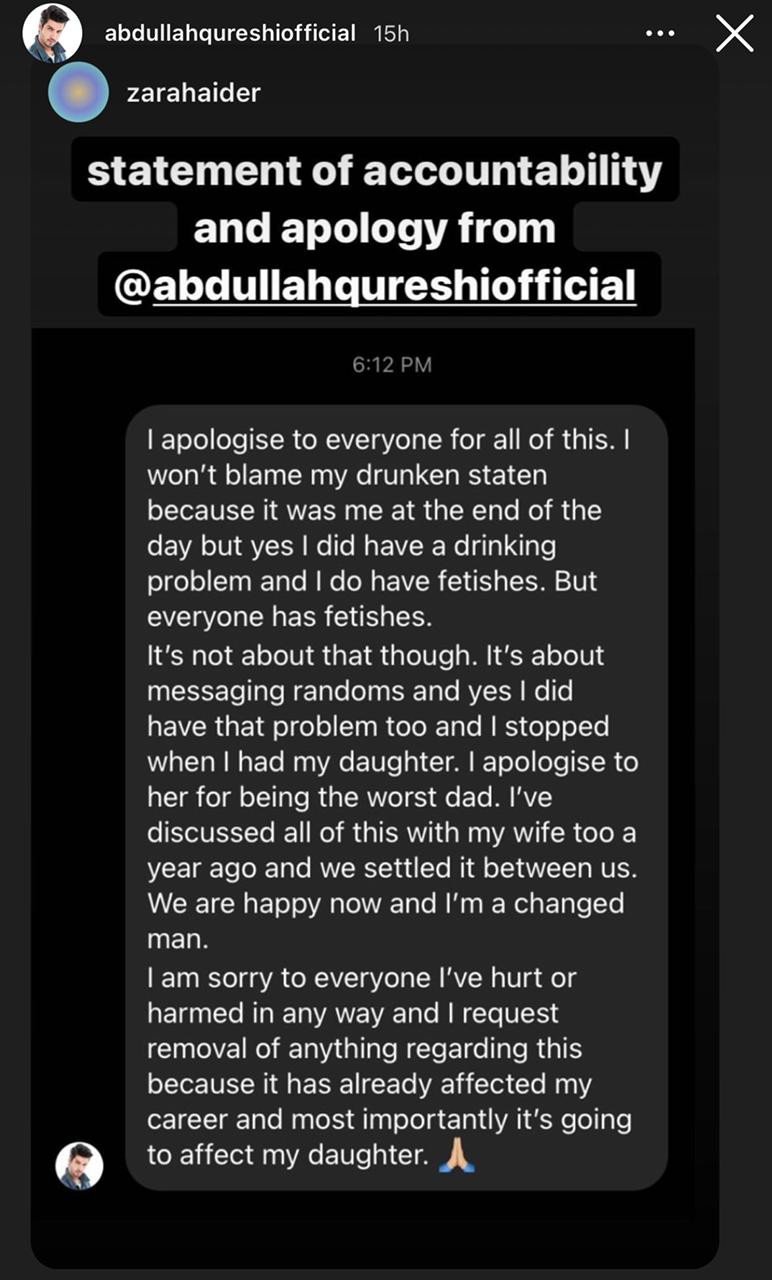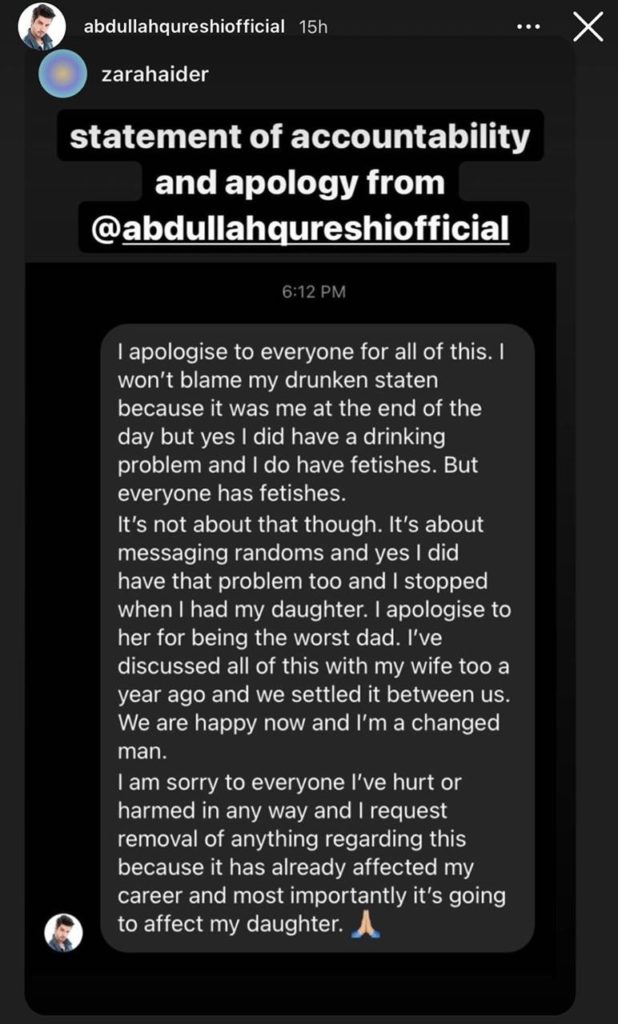 BUT, that's a big one! Women and the supporting men are not buying his non-apology. They are of the opinion that it is common for predatory men to hide behind women (oh, the irony!) to save their faces. The pop singer literally used his daughter for exemption, claimed a Twitter user.
Ali Zafar used the wife card, Abdullah Qureshi is using the daughter card. Baray mard bantay ho, chuhpna aurat kay peechay he parr raha hai. ☺️

— aiyshabbas (@aiysha_mirza) July 31, 2021
the fact that Abdullah Qureshi went "aha please accept my non-apology and move on with it lol cus it *might* affect my career and uh now I have a daughter too so like, delete all this against me" pic.twitter.com/MtoMC2LpFs

— Beezus (@blurmynamepls) July 31, 2021
Moreover, one Instagram user came forward to completely annul Qureshi's apology, saying that it is completely 'performative.' She shared that the singer messaged her "barely 18-year-old sister" almost a week ago. The user even shared screenshots of their conversation, by asking to remain anonymous.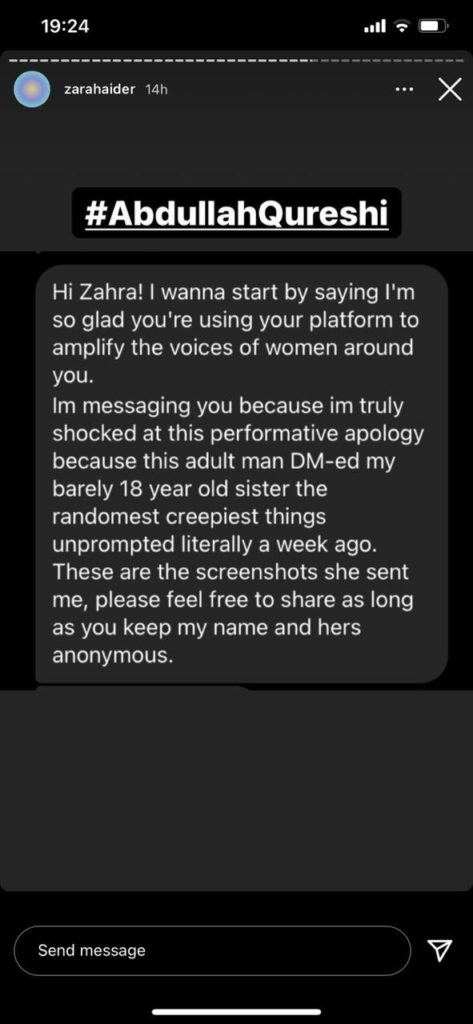 Here's the proof: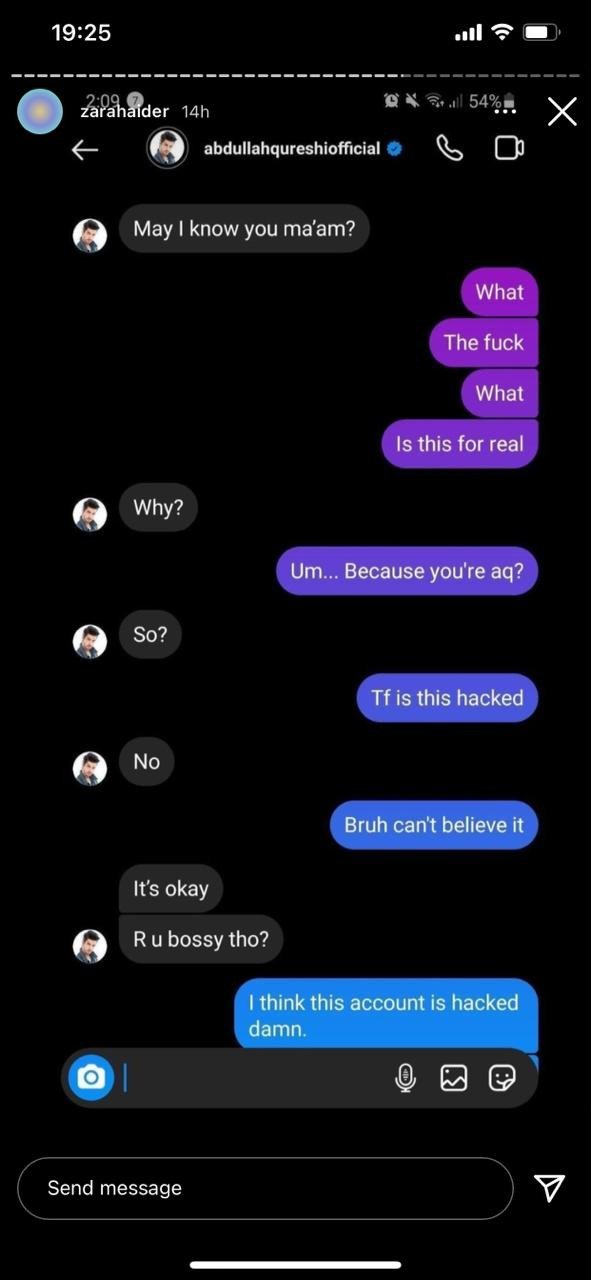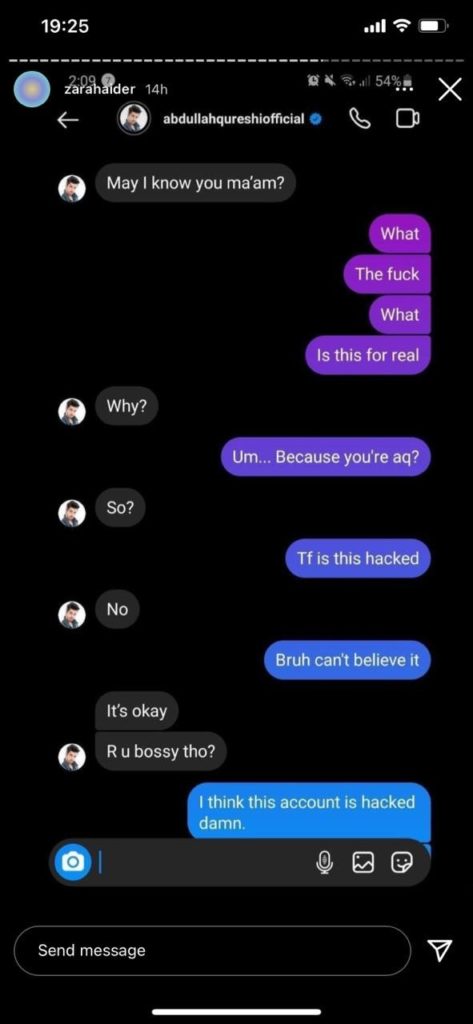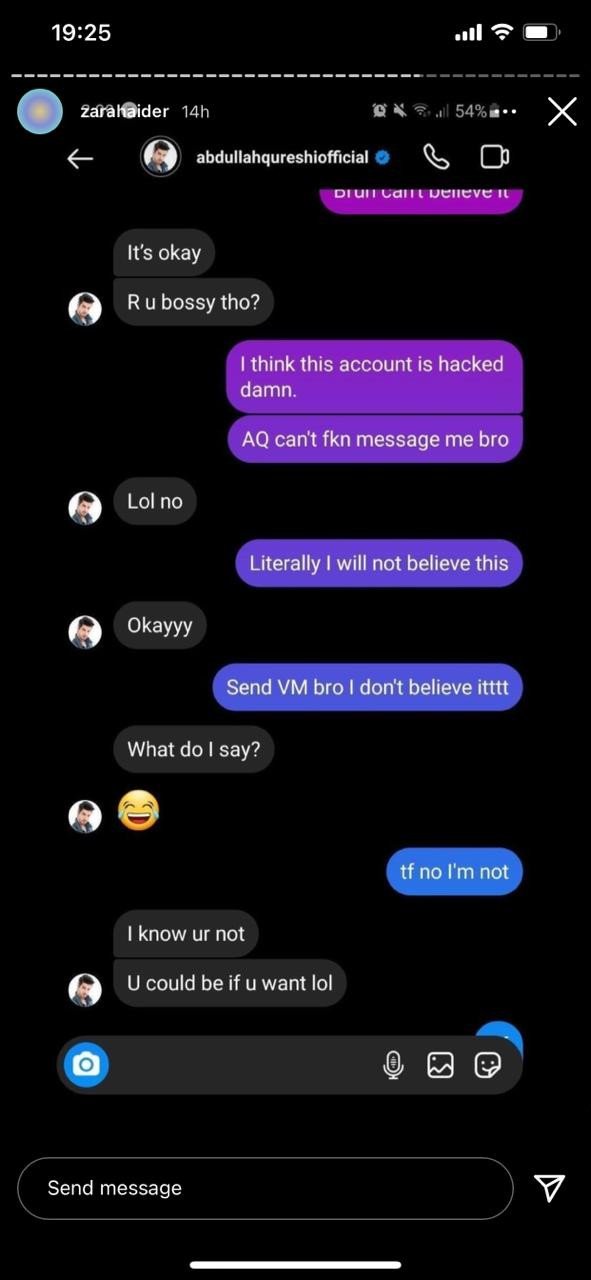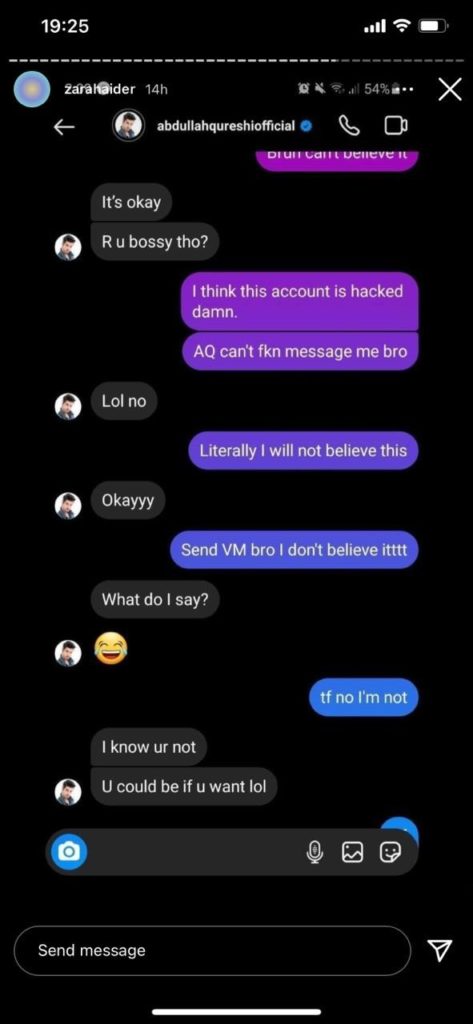 And the rage after his apology continues…
Have something to add to this story? Write in the comments.