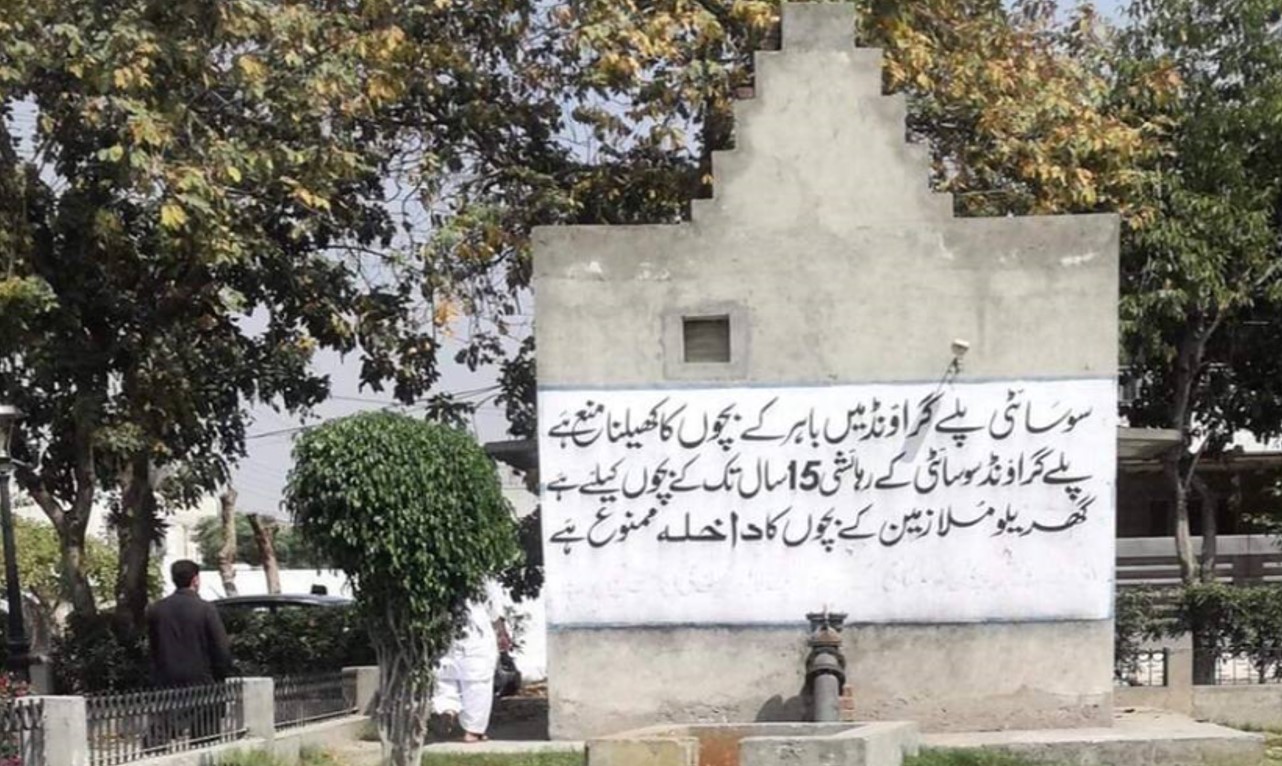 Every few months, we come across an offensive notice issued by one private authority or the other that – in very clear words – discriminates and infringes on the rights of people coming from lower socio-economic classes.
This frat-boy mentality is specifically most pronounced among country clubs and high-end housing societies.
For instance, Lahore Defense Club issued a notification a few years ago disbaring servants from entering its premises.
In 2017, a notice issued by Creek Vista Towers in DHA Karachi went viral in which tenants were asked to not give card access to elevators to their servants! Imagine being asked to climb hundreds of stairs to reach a floor simply because you're poor!
More recently another similar image from a housing society in Lahore went viral on social media that disbars poor children from playing in the society's playgrounds!
It is one thing to be a bourgeois-type with no regard for the comfort of the less fortunate but one has to be at a whole different level of heartlessness to deprive children from a playground!
For good reason, Pakistanis are extremely upset with the directive of the housing society that forbids the children of house-helps to play in their parks.
While common citizens can only vent their frustration over this discrimination on social media, it is primarily the government's responsibility to ensure that such practices do not become a norm.
We really hope that Punjab Government will take notice of this issue and make administration of the concerned housing society end this discriminatory practice immediately!