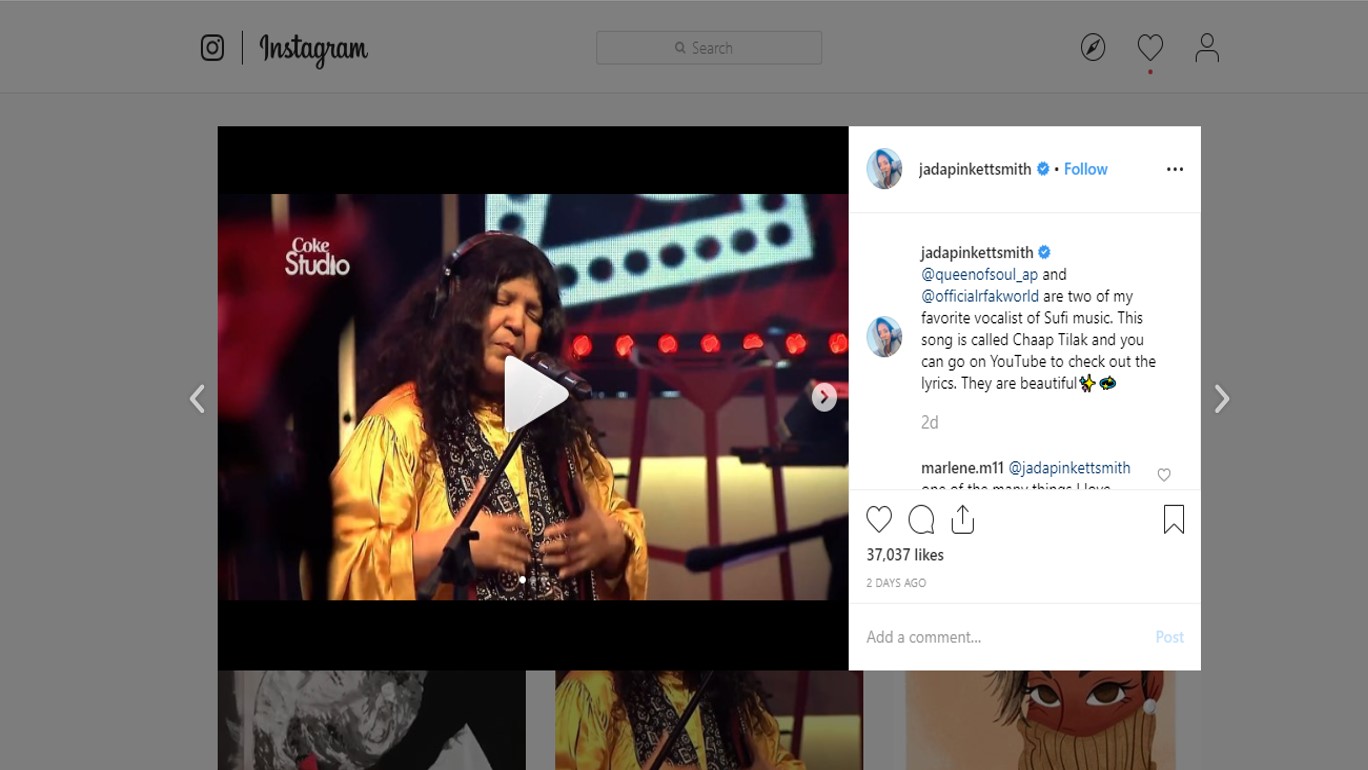 Acclaimed actress and wife of Hollywood actor, Will Smith, Jada Pinkett Smith recently posted something on her Instagram that left Pakistanis over the moon!
Jada Pinkett Smith posted a video of a Coke Studio rendition of beloved sufi poem, Chaap Tilak on her insta handle, tagging both Abida Parveen and Rahat Fateh Ali in the caption that read:
"@queenofsoul_ap and @officialrfakworld are two of my favorite vocalist of Sufi music. This song is called Chaap Tilak and you can go on YouTube to check out the lyrics. They are beautiful✨💫."
Needless to say, the actress's post left Pakistanis amazingly overwhelmed! But Pakistanis were not the only people who were excited! Even Indian fans sent love Jada's way for appreciating Abida Parveen and Rahat Fateh Ali Khan.
Read: Pepsi B.O.B Famed Dhool Hits It Out Of The Park With Qalandar & OMG, We're Blown Away!
The best part was that even those who didn't understand Urdu seemed equally enthralled after being introduced to Chaap Tilak!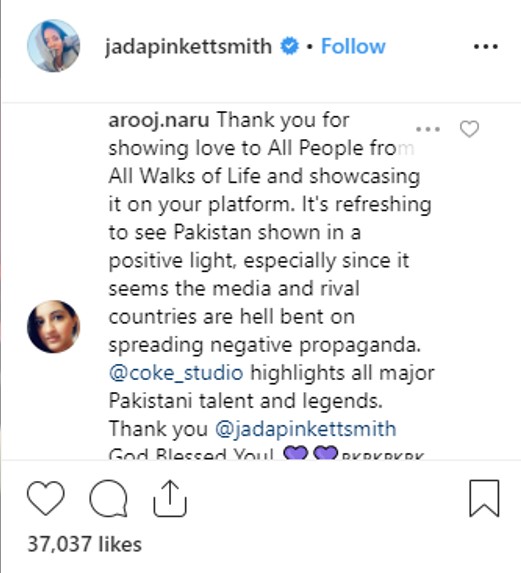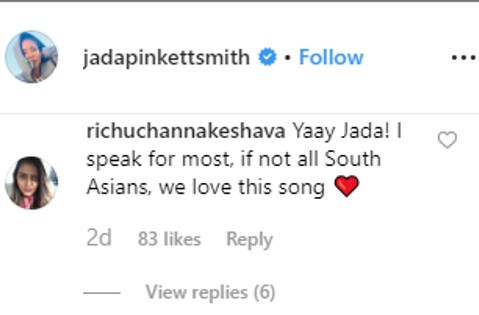 It's just so great to see Pakistanis finally receiving their fair share of international love and appreciation!
Read: Irrfan Khan's Message Thanking His Fans During His Battle Against Cancer Is The Most Heartfelt Post On The Internet Today
Now that we know Jada Pinkett Smith is a fan of Abida Parveen and Rahat Fateh Ali, we can't help but wonder who else in Hollywood is listening to these music maestros?!