With the ongoing debate about Aurat March and 'Mera Jism Meri Marzi', it seems like everyone has their own unique view. Renowned Actor, Ahmed Ali Butt joined in the debate with his take on Aurat March.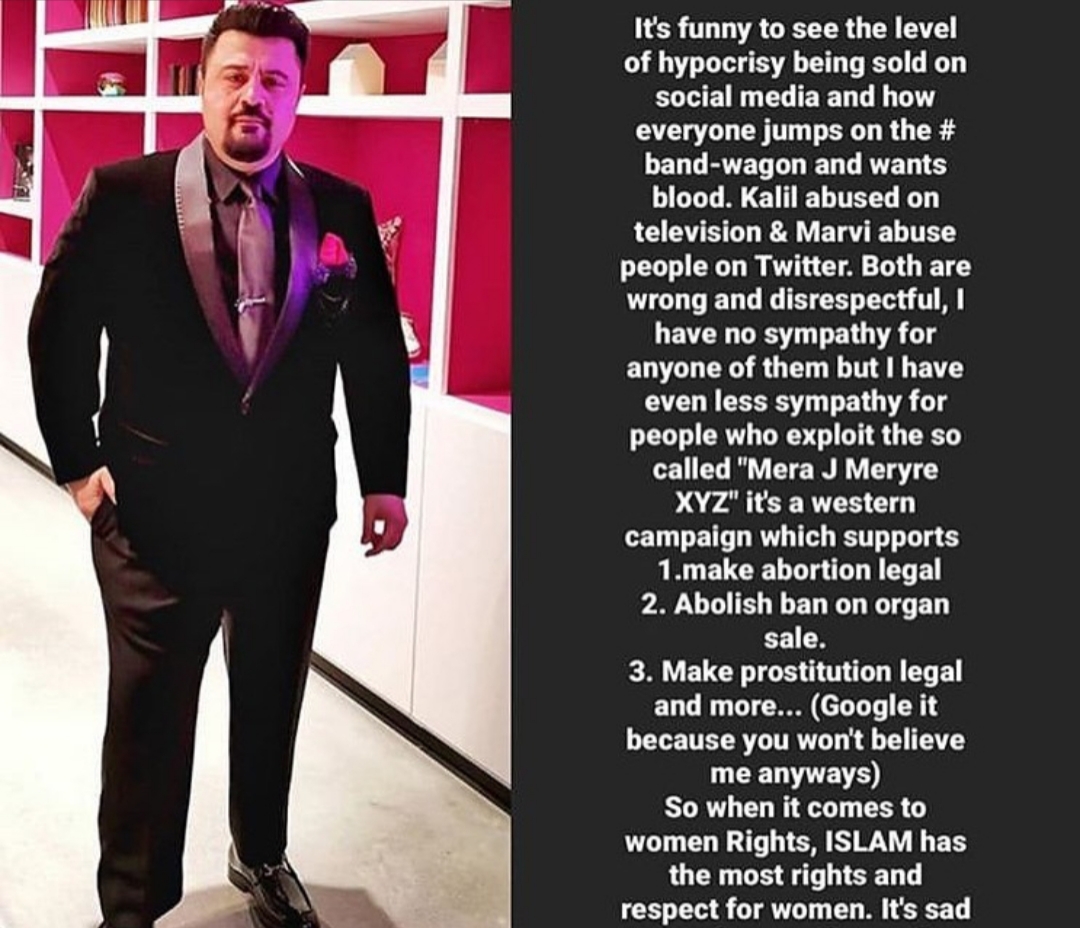 Read: People On Both Sides Of The Aurat March Divide Need To Back Off & Let Mahira Khan Be!
OK, Ahmed Ali Butt might not be totally right here but it really is something when Dawn calls you a hypocrite. Like seriously? Out of everyone, Dawn?? They posted on their Insta handle with this caption.

Also Read: Many Pakistanis Think Both Marvi Sirmed & Khalil-ur-Rehman Do Not Represent Them & True That
Now of course, Butt Sahb wasn't going to stay quiet at this.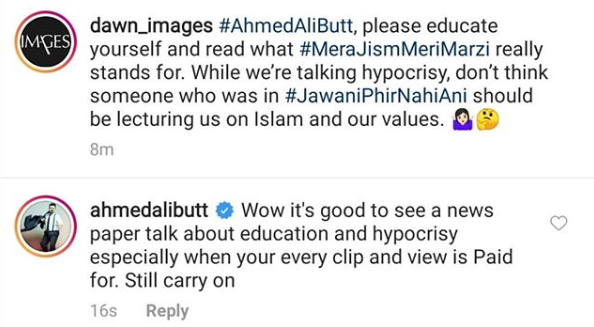 Read: Jami Lashes Out At Dawn For Changing His #MeToo Narrative & It's Time The Newspaper Offers An Explanation
With this ongoing discourse, Vasay Chaudhry joined in for the aid of his friend. He pointed out the things we were all thinking about Dawn at that time.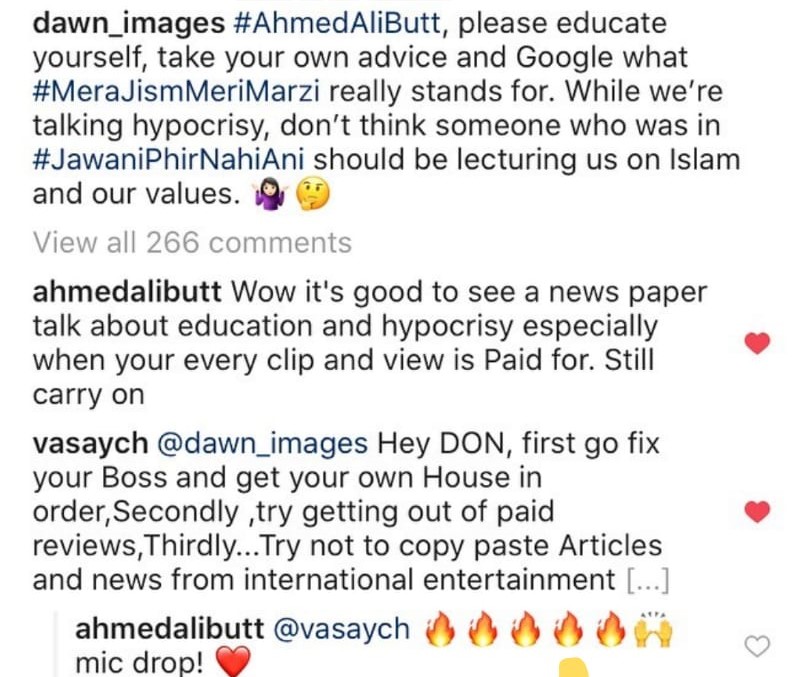 Read: After Jami Another Man Comes Forward With Allegations Of Sexual Harassment Against Dawn CEO Hameed Haroon
Dawn really need to look at themselves first before pointing fingers at someone else. When your own CEO is an alleged rapist, when all your content is paid for and is copied from other sites, how can you call someone out for hypocrisy and Islamic values. That's just pathetic.
Read: Jami Mahmood's Legal Team Responds To Hameed Haroon's Legal Notice. Will Dawn Publish The Filmmaker's Response?
Dawn has deleted the post in which the whole argument took place. Hameed Haroon has serious allegations against him for the rape of Jami Mehmood and Dawn tried everything to shut Jami out. So when Dawn talks about Islamic values, they really need to look at themselves first.
Read: From Ayeza Khan To Humayun Saeed; All The Celebs Who're Silent On The Khalil-ur-Rehman Controversy
What are your thoughts on this Ahmed Ali Butt vs Dawn issue? Share in the comments below!