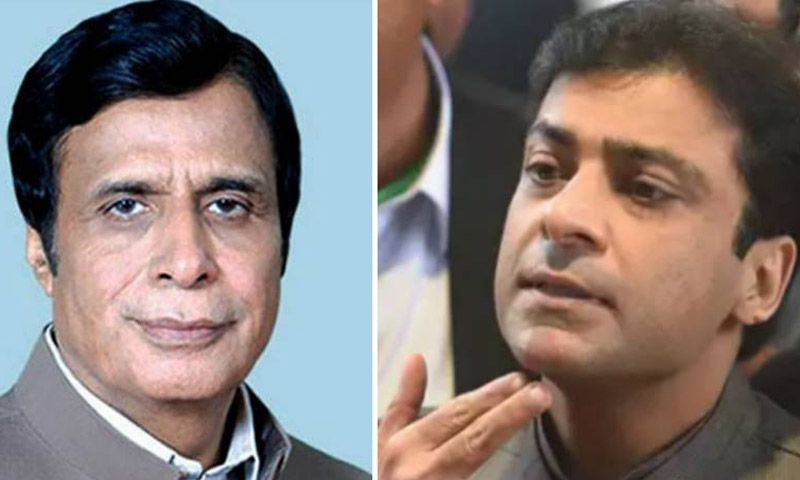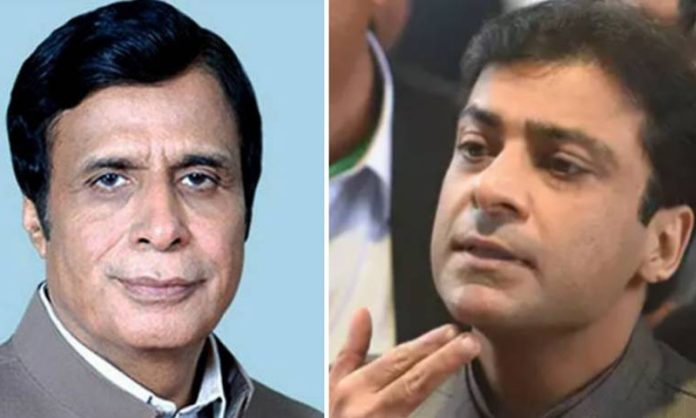 MPAs are more powerful than MNAs. The provincial government is more powerful than the Federal Government.
A Chief Minister is much more relevant for the people than the Prime Minister's post.
Lahore's seat of power is 1000 years old and even today it commands the same ethos, tradition, and power as it did so many centuries ago. It won't be wrong today that as far as Pakistan is concerned, it is probably the most powerful political office in the country.
With the Hamza Shabaz Sharif vs Pervaiz Elahi clash, we have before us an ultimate battle of equals. The finish will hint at the permanence and change in Punjab's political sociology and will certainly teach us a thing or two about realpolitik: how it comes into force beneath layers of age-old tradition and the clash of identity, and interests. The result will of course, also give us a sense of the future course of politics, both inside Punjab and across the country.
The politics of Hamza Shahbaz
Hamza is one resilient operator of power with an ability to not merely punch but also take one in a stride. He is an in-depth practitioner of Punjab's complex legal system, its loopholes, and managing them in the favour of his party and family. This enabled him to survive Musharraf's brutal political victimization and battle the various true or false accountability drives that were thrown in his course.
For his affluent upbringing in middle-class morality, it is actually unbelievable how he mastered the art of staying relevant in Lahore's underbelly and gaining respect from Gawalmandi's do or die-type loyalists who, when needed, can combine crime, state patronage (e.g. Kashmiri publishers of textbooks in Urdu bazar) and traders politics of Hall Road with the occasional dispute resolution of Lahore theatre and state artists' continued feud with administration and local SHOs!
Part of Hamza's effectiveness comes also from his remote management of the Brailvi Islam constituency through Ishaque Dar who is also a lifetime member of the Data Darbar Urs committee.
Read: 11 Thoughts After Shah Mahmood Qureshi's "Yousuf Raza Gillani Dramaybaaz Hai" Speech
Hamza's delivered for Muslim League almost all the elections in central Punjab and probably is as effective as saying Amit Shah in Gujrat in gathering teams that can manage booth level voters and deliver one victory after another. He controls his MPAs and keeps contact with his opponents, and do not forget, he was a key man in managing Atta Maneka's coup against Pervaiz Elhai which then continued Shahbaz's Chief Ministership from 2008-13. Maneka, however, was left in a political wilderness as he could have been too powerful for the liking of Hamza.
Maneka lived a politically isolated life even after managing a group of 46 people and later died. A year or so before his departure, he told me that he was a gold medalist in philosophy from Punjab University and his over forty years of political career could not benefit him.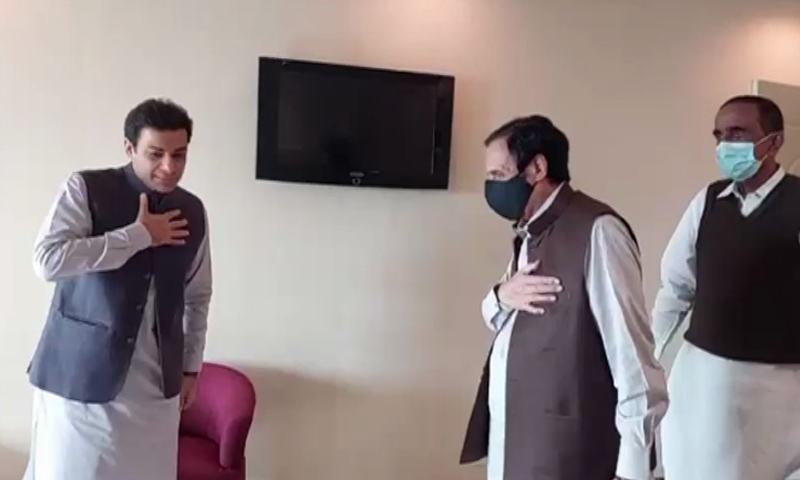 Pervaiz Elahi – Punjab's most sought-out homegrown politician
If Hamza's shrewd political acumen and influence have become time-tested in the last twenty years, Pervaiz Elahi is the ultimate homegrown politician that Punjab ever produced, at least in recent history. Pervaiz has mastery in understanding the incentive system of not just potential allies but his political enemies too. He has inroads in the rural heartland of Punjab and thrives in non-ideological elections of the kind he is confronting today. It is most likely that without discrimination, Pervaiz might already have reached out to all the major supporters of Hamza because he is one to ensure the concerns of people, especially when they are down, are taken into account. That makes him very appealing to Punjab's MPAs who always need an ally in Lahore who could give them access to the bureaucracy.
Pervaiz's stature grew in senior bureaucracy for his successful stint as the Chief Minister where he built many key institutions and even managed donors like the World Bank so well that for a while Paul Wolfowitz, the then World Bank Chief kept mentioning his education reforms in 2005 everywhere he went.
Pervaiz stayed the speaker of the provincial assembly twice and has the backing of the procedural bureaucracy of the legislature where a few votes here and there can make a huge difference. With Mohammed Khan Bhatti at the helm of affairs, today will be the demonstration of all the political and social investments they have been making in parliamentarians including the management of their police-related matters in districts through their network inside the bureaucracy.
The myth of Chauhdrys of Gujrat springs from their fathers standing up against Bhutto in the 70s. Their vast kitchen was and is known for serving the visitors lavishly irrespective of whether the visitor is a power broker of sorts or simply a driver accompanying the power broker. The kinship structure inside many political families and bureaucracy, the Natt house and its impact on central Punjab's crime and coercion, and their ability to keep the religious right-wing in their pocket through a range of targeted patronage and championing religious causes inside assemblies continues to serve them well.
You cannot diminish Chadhury Pervaiz Elahi and his clan in politics because as long as Punjab has kinship-based patronage rooted in compromising the police and judicial system and project delivery through a network of known contractors in districts often operational on inflated prices, you cannot diminish politicians like him. The rent produced out of annual development programs also funds parliamentary democracy in this country and who knows it better than Pervaiz sb.
Hamza Shabaz vs. Pervaiz Elahi
But the battle between Hamza and Pervaiz is also about whose Raja Basharat is and how Rana Sanaullah is tackling him. Both are also characters of a novel to be written on Lahore which I will probably attempt one day! Here only to say that Basharat is an ultimate practitioner of background work and really listens and pays attention to what people want from him and as a law minister his was the busiest office to keep Buzdar still going for this long. Basharat was never in the media limelight but probably did half of the heavy lifting of day-to-day crises management for Buzdar and earlier for Pervaiz whom he worked for for the past 20 years at least.
Rana Sanaullah thrives on loyalty and bravery but can threaten people in time and can cause defections because of the fear he can create. He is brave and measured in eyeball-to-eyeball situations and will play a role in at least protecting their own votes.
This is where things seem to be this Saturday morning and before the weekend closes, we should finally know where the various parts of the moving machine that is Punjab finally decide to settle.