Shaniera Akram, wife of former Pakistan cricket team captain, Wasim Akram penned down a heartfelt letter for city of lights, Karachi. She praised the city for its resilience and all that it has to offer. And how despite being neglected for years, it still continues to give.
In an Instagram post, Akram shared her love for the financial and industrial capital of Pakistan. This isn't the first time that Akram has expressed her love for this city.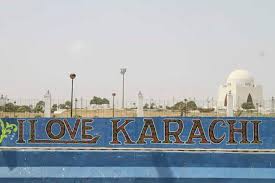 Also READ: Shaniera Akram & Ushna Shah Upset Over Pakistanis Violating Social Distancing Protocols
Akram wrote,
Shaniera is known for her activism and for not holding back when it comes to sharing her views on things she feels strongly about. She is super active on social media as well.
This time around she wrote how Karachi is a city of resilience and diversity by comparing it to an eagle that still looks into the eye without any fright and although it can fly away it remains devoted to where it belongs.
Also READ: Wasim Akram's Wife, Shaniera Akram Wants Clifton Beach Closed Down & This Is Her Reason
She openly confessed her love for Karachi and shared that the people of Karachi are its strength and they will never give up on their beautiful city.
She concluded,
Share your thoughts on her letter in the comments down below.