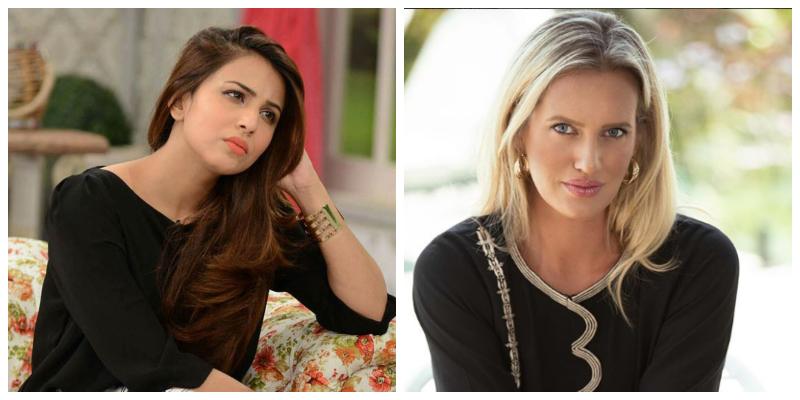 Shaniera Akram and Ushna Shah were grandly concerned about Pakistanis for giving a blind eye to the social distancing protocols after the government lifted the lockdown ahead of Eid.
Shaniera Akram shared how upset she was after seeing visuals of people violating social distancing protocols post lockdown.
Expressing her distress Shaniera wrote that "This country makes me want to cry."
Read: Wasim Akram Lauds Shaniera For The Clean-Up Operation In Clifton Beach
The social activist had been actively prompting people to play their part to eliminate the threat completely.
Read: Shaniera Akram & Wasim Akram All Set To Make Their Film Debut With "Money Back Guarantee"
Read: Ushna Shah Just Apologised For Her Insensitive Tweet About Doctors After Receiving Severe Backlash
Compared to Shaniera Akram, Ushna Shah was much less frustrated but the starlet nevertheless wanted her fans to exercise social distancing.
The Cheekh actress was relieved that the country was finally "open" but wanted us all to "still please exercise some social distancing."
As Pakistanis throng markets for Eid shopping, experts fear that a second wave of the pandemic might prove deadlier for the country. Meanwhile, doctors have urged people to celebrate Eid ul Fitr with simplicity to curb the spread of the deadly virus.
Read: Pakistanis Forget Coronavirus, Storm Markets For Eid Shopping
Do you agree with Shaniera Akram and Ushna Shah? Share your views in the comments below!