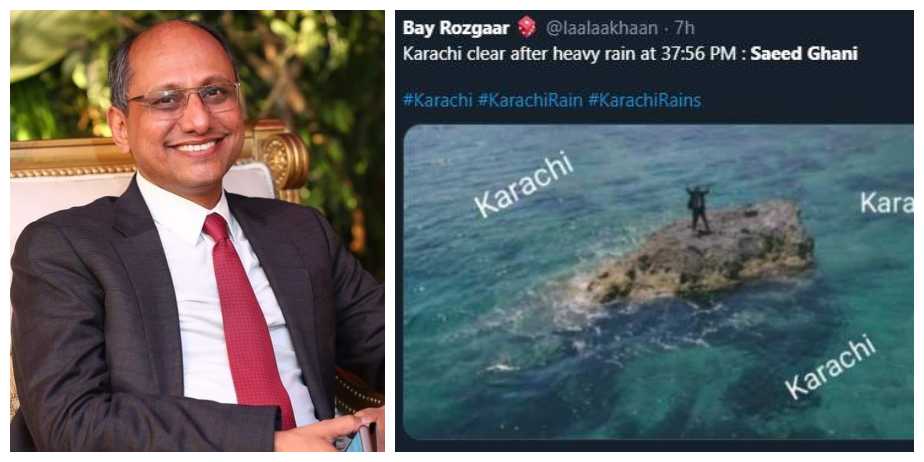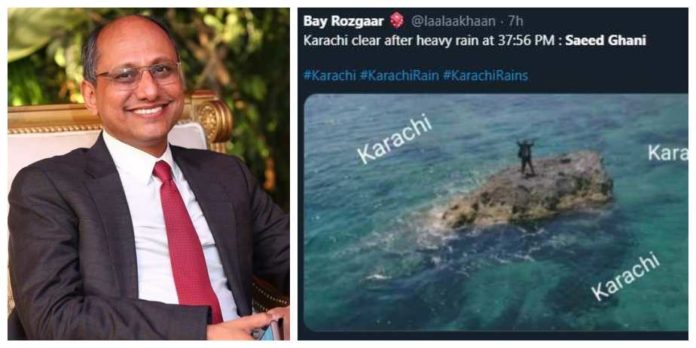 This monsoon season, heavy torrential rains have found their way to Karachi leaving the city of lights almost entirely submerged.
And while the Pakistani internet is breaking with devastating visuals of the inundated city posted by Karachiites, Sindh's Provincial Minister for Labour and Education, Saeed Ghani has been driving around posting videos of the areas clear of rainwater.
Twitterati, on the other hand have been super pissed at Saeed Ghani for this insensitive behavior & have turned to memes to express their frustration!
1. We need Kokilaben to solve this mystery!
Also Read: These 13 Tweets About #KarachiRains Prove Karachiites Are Feeling Lawaris
2. Memes speak louder than words!
3. I would not want to do a job with a JD like that!
4. Who knew one spell of torrential rains would turn Karachi into Bali…
5. Hello NASA! You might be interested to recruit one, Saeed Ghani!
Also Read: Karachi Rain: These Tweets & Memes Will First Make You Laugh & Then Facepalm
6. If you've been wondering how Saeed Ghani has been "driving around," I guess there's no answer more plausible than this one!
7. Real life GTA mission!
8. His teachers taught him to be positive in every situation… not his fault!
Also Read: Guys, Chill Out! Manghopir Crocodiles Have Not Escaped The Shrine After Heavy Rains
9. Look at the bright side guys, at least one Karachiite seems to be enjoying the rains this monsoon season!
10. It's just his love for the awaam!
11. Doesn't every Karachiite, mere bhai?
12. That's how much effort it takes for a 20 second video!
13. Hahahaha…it's hilarious because it's true!
14. Please don't copy! It's Saeed Ghani's signature style!
15. That's exactly how he's been rolling just to give live updates.
Share your favourite Saeed Ghani memes in the comments below!