Shortly after PTI's Faisal Vawda won his seat in the Senate Election 2021, anchorperson Saadia Afzaal took to her Twitter to congratulate the now-Senator.
Also Read: From Yousuf Raza Gilani To Sania Nishtar, All You Need To Know About The Winners Of Senate Elections 2021
The Primetime TV host posted a picture with the senator and captioned it as, "Congratulations, Senator Sahab!!! ♥️"
There had been much conjecture about the alleged link-up of the two for quite some time, however, they never commented on it. Investigative Journalist, Syed Aoon Sherazi boasted about how he had already guessed it in 2018.
And now that the 92at8 host herself shared the picture on social media, it got the rumor mill churning again. The post has been garnering a lot of attention with people not only congratulating the Federal Minister for Water Resources on his victory but also on his marriage with the journalist.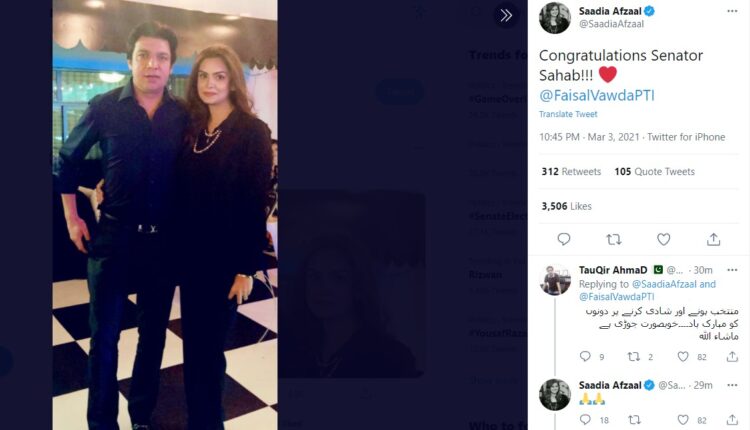 However, to date, both Saadia Afzaal and Faisal Vawda have not officially confirmed the news about their alleged marriage to anyone. Well, looking at the host's response in the screenshot posted above, she hasn't shut down the speculations either, which is giving people all the more reasons to talk about it.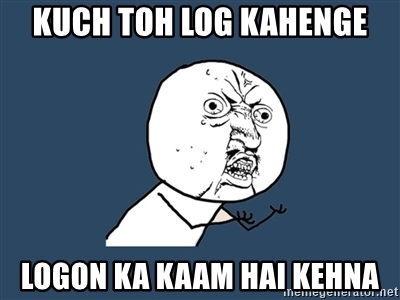 Also Read: PM Imran Khan Gives An Emotionally Charged Speech About A Corruption Free Pakistan, But The Nation Sounds Divided
Soon after her tweet, Dr. Shahbaz Gill, Special Assistant to the Prime Minister on Political Communication, and several others also congratulated the two, making an impression that the duo was rather official.
Also Read: #SenateElection2021: Ali Haider Gilani Trends After Video Showing How To Waste Vote Goes Viral
Do you have something else to add to this story? Share it in the comments section below.