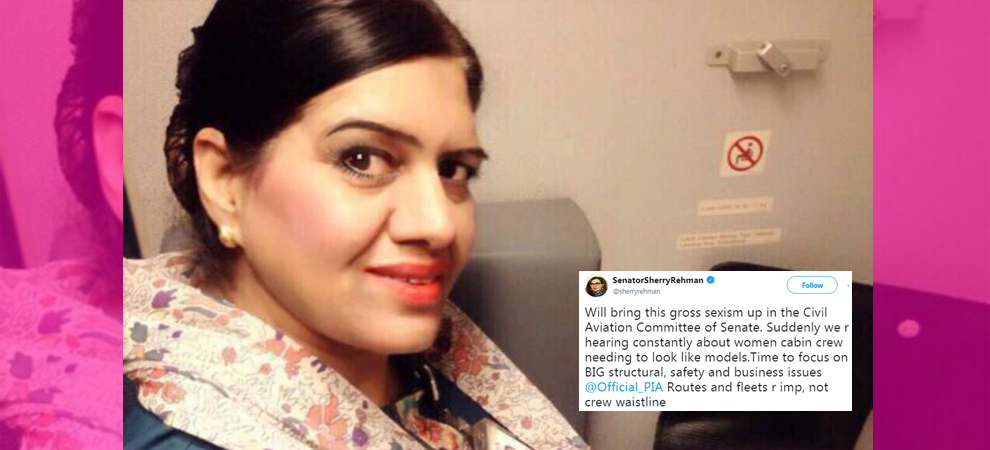 Pakistan International Airlines (PIA) is going through a major overhaul since the appointment of a new CEO. However, most of the revamping policies are rather backfiring and dragging PIA into a pit of controversies for all the right reasons. This time it's PIA's body shaming policy that has become a reason for the backlash!
Read: These Pakistani Polio Workers Are The Reason Behind Country's Successful Polio Drive
A memo, circulated by PIA on the 1st of January, 2019, has gone viral, threatening to bar Air Crew from boarding a flight in case the crew member's weight is above the desired lbs and invalidating the excess 30 pounds flexibility.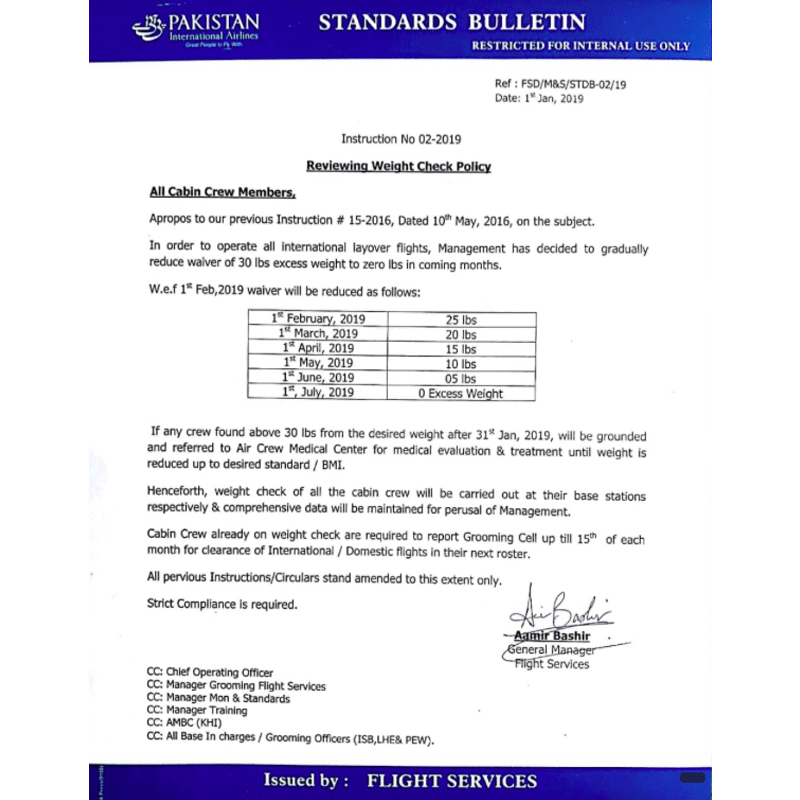 According to the reports, the airline has formulated this policy only after receiving numerous complaints against the attendants for being obese.
Read: Supreme Court Has Ordered The Arrest Of Khadija Siddiqui's Stabber, Shah Hussain & Pakistan Is Rejoicing!
Thankfully, the ugly development has neither gone unnoticed nor well with the majority of Pakistani women. One of these names is Senator Sherry Rehman who has called out PIA's body shaming policy and is ready to take a staunch stance against the airline authorities in the Civil Aviation Committee of Senate.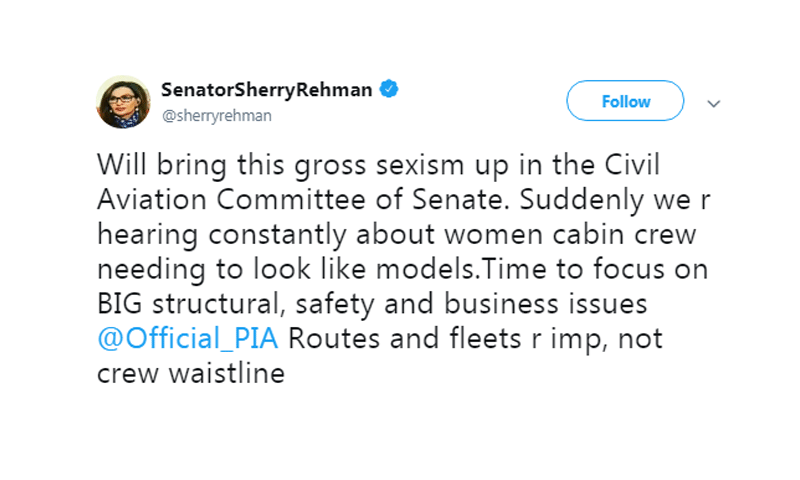 The tweet was followed by a number of Pakistani women and men taking it to Twitter to express their rage against PIA's body shaming policy and we couldn't relate more!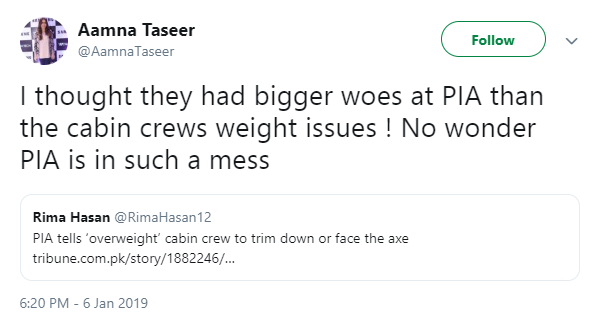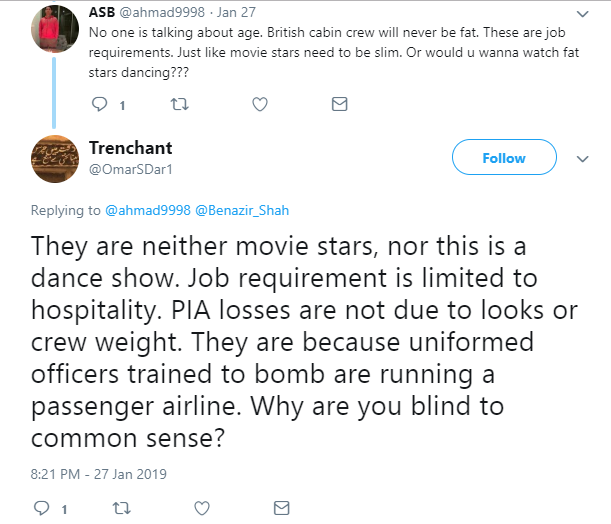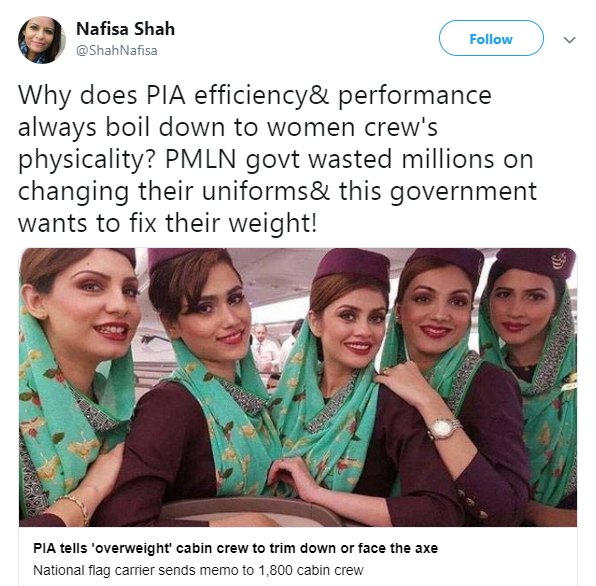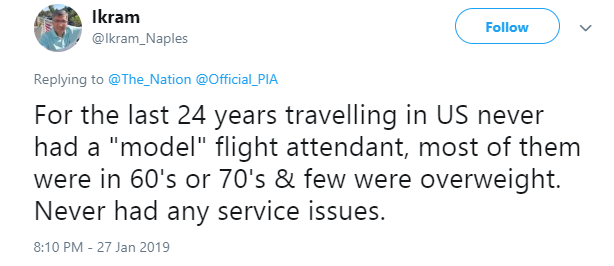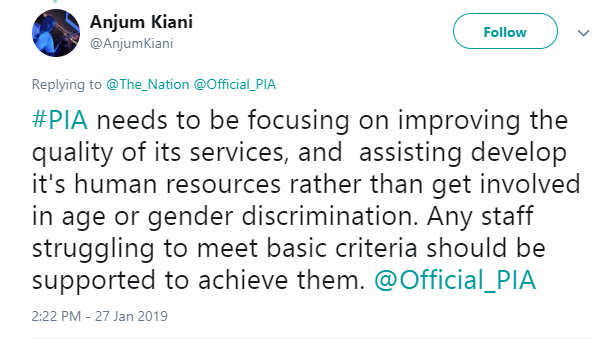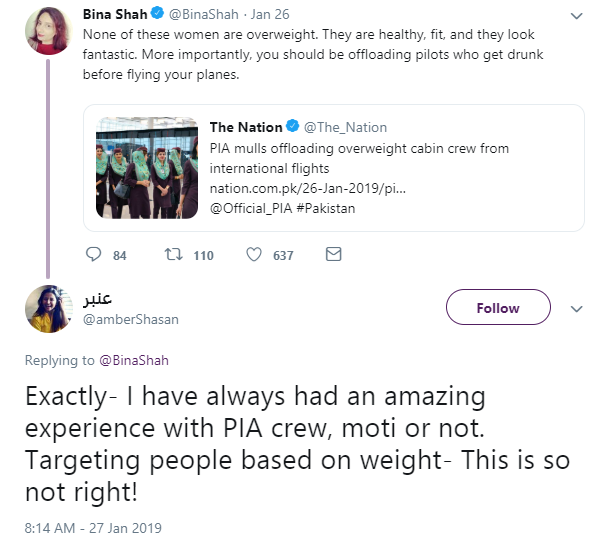 It is important to reiterate that PIA's decline has everything to do with the decades-long corruption, the politicization of the institute, poor management, and structural lackings and has nothing to do with the plus-size crew attending the passengers.
Moreover, creating a policy on the feedback that is sheer sexist in its nature is the most disturbing part of this episode. Air-hosts or hostesses should only be judged on the basis of their service, not on their appearances because they are not objects of pleasure or entertainment. They are there so that the passengers don't have to get up in the middle of a turbulent flight for the sake of food, drink, pillows etc and in doing so, they are there to ensure passengers' safety.
Read: A Fake Account Of An Angrez, Wanting To Visit Pakistan, Has Been Busted By Karachi Khatmal & Pakistanis Want To Know Who Is Behind It
We hope that PIA is taken to task for the blatant display of objectification and sexism but more than that, we hope that whenever and wherever in Pakistan there's a compromise on human integrity, Pakistanis come together to raise their voice against it.
Meanwhile, the award for the worst employer goes to PIA!
And @Sherry Rehman YASSSSSSSSSS QUEEEEEEN! KEEP GIVING US BOSS LADY GOALS!!! 👑👑👑👑