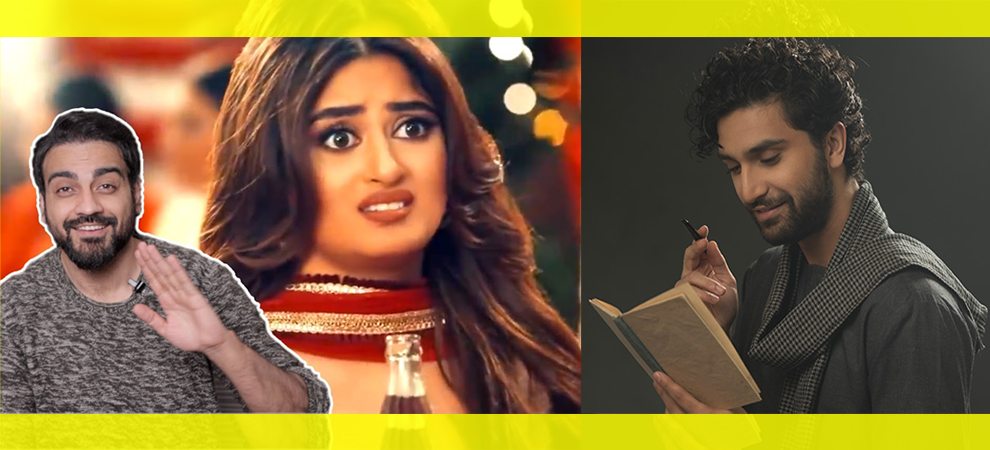 After three months of hiatus which felt like three decades, Ahad Raza Mir makes a Twitter comeback. The young heartthrob had gone silent on Twitter after grappling with strong criticism (read trolling) of his Ko Ko Korina rendition and the backlash that turned into a controversy when the other lead singer of the song Momina Mustehsan had a twitter brawl with the Human Rights Minister of the country, Shereen Mazari for publicly disliking the song.
Read: 10 Times Sajal Ali Slayed In Pakistani Wear!
Ahad had last tweeted this 👇 thread before taking a break from Twitter!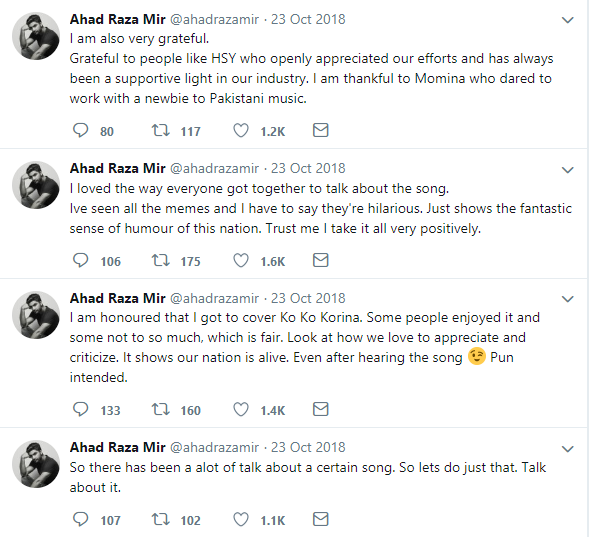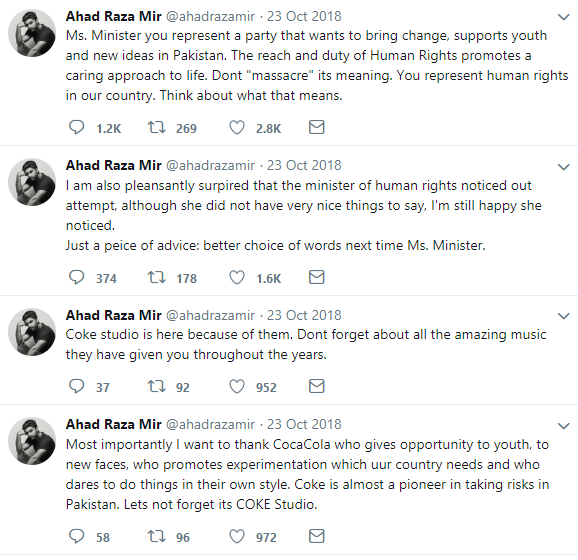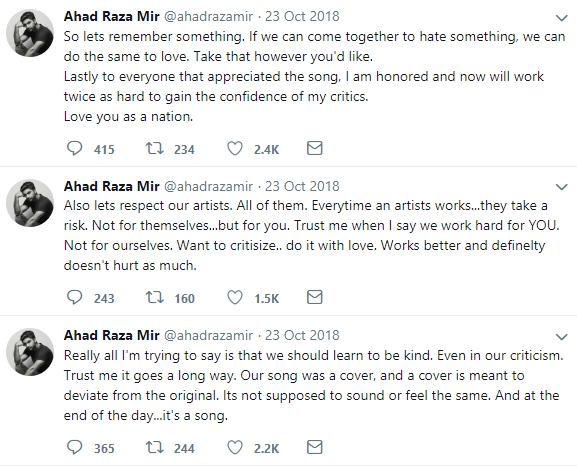 AND THEN THERE WAS A THREE-MONTH SILENCE! LIKE PIN-DROP SILENCE ON HIS TWITTER ACCOUNT!
BUTTTTTT!!!
Finally, our guy is over it now and so, he sent out a tweet last night to give a shout-out to Comics By Arslan, the man behind the most hilarious reviews of songs and ads in Pakistan and by the tweet, it is pretty clear that the actor is in love with Arslan's funny version of his Coke TVC.
Read: Mehwish Hayat's Web-series Enaaya May Give You Eye Ulcer, It's That BAD!
Here's how Ahad expressed his amusement! HAHAHAHA WHAT A SPORT, GUYS!!!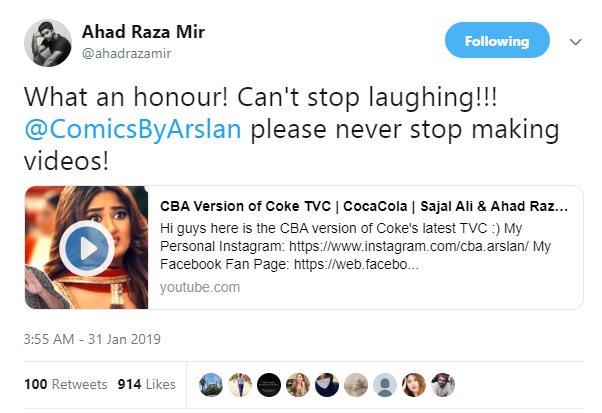 Arslan also responded to the tweet and BRO-MANCE WAS IN THE AIR!!!! 😍😍😍😍

And Pakistanis had the sweetest reaction to the tweet! 😍


So true!!!!! 😍

HAHAHAHAHA! This comment had us in splits! 😂😂😂

All jokes aside, we are glad to see Ahad back with a tweet that appreciates good humor without getting offended and hope that he doesn't take a break this long in the future because we love how he spreads smiles on the internet, a place which can be too negative at times.
ALWAYS STAY THIS COOL AHAD!!!!!!!!! 👊👊👊
For those of you who haven't seen CBA version of Ahad and Sajal's TVC, here it is!
Read: Vasay Chaudhry Resigned From The Cultural Advisory Council & It Is Important To Understand His Reasons