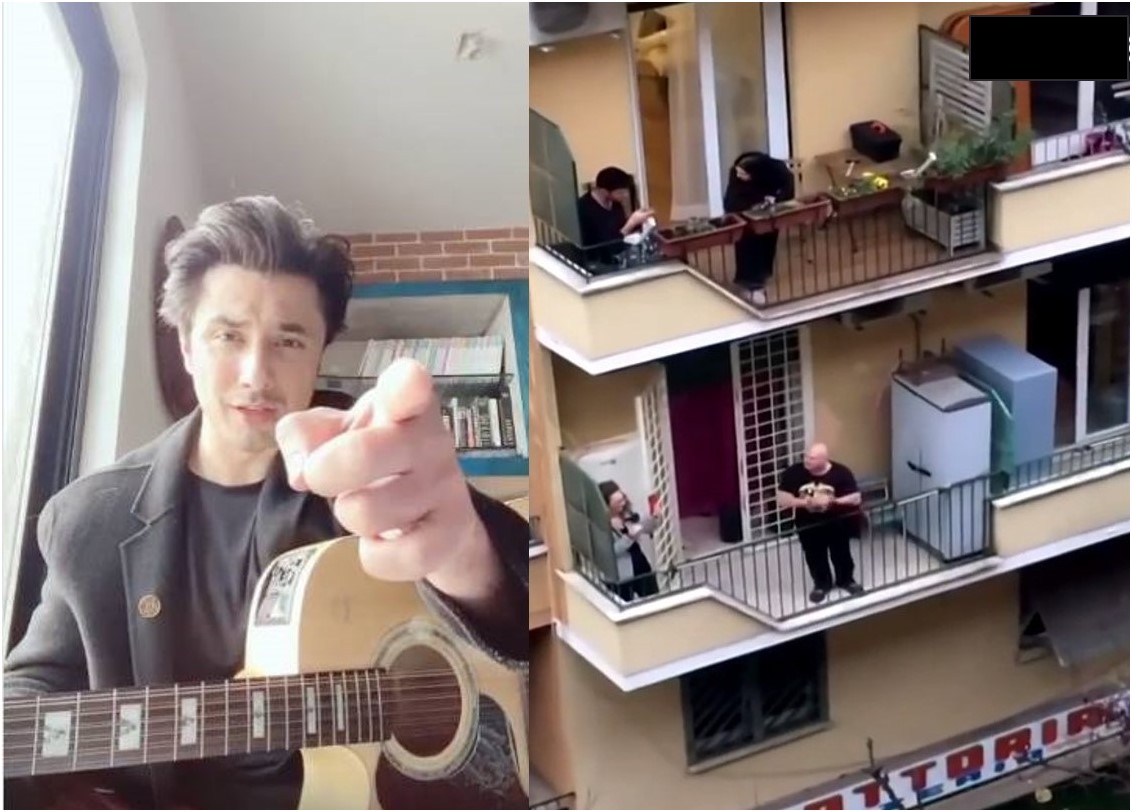 While the world is going through one of the worst pandemics in history – read corona outbreak – people are quickly giving the phrase, "Singing their sorrows away," a whole new meaning!
Italy is in total lock-down and while being quarantined, people are singing away their problems. One widely shared video shows neighbors singing a patriotic folk song in Siena, a city in central Italy's Tuscany region.
Another video from Italy, (this time, Naples) shows people singing a song reportedly called "Abbracciame," which translates to "hug me."
Read: Coronavirus Outbreak Pakistan: Personal Data Of Patient Zero Is Circulating Online & Its Enraging!
Another from Naples, the regional capital of Campania, shows a woman smiling and dancing in her balcony.
In Sicily, neighbours are seen accompanied by a man playing the accordion.
And it's not just the Italian who're singing amid the Corona outbreak. Even Iranians neighbourhoods are alive with music.
Meanwhile in Pakistan, Ali Zafar aka the National Bhai, came out with his coronavirus inspired rendition of 'Ko Ko Korina' and honestly, it's a cringe alert.
Read: COVID-19: 7 Ways In Which Countries Around The World Are Battling The Coronavirus Outbreak
Pakistanis on Twitter were quick to let their feelings known about this apocalyptic track.
Read: Coronavirus Outbreak Pakistan: Every Case Is To Be Taken Seriously Before It Gets Out Of Hands
While his thought behind this was positive, but come on man, stop trying so hard to stay relevant!
And then there's this amazing Pakistani guy who's given the famous "Suno na suno na sun lo na," song a Coronavirus makeover! Apt and sureela!
What do you have to say about people singing during the corona outbreak to keep their spirits high? Share your views in the comments below!