As a young Pakistani voter, understanding the electoral process can sometimes become quite a daunting task. I came to this conclusion after going through an array of online literature that was too heavily jargonized for my liking. But then as lady luck would have it, I fell upon PakVoter.org and in one simple word, its GENIUS!
PakVoter is a civic information portal (CIP) that aims to help young citizens improve their understanding of the democratic processes by simplifying political and electoral procedures.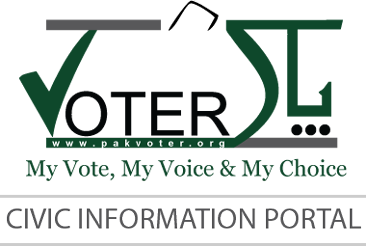 This website serves as a resource for a range of stakeholders, including researchers, the youth, the media, election observers, political parties, community activists, development professionals, election officials and the voter community.
CIP specially focuses on political inclusion for marginalized groups like women, people living with disabilities and minorities. The portal can be used for academic research, general knowledge, improving political IQ through short quizzes and for connecting more effectively to relevant authorities!
PakVoter offers information to youth in an interactive and engaging way by providing:
1. A carousel of changing banners, on voting populations, parliamentary processes, provincial elections, salient constitutional features etc.
2. Animated videos on political timelines, on elections and democratic processes, responsible and intelligent voting and topics relevant to civic engagement.
3. Pictorial links to timelines, election act, audio and visual resources, election campaigns and short quizzes to improve political IQ.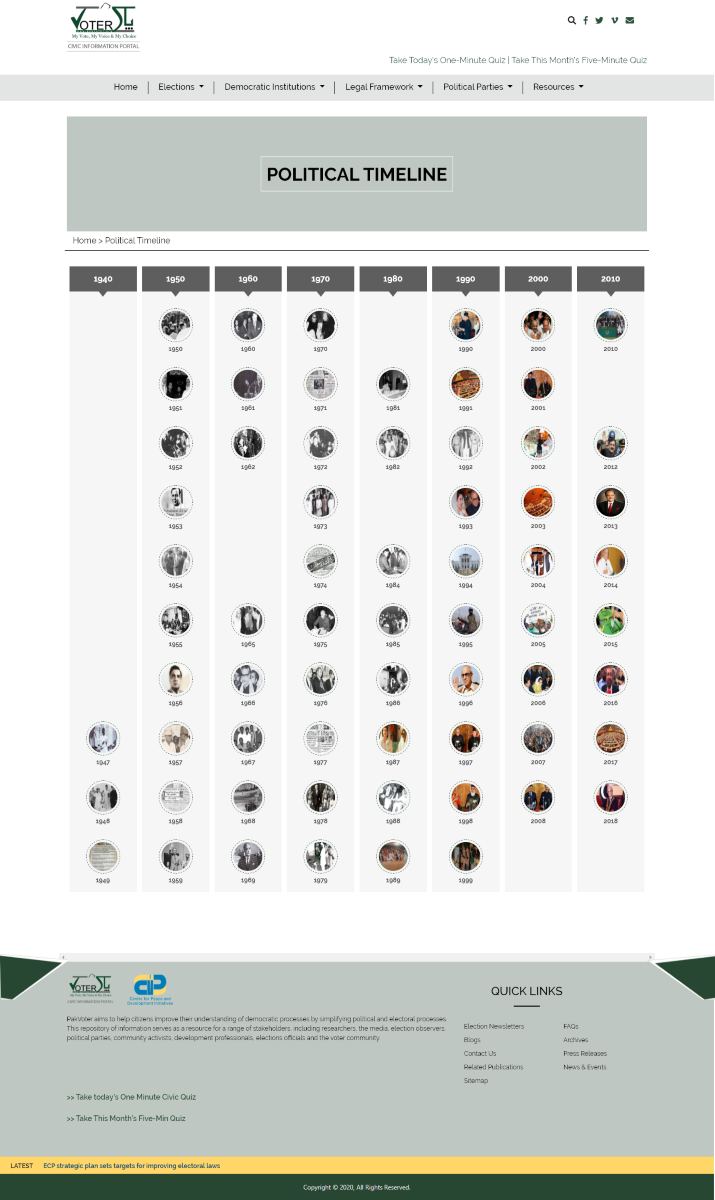 The website further provides content including a variety of informative, educational and communication material and knowledge products, training resources and reports. These reports cover all the details of elections, democratic institutions, legal frameworks and political parties.
An e-townhall, online meeting that can be streamed and used to connect civil society to parliamentarians and policy makers across the country at various administrative levels, is also under process to connect the youth directly to the parliamentarians.
PakVoter provides a platform to students and encourages them to express their thoughts and share knowledge whilst simultaneously enhancing it as a resource across all audiences.
Head over to this link to explore the website for yourself!