BoloJawan reached out to Meera to get exclusive one word answers for her fans.
We asked her if she was friends with Mahira Khan and this is what she had to say! 👇
Watch Meera's exclusive interview to get to know her better!
Q: Does Meera do dieting?
A: Yes, I do.
Q: If Meera becomes Prime Minister, what is the first thing that she'll do?
A: There will be a Naya Pakistan.
Q: Reema or Resham?
A: I think both of them.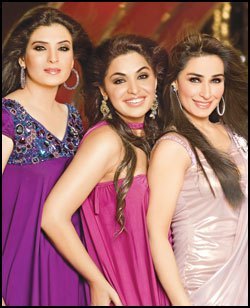 Q: #MeToo movement is changing the dynamic of Pakistani industry?
A: Yes, absolutely it is changing.
Watch: This Is How Abrar-ul-Haq, Meera, Minal Khan & Noor Zafar Khan Have Wrapped-Up Their 2019
Q: Are Meera and Mahira Khan friends?
A: Yes, they are.
Q: Shaan Shahid or Moammar Rana?
A: I think both of them. Both of them are my favorite stars.
Q: Who would you want to work with among the current lot? Fawad Khan, Ahad Raza Mir, Hamza Ali Abbasi or Fahad Mustafa?
A: All of them. They are all my favourite.
Q: One director who you really want to work with?
A: I would love to work with Nabeel, Shoaib Mansoor and Ahsan Rahim.
Q: Maryam Nawaz has a very good fashion sense?
A: I love the way she carries herself and I love her styling sense as well.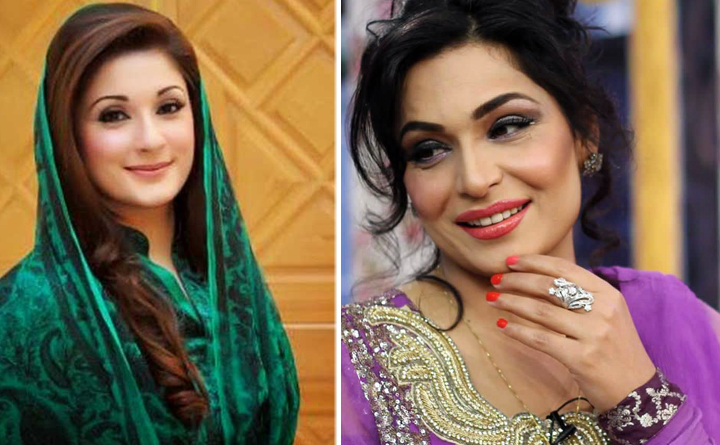 Q: Is Meera in a relationship?
A: Yes and no.
Q: Inflation has us all damned?
A: Yes, everything is very expensive these days. Very expensive Pakistan!
Q: Casting couch is a reality?
A: Yes!
Q: Girls' education is equally important to boys'?
A: Absolutely! Both of them should be educated. Boys' education is important too.
Q: Junoon or Strings?
A: Both of them. They both are nice and amazing.
Q: Lahore or London?
A: Ofcourse Lahore! Lahore Lahore hy! Jinay Lahore Nai Vekhya O Jammya Nai (You have not been born till you have seen Lahore.)
Q: Your all-time favourite Pakistani film?
A: Baaji
Q: Who's the biggest fashion diva in the industry?
A: Meera!
Q: Your all-time celebrity crush?
A: Meera!
Q: Last Pakistani song you heard?
A: Ye Aaj Mujh Ko Kya Hua
La la la la la la
Q: Last Pakistani drama you loved watching?
A: Mere Pass Tum Ho
Q: Instagram or Facebook?
A: Instagram.
Q: 3 things you always carry in bag?
A: My mobile phone, my lipsticks, my perfumes and my cheque books.
Q: Naya Pakistan or Purana Pakistan?
A: I think Naya Pakistan.
Q: Your guilty pleasure?
A: When I have to smile while talking to people who are liars, are not committed, dishonest and evil.
Q: Your last holiday was in?
A: New York.
Q: One mistake that you'll never repeat again?
A: There are a lot of them. I do a lot of mistakes everyday. I'm not a perfect person. I'm trying to be but I think I do many mistakes.
What is your favorite answer from Meera's Exclusive interview with BoloJawan?