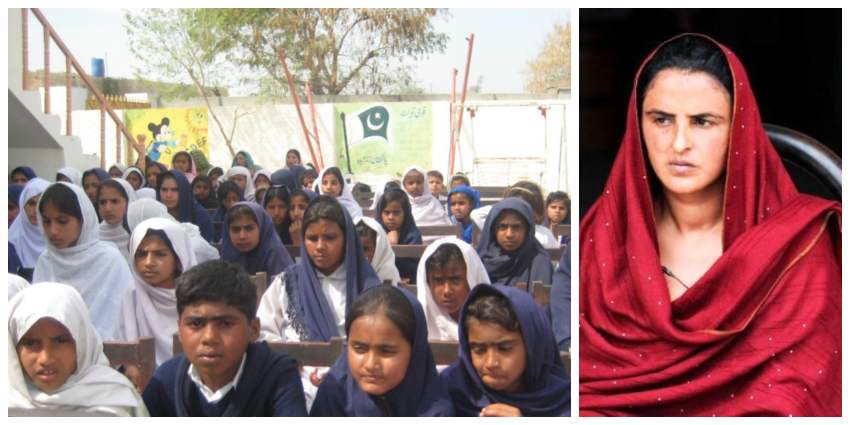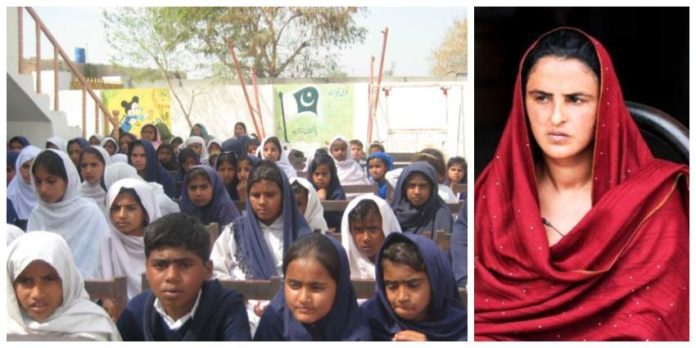 After the heinous crime that shook Pakistan to its core in 2002, Mukhtaraan Bibi or Mukhtar Mai became a household name. Her courage in the face of extraordinary adversity made her a truly unprecedented symbol of courage for Pakistani women.
And so, when the entire country's focus suddenly shifted to the marginalized village of Meerwala, in the rural tehsil of Jatoi, district Muzaffargarh, Mukhtaraan decided to re-write the destiny of the area.
With the settlement money and donations from around the world, she built a school and laid the foundation of Mukhtar Mai Women's Organisation, the main objective of which was to provide education to marginalized women.
In 2002, Mukhtar Mai Girls Primary School was established.
In 2005, it was given the status of a middle school. The school was then upgraded to high school level in 2008 and later to higher secondary level with more than 750 male and female students enrolled.
Ever since, hundreds of students have graduated from the same school – a true feat coming from one of the most impoverished and educationally backward regions of the country.
Also Read: Pakistan Does Not Have Enough Secondary Schools To Accommodate All The Primary Graduates
The building of the said school covers an area of ​​three kanals and five marlas, which is Mukhtar Mai's personal property.
Struggling to keep the school afloat in the face of financial crunch, she signed an agreement with the Punjab Education Department in June 2020 according to which the school was handed over to the Punjab Education Department.
According to the agreement, the Punjab Education Department was bound to deploy both administrative and teaching staff in this school to ensure its uninterrupted operations.
However, the opposite seems to be happening.
The education department has not yet deployed any staff or met the school's other needs. Instead, the 18-year-long educational journey has been put to a halt even though schools have reopened all over the country.
"Hundreds of students come from far and wide every day and return without getting any education," shares a disheartened Mukhtar Mai.
Mukhtar Mai has now appealed to the provincial authorities to not allow the negligence and carelessness of some to compromise the educational journey of hundreds of students enrolled in the institute.
Mukhtar wants the Department of Education to terminate the contract and return the building to her organisation if it is unable to meet its contractual obligations. Mukhtar is determined to continue the learning process at the school with or without the government's support.
Mukhtar Mai has also demanded from the Prime Minister of Pakistan, Chief Minister Punjab and other government officials to act promptly and reinstate the school and provide education to the children which is their right as per Article 25-A of the Constitution of Pakistan.
Have something else to add to this story? Share your views in the comments below.