On Monday, the ever-famous, forever in the limelight Tik Toker, Hareem Shah announced that she got married to a PPP leader. Her alleged husband is still a mystery as Shah has kept his name under wraps.
Read: Manu Bebo — A Kashmiri Trans Make-up Artist Is Breaking Barriers With Her Skills
She, however, shared a picture of hers dressed to the nines in a red lehenga choli, and with it, she also posted a picture of her hand placed on top of her mysterious husband's hand to make her claims believable.
tikok star Hareem Shah confirms marriage to unnamed political Leader Lol🤝🤣 pic.twitter.com/LrNGuMoF0Y

— it$ 👑SaNa🦋 (@saKoon_ki_life) June 28, 2021
Well, you know what, this made for a perfect meme-worthy plot, and no one does it better than Pakistanis, so let's have a look at some of the best humor to come out of this situation.
Read: Of Mufti Qavi, Women's Clothing & The Hypocrisy Of The Ghairat Brigade
Pakistani Twitter dug out pictures of Jamaat-e-Islami's Siraj ul Haq using a laptop, claiming he was busy searching up Shah's anonymous husband.
Meanwhile, the Twittersphere was in an utter state of shock as they did not see this coming!
On the other hand, Hareem Shah was like: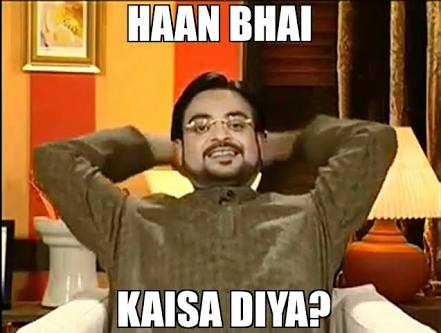 How could people not drag Sheikh Rasheed into anything minutely related to Hareem Shah?
Scenes of nazuk surat e haal in Sindh assembly!
Some Kasauti references were also made!
Oh well, Abdul Qavi got dragged in too, 'cus why not?
Halaat changed for Sheikh Rasheed as soon as Shah dropped the marriage bomb!
Baat inke dil ko lagi!
Some of them are just salty!
This could be a possibility! 🤭
Congratulate Hareem Shah and the unnamed PPP leader in the comments down below!