Situation across India escalated on Sunday after protests against the contentious Citizenship Amendment Bill (CAB) led to violent clashes between citizens and the police.
As reported in India Today, Dehli police entered Aligarh Muslim University by force on Sunday evening and unleashed unprovoked aggression against both the staff members and the students.
Read: Citizenship Amendment Bill: Modi's India Is Shading Muslims – AGAIN!
Numerous images of Indian police officials vandalizing public property and harassing Muslim students have surfaced following Sunday evening's clashes.
Read: Pakistanis Are Thanking Jinnah & Iqbal After Indian Supreme Court Verdict On Babri Mosque
Konkona Sen Sharma, who is known as much for her rights based activism as she is known for her big screen performances, was among the handful of Indian actors who made a public statement after Dehli Police stormed Muslim educational institutes.
"We are with the students! Shame on you @DehliPolice," wrote Konkana folowing the break-out of violence.
However, Sharma's tweet did not seem to go down very well with many of her followers.
Read: How The RSS Is Controlling India Under Modi
The massive backlash has not stopped Konkona Sen Sharma from condemning Dehli Police.
The actress has continued her support for the students and has since been retweeting accounts condemning police brutality and supporting student protests.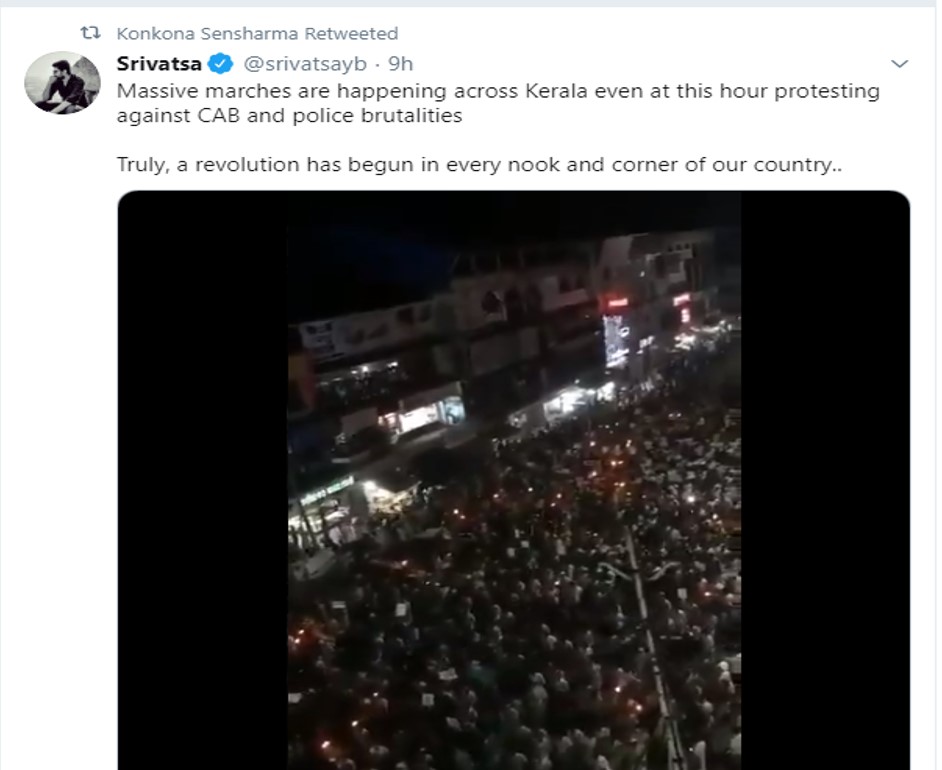 Situation in most parts of India remains tense as students across the country have taken to the streets to protest the state's high-handedness at Aligarh Muslim University.
What do you have to say about Konkona Sen Sharma condemning Dehli Police? Share your views in the comments below.