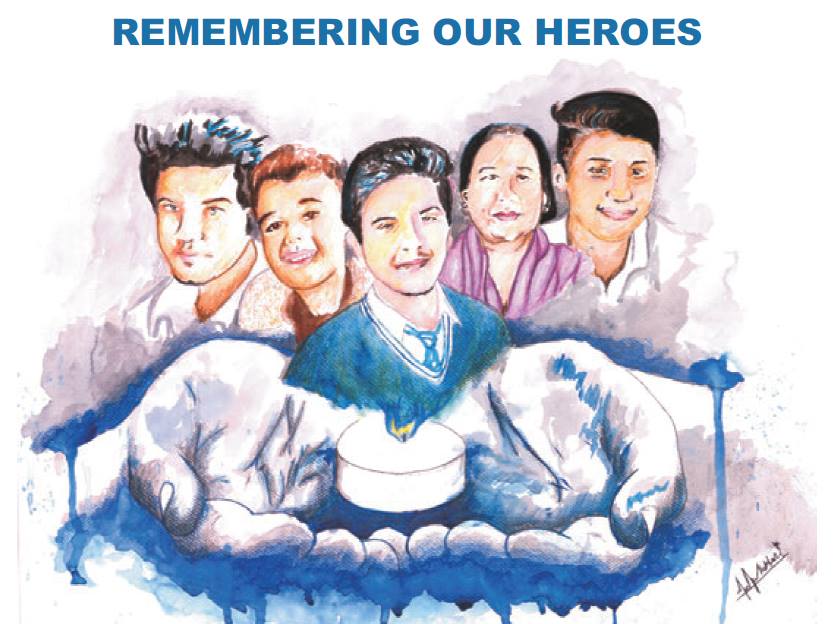 Exactly 5 years ago today, Pakistan saw its darkest hour when more than 140 pupils and teachers were slaughtered at the hands of terrorists who attacked Army Public School (APS) Peshawar.
Half a decade later, Pakistan refuses to forget the tragedy, reliving the trauma that was the morning of December 16, 2014.
Read: APS Attack, Waleed Khan And Survivor's Guilt
Some wounds simply cannot heal…
How do you stop hurting, when the parents of the martyred children never will…
Read: This Police Officer's Poem For APS Martyrs is Winning Hearts
They say, the smallest coffins are the heaviest…we know they are…
And as Pakistanis continue to grapple with survivor's guilt, Army Public School stands resilient, remembering the morning it was violated.
True that most traumas are better forgotten, but APS Attack will not be, cannot be and should not be forgotten.
Read: Never Forget the APS Attack Martyrs