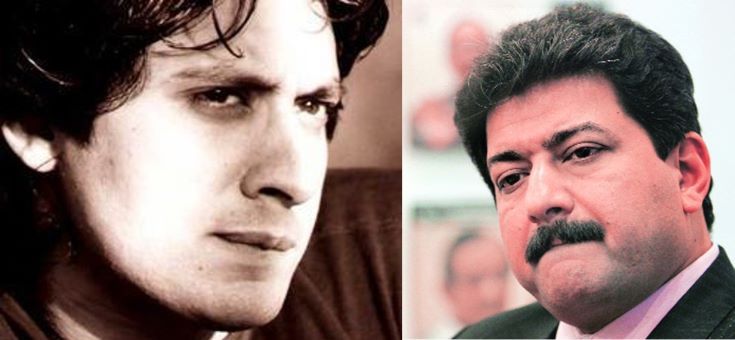 In the last few years, Jawad Ahmed has positioned himself as somewhat of a social crusader. From setting up a non-profit, "Taleem For All" and setting up 10 schools in the most marginalized areas of the country to contesting the 2018 elections from the platform of Barabri Party – which he also founded – Ahmad is on a roll to change Pakistan.
That the musician has been extremely critical of the ruling elite is no secret. His entire election campaign was tailored to highlight the wrongs that Pakistan's political leadership has inflicted on its people and even though, neither Ahmad nor his party could make much of a mark at the polls, he continues to make his voice heard thanks to his huge social media following.
While his followers have become quite accustomed to Jawad Ahmad's passionate outbursts in which he often criticizes politicians including Prime Minister Imran Khan as well as the Sharif and Bhutto families, in a recent tweet, the singer-turned-politician lambasted senior journalist and anchorperson, Hamid Mir.
In a strongly worded tweet, Jawad Ahmad called out Hamid Mir for not having the courtesy to give mileage to his party prior to the general elections.
Read: Haroon Rashid Is Blown Away By The Cover Of His 2002 Hit MEHBOOBA By These Young Guys On Nescafe Basement 5
His resentment stemmed from Mir's recent show of support for protesting citizens who came out in large numbers in Lahore over the weekend to register their reservations on the way public safety and welfare was being handled by the government. 
This is the beginning of an indigenous movement in Punjab no opposition party took any initiative to come on roads but repression of police,illegal abductions and Gas bills forcing public to come on roads https://t.co/TK5YSgplHa

— Hamid Mir (@HamidMirPAK) February 10, 2019
As you can gauge from the tweet below, Jawad Ahmad found Hamid Mir's support of the protesters to be hypocritical.
https://twitter.com/jawadahmadone/status/1094853014555426816
This is of course not the first time that Jawad Ahmad has called out a high-profile Pakistani through the micro-blogging website. In fact his twitter feed is full of angry rants.
Farhat Ullah Babar while showing solidarity with propagandists & protesters in Pakistan should also look back & see how shamelessly he's been a part of & supporting Peoples Party & Zardaris till now who have looted this country for themselves & certainly not for poor & oppressed.

— Jawad Ahmad (@jawadahmadone) February 11, 2019
Imran Khan's 'reunion' with Hassan Nisar speaks volumes about this man's real character and credibility. It not only shows that Imran Khan's politics, which he built only through media, is extremely compromised but shows the shamelessness of our politicians having no integrity1/3

— Jawad Ahmad (@jawadahmadone) February 9, 2019
3/3 lords, capitalists,pirs,mafias & a few power seeking middle class opportunists whose socio-economic understanding had no ideological basis & who were as visionless as their leader Imran Khan was which is now quite evident from their half cooked policies & crippled government.

— Jawad Ahmad (@jawadahmadone) February 9, 2019
A lot of what Jawad Ahmad has to say resonates well with the grievances of an average citizen. However, going by the anger and resentment on his Twitter feed, we worry if the singer is on his way to becoming a mirthless cynic.
Read: 8 All-Time Favorite Nescafe Basement Songs On A Millenial's Playlist
Jawad bhaiyya, no harm in calling a spade a spade but…