The COVID-19 pandemic is far from over, as many countries across the globe are battling with one of the worst waves, yet!
Read: An Indian Woman, Harjas Sethi's Rant About Returning To The Office For Work Hits Home
India is one of those countries that has been hit hard by the novel coronavirus. It recently became the second-worst country with regard to the emergence of COVID cases after it surpassed Brazil. The overall situation in the country is worsening and research suggests that due to low testing, the original numbers might as well be more than what is being reported in the media.
As the pandemic is tightening its grip over India, the citizens are beginning to losing hope. So, to brighten the situation a little, the Indian doctors decided to put together a special public service dance performance.
Humans of Bombay recently posted a video of frontline health workers dancing their way to a public service message on the remix of Rasputin by Boney M.
This team of medical officers reminded everyone that India is back to square one in this COVID calamity, but they're working day in and day out to ensure everyone's safety. As they danced to cheer everyone up, they asked for a little help in return.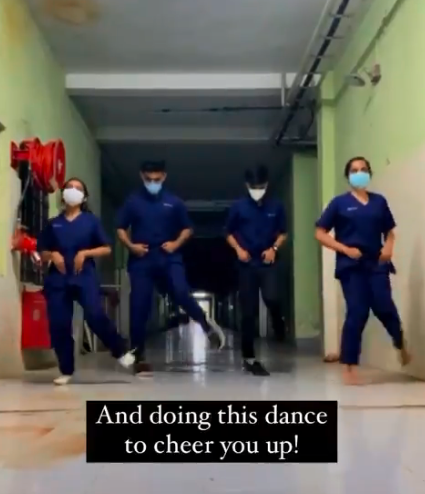 Even though you must be already aware of what they asked for, a little reminder every now and then doesn't hurt. After all, they put their lives to risk every day to ensure our safety.
Here's how you can help them: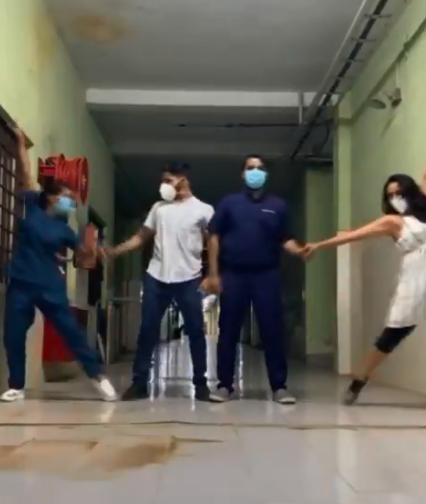 Wear a mask and sanitize yourself frequently.
Maintain social distancing and don't step out unnecessarily.
Stay at home to avoid staying at the hospital.
People have absolutely loved the dance of these Indian doctors and they appreciate how they took time to educate others by staying relevant.
One really important thing to do at this time is to "stay positive, test negative," everyone!
Have something else to add to this? Write in the comments.