Last evening Pakistan lost one of its bravest, most resilient daughters, Asma Jahangir.
While Pakistanis from all walks of life mourn her untimely departure, let us recount her untiring struggle for human rights one last time through these iconic pictures.
Read: Dr. Ruth Pfau's Inspirational Journey in Pictures
In this picture from 1983, a young Asma Jahangir is seen in her signature black coat protesting against dictatorship and authoritarian brutality. The protest was organized as part of the Women Action Forum.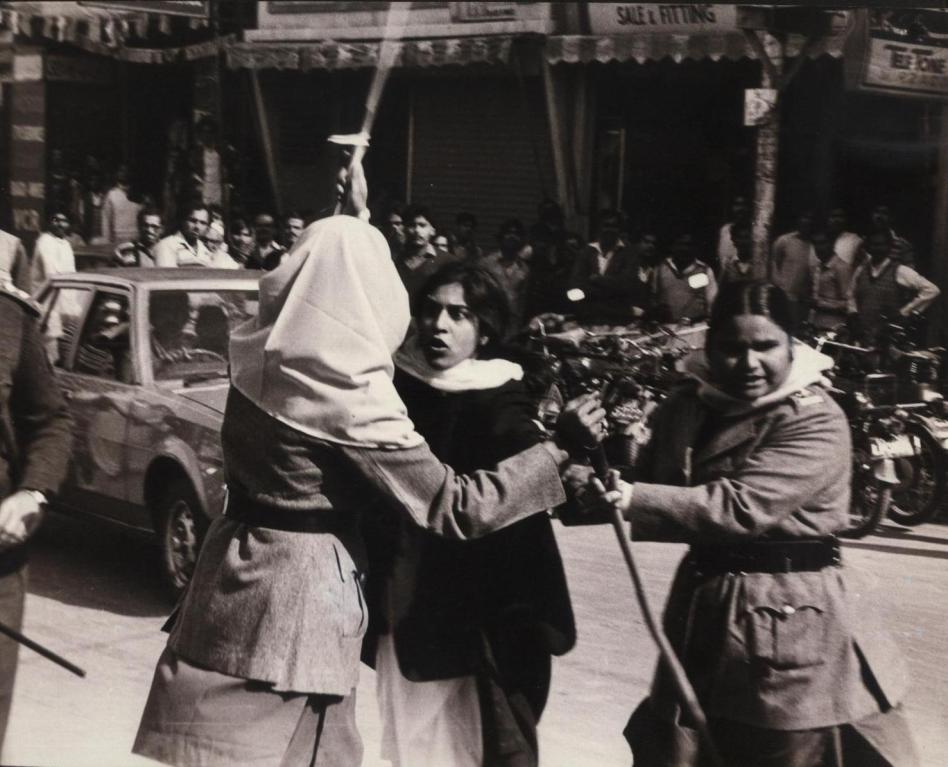 Asma Jahangir is seen protesting against the first invasion of Iraq in 1991.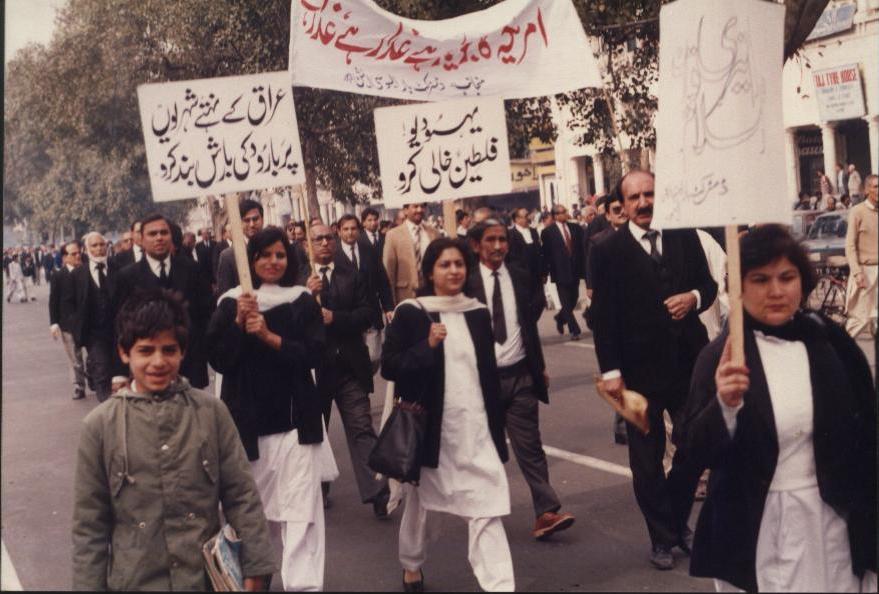 In 2008 Asma Jahangir's image with Bal Thackeray went viral. Extremist quarters in Pakistan used the image to defame Jahangir, labeling her as an "Indian agent."
Read: In Pictures: Dina Jinnah, The Daughter We Never Knew
Few know that this image was taken while Asma Jahangir traveled to India as part of a fact finding mission. Her meeting with the late, Shiv Sena Chief, Bal Thackeray was part of her investigation on communal violence by Hindu extremist groups against Indian Muslims.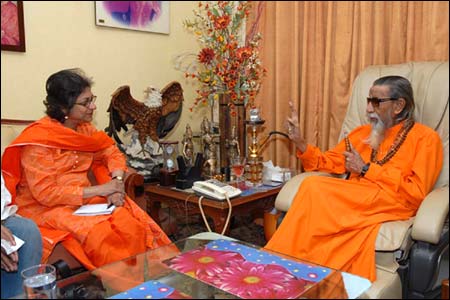 Asma Jahangir, addresses a rally in Lahore in 2009 to protest the atrocities committed by Taliban and other militant groups in Pakistan.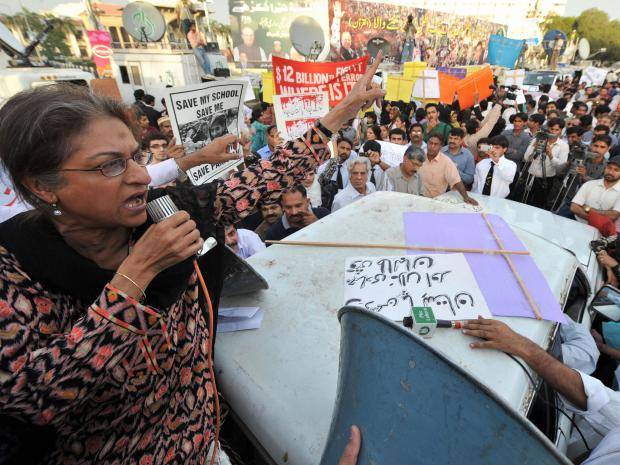 In this undated picture, Jahangir is seen at a civil society protest to demand an end to Indian atrocities in occupied Kashmir.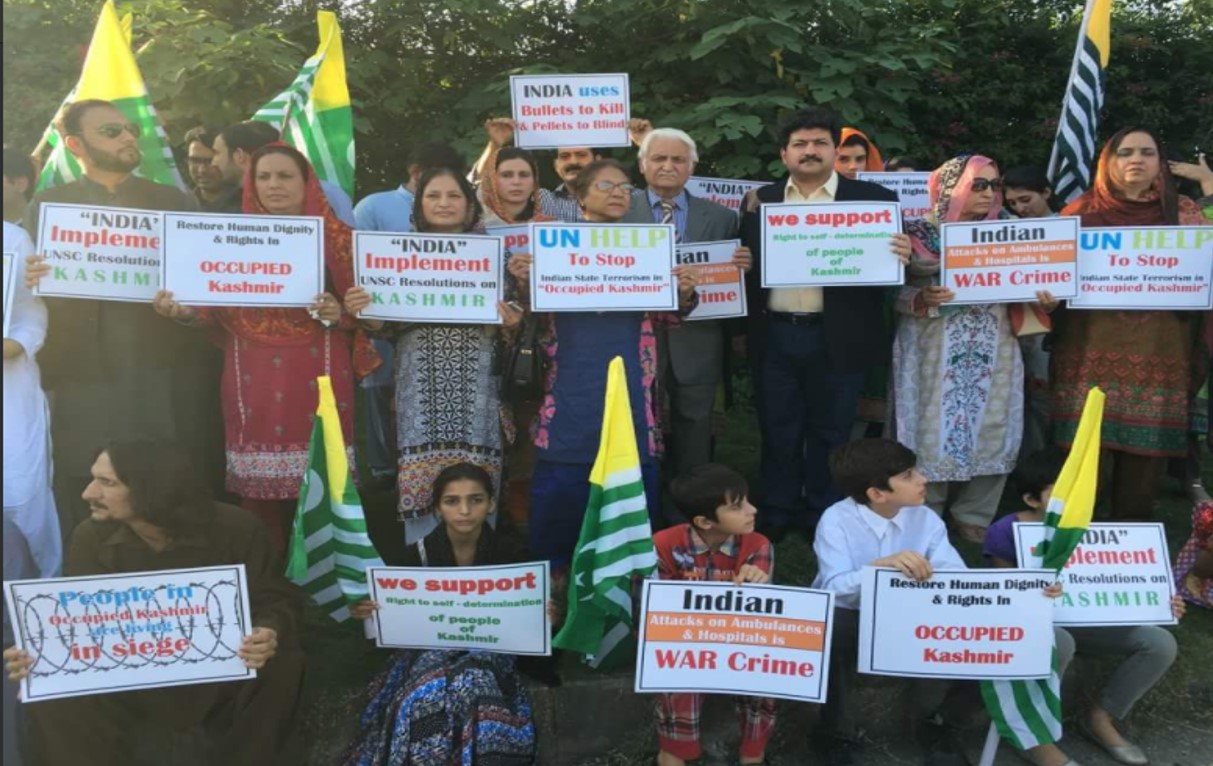 A gleeful Asma Jahangir participates in the Women on Wheels rally in Lahore in 2016. 150 women motorcyclists had taken part in the rally after completing their training with the support of Special Monitoring Unit on Law & Order and City Traffic Police.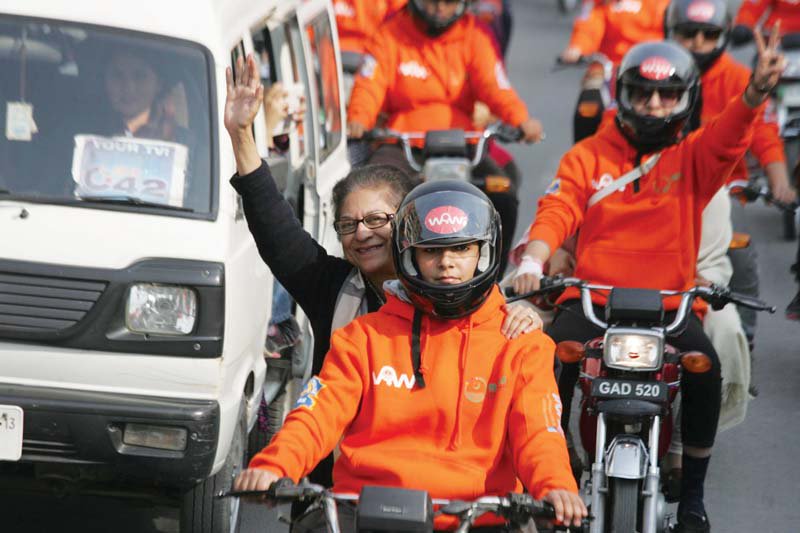 Watch: Rai Azhar Hussain – The Resilient Face of Pakistan
In her last public engagement, Asma Jahangir gave a lecture in Oxford University in February 2017 on the legacy of former Prime Minister Benazir Bhutto.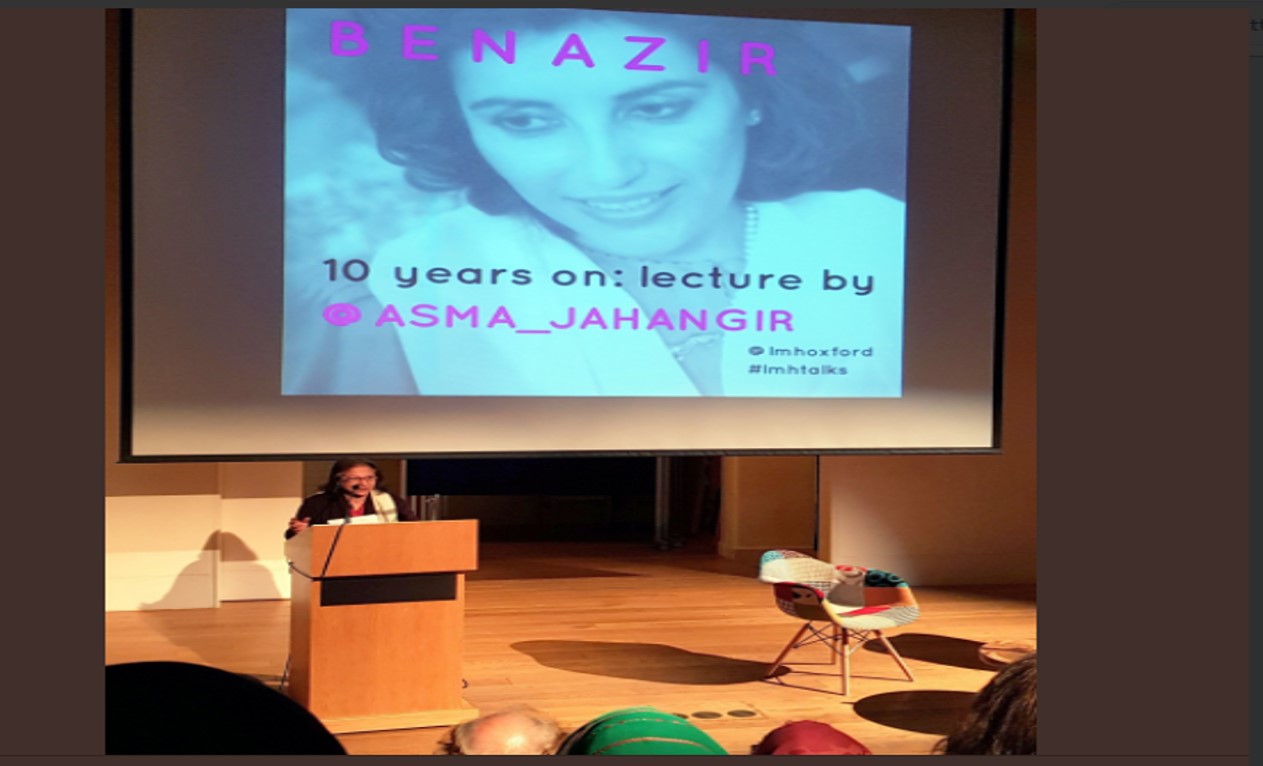 She was also joined at the lecture in Oxford by Malala Yousafzai (extreme left), Iqbal Lala (father of Mishal Khan) and Ziauddin Yousafzai (extreme right).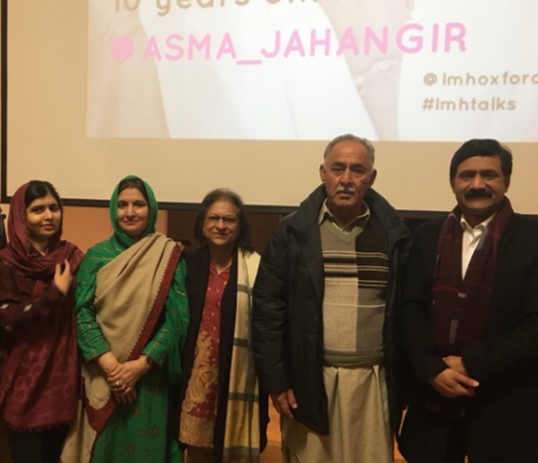 Watch: Candidly Yours | Episode 4 | Malala Yousafzai
With a heavy heart, we bid farewell to a Pakistani who was a true embodiment of courage. May her dream for a prosperous, progressive Pakistan come true.
Rest in eternal peace!