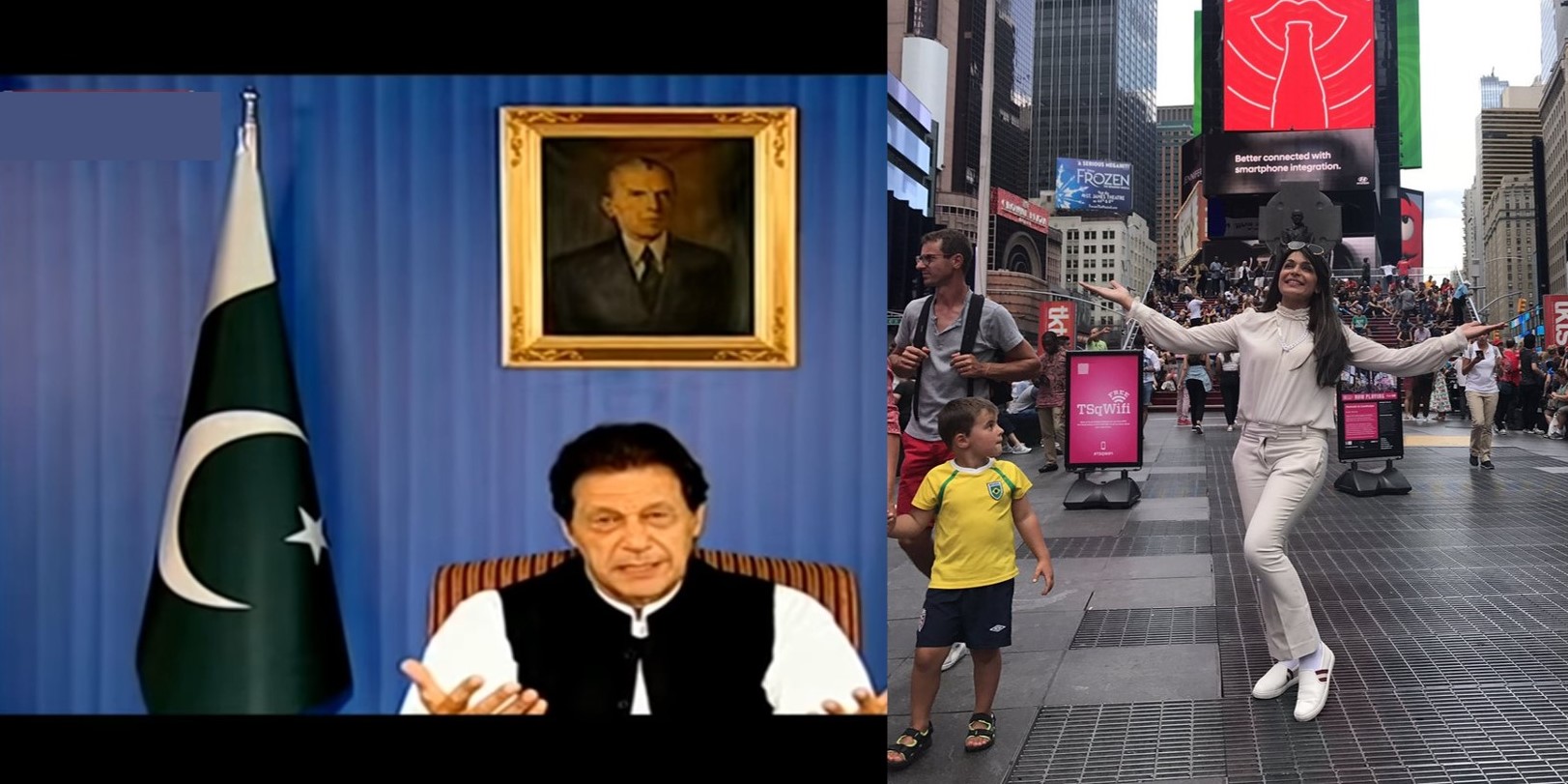 More than anything else, this week was about Eid-ul-Azha. The whole country was in a celebratory mood even though the government played spoiled sport by not giving a holiday on the third day of qurbani.
However, Eid was not the only happening event during the last seven days and there was plenty of news that kept us all hooked.
Imran Khan's Maiden Address To The Nation
https://www.youtube.com/watch?v=wS-t7QvBLKk
Prime Minister Imran Khan left even his staunchest critics impressed with his first televised address to the Pakistani nation.
Read: Twitter Reactions: Prime Minister Imran Khan's Address To The Nation Wins Over Pakistan
While some did point out that burning issues such as freedom of speech and media censorship were not discussed by the Prime Minister, his speech was nevertheless widely hailed for touching upon an array of (previously ignored) child rights' concerns including child sexual abuse, under-five mortality, malnutrition and stunted growth.
Najam Sethi
I was waiting for the new Prime Minister to take oath before submitting my resignation as PCB Chairman, which I have done today. I wish PCB all the best and hope our cricket team goes from strength to strength. Eid Mubarak. Pakistan Zindabad. pic.twitter.com/uiIVoiRAtq

— Najam Sethi (@najamsethi) August 20, 2018
After one of the most successful tenures that a PCB (Pakistan Cricket Board) chief has seen in recent history, Najam Sethi stepped down from the post.
Read: 3 Talking Points Following Najam Sethi's Resignation As Chairman PCB
The decision was not unexpected given the bad blood between PM Khan and Sethi. However, the latter's departure from Pakistan's premier cricket body was still received with disappointment and sadness on the part of cricket fans across the country.
Osama Khalid Butt and His Comment About PM's Speech Notes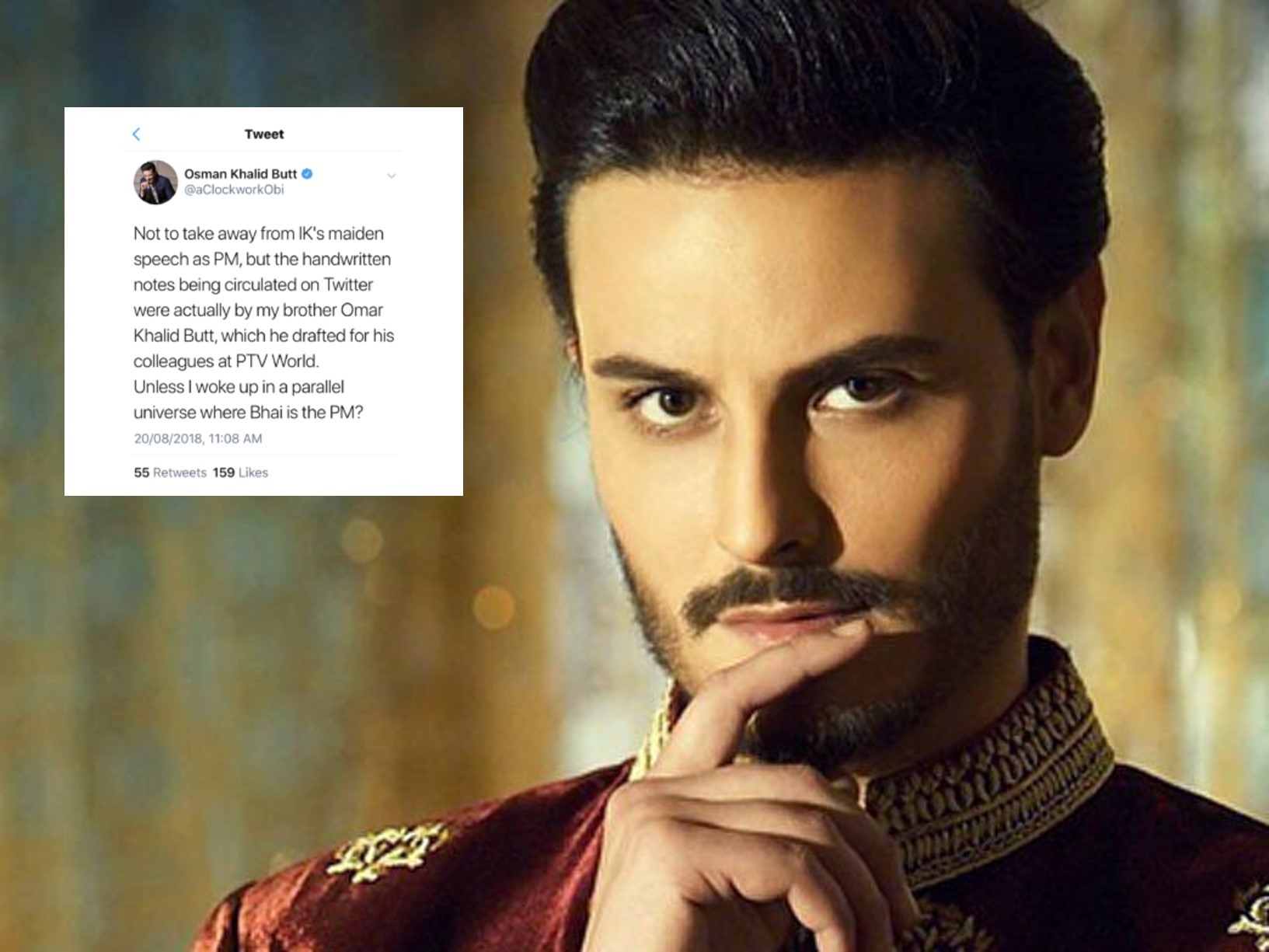 Actor and writer, Osama Khalid Butt stirred a controversy when he tweeted that the handwritten notes being attributed to the Prime Minister were actually drafted by his brother, PTV News anchor, Omar Khalid Butt.
Read: "The Handwritten Notes Circulated On Twitter Were Actually By My Brother" – And Not Imran Khan – Says Osama Khalid Butt
He later deleted the tweet citing "censorship" as the reason.
Meera in New York
One day in #Manhattan pic.twitter.com/42RORvFqHe

— Meera (@TheMeeraJee) August 25, 2018
Actress and controversy queen, Meera is in New York visiting her family. Her non-stop updates from the Big Apple kept her fans on Twitter most engaged throughout Eid!
Jawani Phir Nahi Ani 2
Despite clashing with two other biggies at the Pakistani box-office, the multi-starrer, Jawani Phir Nahi Ani 2 (JPNA 2) broke multiple theatrical records.
The movie's three-day worldwide total stood at Rs. 15.4 crore, making it the only Pakistani film to gross this figure in just three days.
JPNA 2 is still going strong and is likely to rule the box-office in the coming weeks.