Corona times have provided Pakistanis with a perfect opportunity to go for the most low-key, minimalist wedding ceremonies. But our awaam prefers going all out and being as extravagant as they possibly could on their nuptials.
Read: Jalal Sons & Master Tiles Wedding Attracted Grand Reactions From Pakistanis
Not so long ago, the Jalal sons and Master tiles' big fat wedding became the talk of the town. There we saw some grand celebrations and high profile celebrities.
Master Tiles invited expensive artists
Rahat Fateh Ali Khan
Atif Aslam
And
Ustad Tariq Jameel
at their wedding!
(#HashimKhan)@Afgha_Nite @PakhtunR @Pashtun_Afg @MShafqatMurad @Nabijan10 @Nadirbalochs pic.twitter.com/8F6wVrFLrG

— Balochistan (@Qta_Balochistan) November 8, 2020
It saw some rather exuberant scenes…
This year, another wedding at Faisalabad has come to give them a little, if not a lot, of competition. Recently, hosts of a wedding in Faisalabad were recorded giving away PACKED phones as gifts. Yes, you heard that right, packed phones!
Read: In A Country Where A Couple Gets Expelled For PDA, Punjab College Students Go Unpunished For Harassment
Take a look at it yourself!
It looks like the hosts were trying to earn a spot on the list of the most expensive weddings of all time. Since destination weddings are kinda out of question in these times, they went for something nobody could have expected, and we bet they took you by surprise as well!
Read: Memes Run Amok As Priyanka Chopra Shares Her Dad Used To Sing In A Mosque, & She Was Aware Of Islam
Tbh, creativity ko maan'na paray ga! But, what's more ingenious is how the guests at the wedding have fishing nets ready to get their hands at them smartphones – wah bhayi!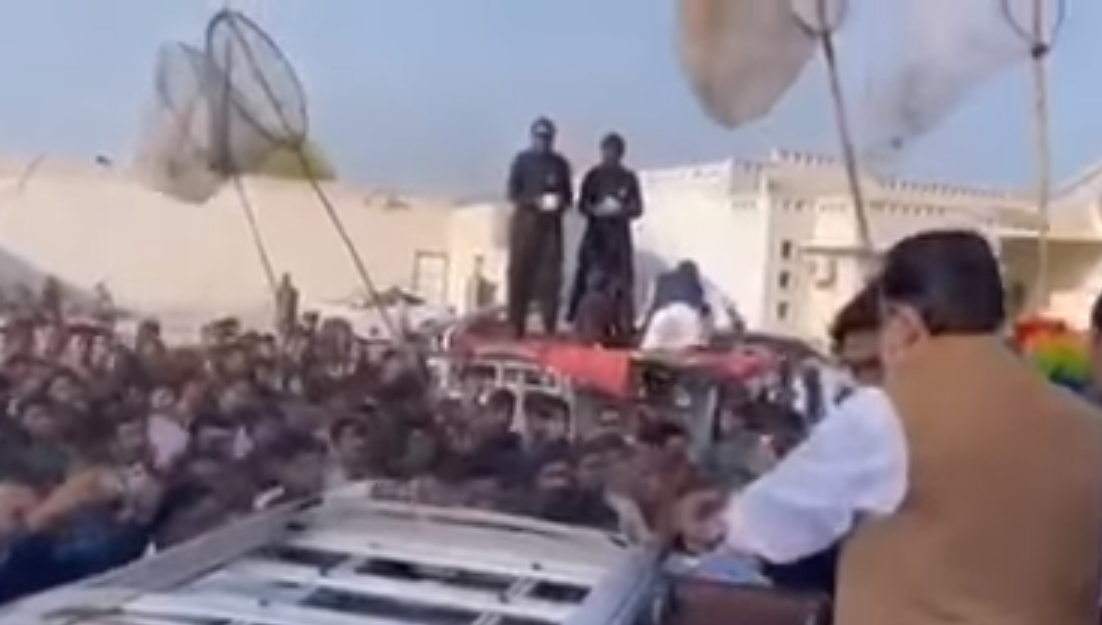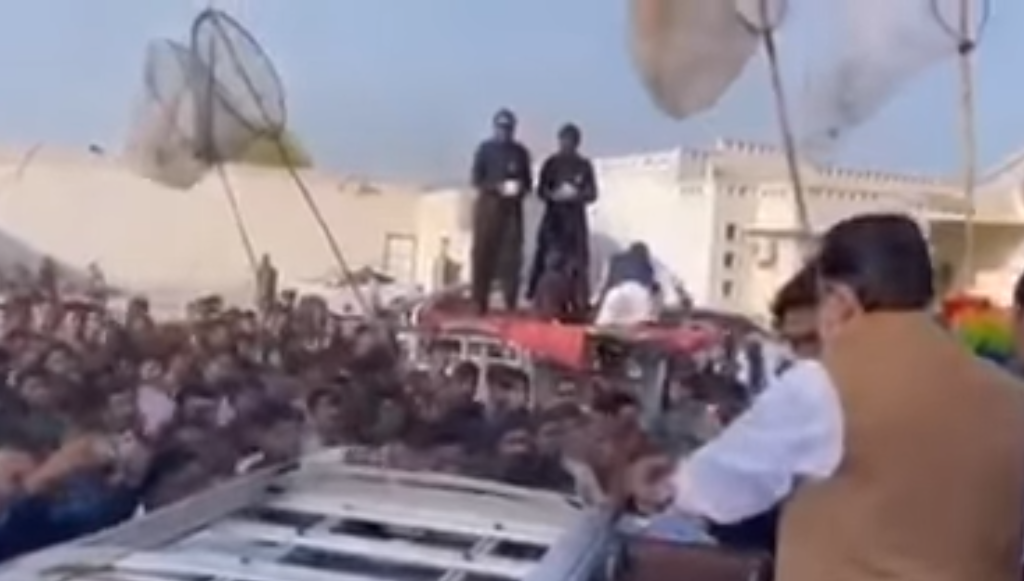 It looks like the guests had insider knowledge on this epic surprise. The hosts from Faisalabad, sure pulled off an Aamir Liaquat (notorious, of course) from Inaam Ghar!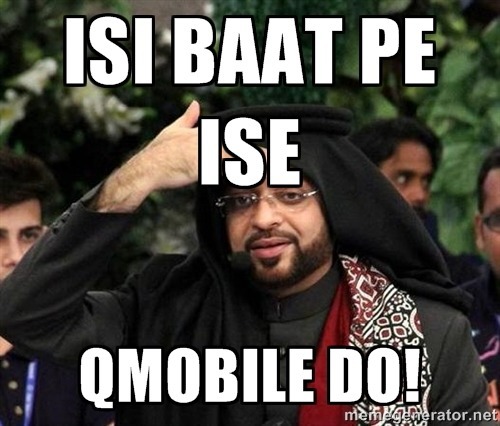 How did you like this grand celebration? Let us know in the comments.