Ali Xeeshan is a big name in the fashion industry of Pakistan and has been seen several times advocating for a social cause through his work. Whether its child marriage or consent, Ali has always pushed for progressive social reforms with his clothes; all the reason why we were left shocked u;on hearing this news.
Read: This Pakistani Husband Reported His Wife's Ex-Boyfriend To FIA For Harassing Her & Twitter Is Loving It!
Two days ago, a Twitter handle named BreenRana shared that her cousin who happens to be a filmmaker in Lahore has been struggling for about 9 months now to get his payment cleared from Ali Xeeshan. The thread said that Minutiae, an animation and videography studio in Lahore was hired by Ali Xeeshan to cover a fashion show featuring the theme, Ijazat.
The two parties then had reached an agreement and the videographers had shared the videos timely after the show. That content was even published by Xeeshan's team on his social media platforms.
Read:This Indian Channel Just Released A Toxic Cricket Ad Against Pakistan & People From Both Sides Of The Border Are Slamming It!
However, when it came to the payment part, Ali Xeeshan stopped taking the filmmakers calls and didn't respond to any request. The boys then went back and forth but to no avail. Hopeless of the dynamics, the studio founders then had to file a legal case against the Pakistani designer for not clearing a payment worth Rs. 470,000/-.
The tweets also highlighted how young creative people are exploited across the country when it comes to money business. Here's the detailed account!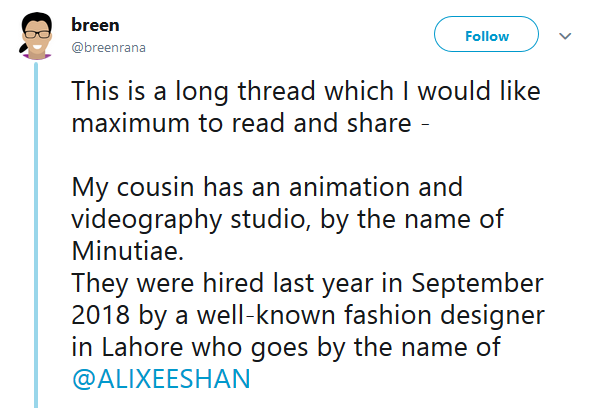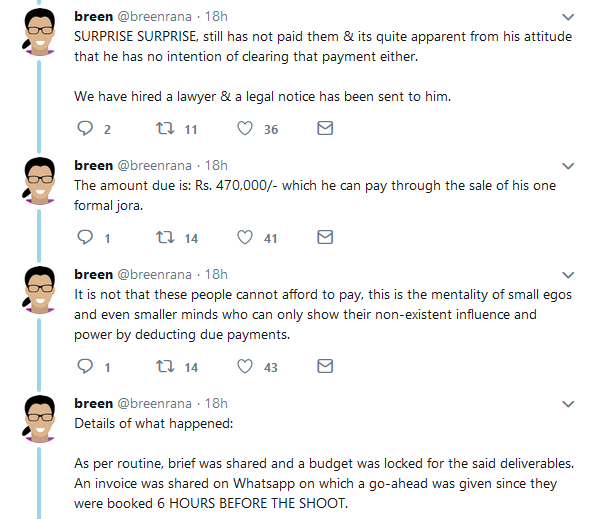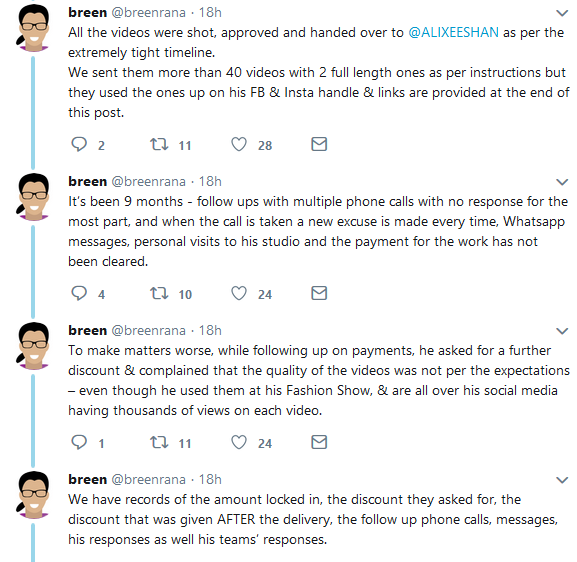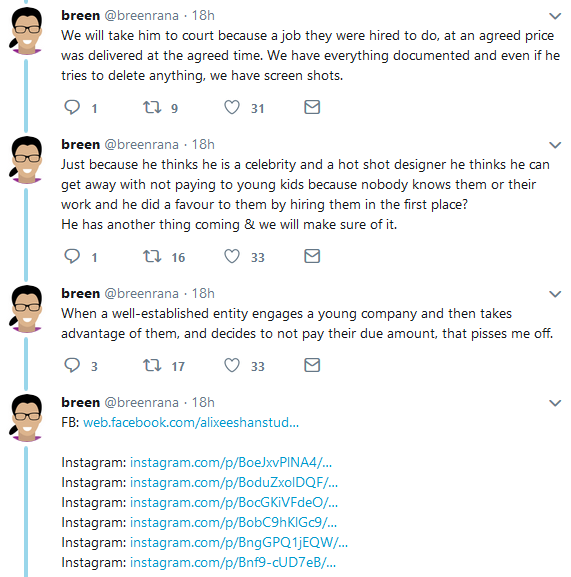 People's reaction to the revelation has also reaffirmed the bad habit of late payments in the industry!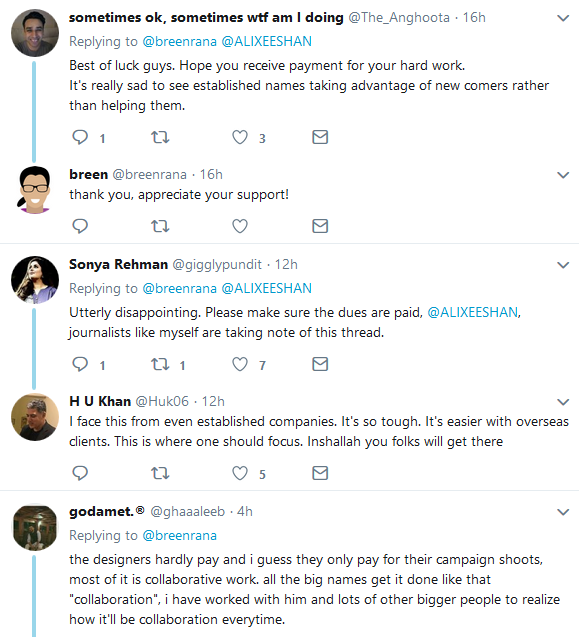 This is a developing story. Ali Xeeshan has not responded to the allegations yet!
Read:PTI Minister Zartaj Gul Has Come Under Fire For Getting Her Sister Appointed As Director NACTA & Pakistanis Are Calling Out Nepotism!