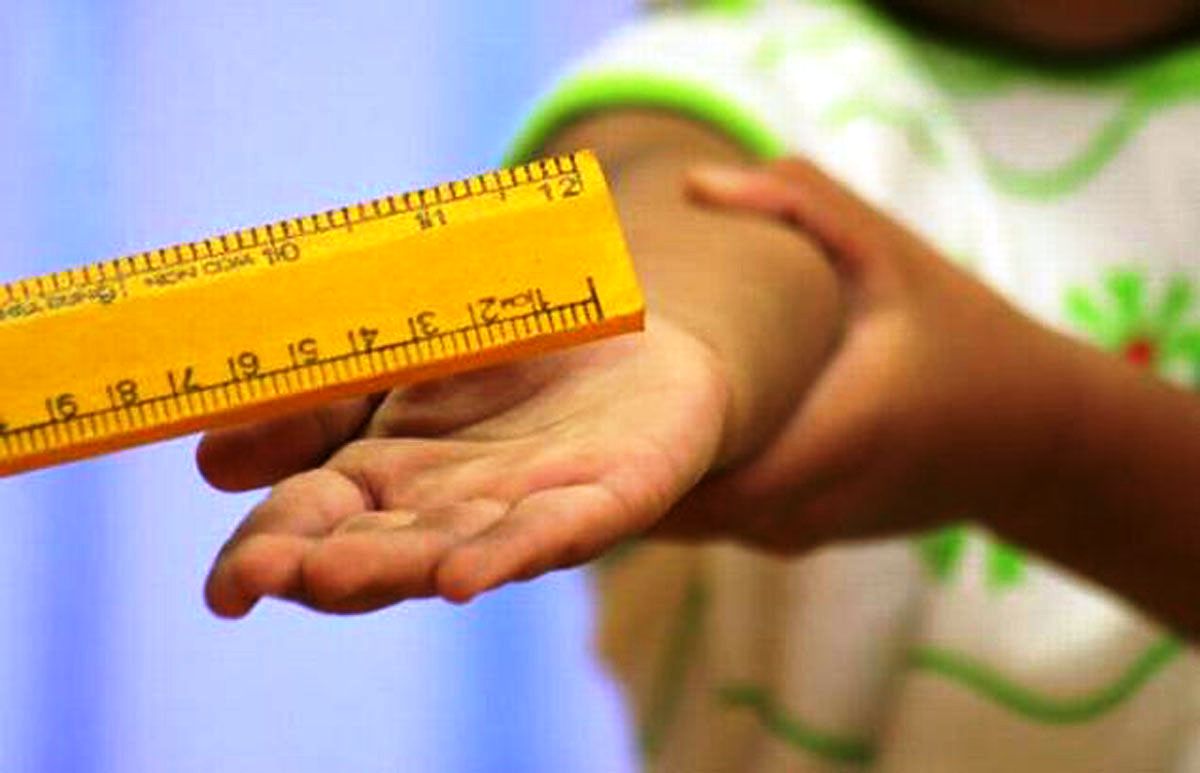 While children across the globe deserve compassion and security, children of today's world are subjected to various forms of violence. In more cases, children are betrayed by the very individual(s) responsible for their protection and well-being such as their parents, guardians and their teachers.
The consequences of violence against children include both the direct personal impacts and the damage that they carry forward into later childhood, adolescence, and adult life. Over the past 20 years, a growing body of research clearly indicates that children who have experienced physical punishment tend to be more aggressive toward parents, siblings, peers and, later, spouses, and are more likely to develop antisocial behavior.
However, despite the immense damage that corporal punishment causes to a child's mental and physical health, more than 160 countries worldwide allow, by law, parents and caregivers to hit children at homes and at schools, the places where they should feel safest.
If we take the specific case of our country, corporal punishment has traditionally been the predominant "tool" used to "discipline" children. It is then a little wonder that 70% of the 1,250 teachers interviewed in a recent survey conducted in Pakistan believed corporal punishment to be "useful".
It is important to point out here that Pakistan is a signatory to the United Nations Convention on the Rights of the Child (UN CRC). Accordingly, under international law, Pakistan is obligated to take "…legislative, administrative, social and educational measures to protect the child from all forms of physical and mental violence…"
Almost 29 years after ratifying the UNRCR, it was only in 2013 that the National Assembly unanimously passed the Prohibition of Corporal Punishment Bill. According to the Bill, "Any person who is guilty of inflicting corporal punishment on a child shall be punishable with imprisonment extending to one year or fine up to Rs. 50,000 or both." However, the Bill could not become a law because the National Assembly was dissolved before it could be tabled and passed in the Senate.
The result of this half-hearted attempt at legislation has not merely allowed continued use of corporal punishment against our children but has also cost us their lives. In 2013, at least 11 children in Pakistan were reported to have committed suicide owing to depression caused either directly by continued corporal punishment or the fear of corporal punishment.
It can therefore not be emphasized enough that Pakistan urgently needs to enact laws and policies to protect our children from life-long scars, a sense of humiliation and as we have seen fatal depression! After the 18th constitutional amendment, since social welfare is now a provincial subject, it is imperative that the provincial governments take all necessary legislative measure to ensure that corporal punishment is prohibited in all settings and under all conditions.
Coupled with legislation, regulation and monitoring of educational institutions is also a pre-requisite to ensure that any laws prohibiting corporal punishment are effectively observed and implemented.
Finally, relevant government departments – both at the federal and provincial level – ought to raise awareness among caregivers about the acute adverse impact that corporal punishment has on the well-being of children.
There is no other alternative but for all stakeholders to collectively share the responsibility of protecting the rights of our children and giving them a chance at a safer and happier childhood!