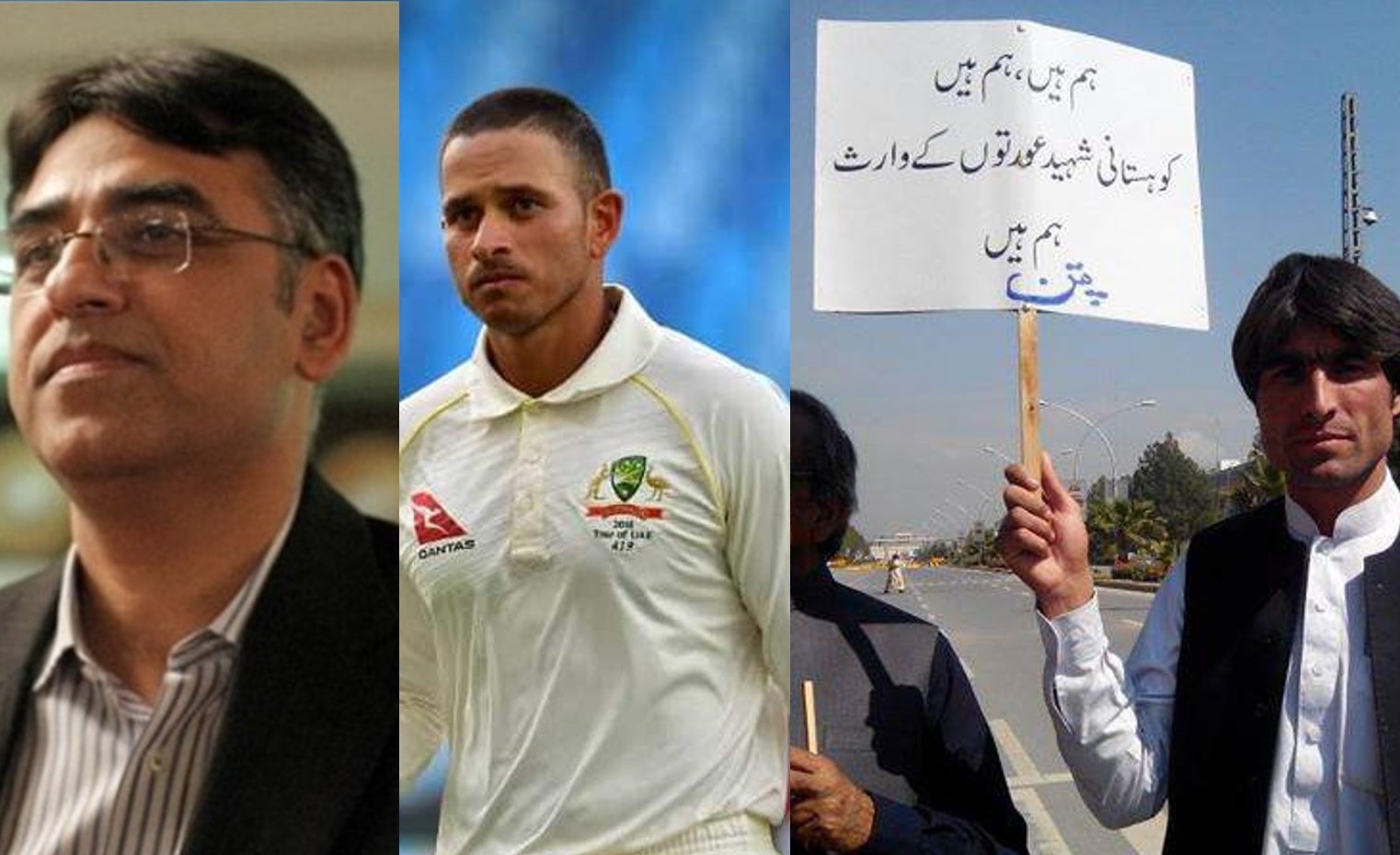 We're back with our list of the top newsmakers of the week. Scroll down to find out who made headlines and why!
Asad Umar & Bilawal Bhutto Had a Distasteful Spat in Parliament
Things got heated in the Parliament this week when State Minister for Finance Asad Umar took a dig at PPP co-chairperson Bilawal Bhutto Zardari.
Earlier in his speech to the Parliament, Bilawal Bhutto had spoken about India's "naked aggression" since 1971 and held it responsible for the tensions that had brought the two South Asian countries at the brink of war only last week.
Bhutto had also criticized Prime Minister Imran Khan for returning the captive Indian pilot in haste, without any guarantees from Narendra Modi to de-escalate the hostilities.
When it was Asad Umar's turn to speak, he criticized Bilawal for speaking in English and labelled his speech as India-friendly.
Aurat March 2019 was a Spectacle to Remember!
The second edition of Aurat Azadi March 2019 took women's voices to a whole different level.
Among the topics that were the subject of the witty posters this year included a period-friendly Pakistan, sharing the burden of household chores, women's right to inheritance and of course bodily integrity.
Afzal Kohistani's Murder Demands Greater Protection for Those Who Stand-up Against Violation of Women's Rights
The brave man who exposed the Kohistan video scandal in 2011 that had resulted in the brutal murder of five young girls (whose only crime was to clap and cheer two male dancers during a family wedding) is no more. He was shot dead by unidentified assailants on Wednesday.
Before Afzal was killed, he had spoken about the threat to his life on social media in a video message.
The prime suspect in Kohistani's murder has been arrested.
Kashmiri Origin Australian Cricketer, Usman Khawaja Set Stage for an Ironic Defeat for the Indian Side
Pakistan-born, Kashmiri origin Australian cricketer, Usman Khawaja was hailed as a hero when his maiden ODI hundred resulted in a crushing defeat for the Indian side.
The defeat was especially ironic given that the Indian team had worn army caps to demonstrate solidarity with its soldiers following the recent tensions between Pakistan and India over the long-standing Kashmir dispute.