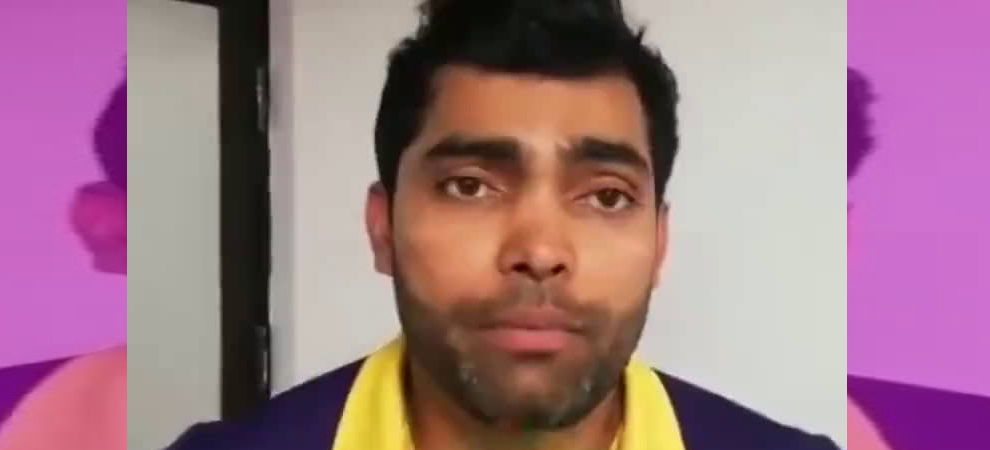 Apart from his cricketing skills, Umar Akmal is that one Pakistani player who owes much of his fame to things like his grape selfie, his brawls, the ultra-vibrant dressing sense, and the list goes on. Wherever the guy goes, controversies follow. This time he is breaking the internet with, "Agla IPL Pakistan Main Hoga!"
Read: This Bromance Between Misbah-Ul-Haq & Younus Khan Is Melting Our Hearts And Awww!
Here's what happened exactly! While recording a video to promote PSL, Umar Akmal mistakenly said that the next IPL will be in Pakistan hopefully. Although, Umar Akmal corrected his statement immediately, it didn't do any damage control because as they say, the internet never forgets!
Umar Akmal had to just utter these words and the next thing we know, Indian media was flooding with their version of the story, trolling the Pakistani cricketer big time. It was as if the Indian media was waiting for someone to goof-up in PSL.
Read: Pakistanis & Indians Are Gushing Over PM Imran Khan For Freeing Captured IAF Pilot Abhinandan
As Umar Akmal continues to live his life like nothing happened, the whole episode has brought home once again that India is low-key obsessed with Pakistan Super League. CUTE!
Meanwhile, we request Umar Akmal to stay away from mics and camera these days in order to not to repeat statements as hilarious as Agla IPL Pakistan Main Hoga!
Read: Pakistanis Are Cringing Over Faisal Vawda's Photos At LOC & Someone STOP Him Already!