Reports in media suggest that Pakistan and India might play a Test match in Australia. The news comes down as a surprise because only a few weeks back the BCCI had voiced its concerns with regard to touring Pakistan for #AsiaCup2023.
Read: #AsiaCup2023: Repercussions Likely As India Decide Not To Tour Pakistan
Are The South Asian Neighbours All Set To Play A Test Match In Australia?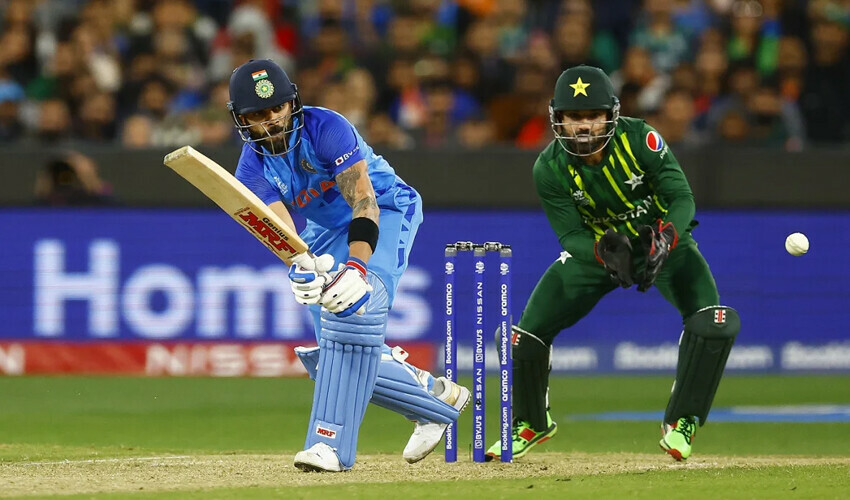 Around two weeks back Secretary of Board of Control for Cricket India (BCCI) and the president of the Asian Cricket Council, Jay Shah had categorically announced that India won't travel to Pakistan for Asia Cup in the coming years. Later, after PCB threatened to boycott next year's ICC world cup in India, the Indian officials changed their statement a bit while explaining that any decision in connection with touring Pakistan will only be taken after considering the security and well-being of the Indian cricketers.
Read: PCB Responds To BCCI, Expresses Disappointment
Nevertheless, following this year's #ICCT20WorldCup match between the two South Asian sides, former Australian all-rounder Simon O'Donnell, revealed that there is a probability of a Test match between the countries, soon. While explaining that negotiations were taking place he said,

"That game (the world cup T20 match) itself is the one that's held the tournament up so far, people keep referring back to it. There was 90,000 at a neutral venue, there was extraordinary emotion, the scenes of the game, the tightness of the game, the pressure.
"It was magnificent sort of stuff, to the level that I can say there will be discussions being held, or there are discussions being held to play a Test match here. There's also the possibility of a triangular One-Day series between India, Pakistan and Australia or a Test match between India and Pakistan. My word there are [conversations happening] in the wake of this [T20 World Cup clash]. There are already discussions taking place."