A 22-year-old Indian doctor, Alisha Akhani, shared a gut-wrenching account from her 12-hour shift in the COVID ICU, and this is exactly why everyone needs to follow the SOPs.
Read: 15 Of The Funniest Memes That Came Out After The Capitol Hill Breach
Frontline health workers have been working their butts off since the onset of the pandemic, so that ordinary citizens can walk back home safe and sound.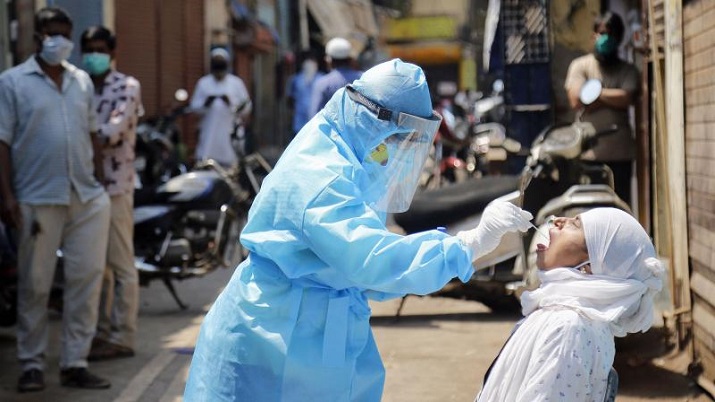 What we can do in return, as a favor to them, is stay away from crowded places, wear a mask in public spaces and maintain social distancing at all times. This will help lower the positivity ratio and ease the burden on them.
Read: This Woman, Syeda Ooje Fatima Rizvi Is Providing Free Of Cost Homemade Food To COVID-19 Patients & Atta Girl
India is currently battling with a lethal 'second wave.' The country has now crossed 20 million coronavirus cases. As a result of that, Indian doctors are seeing way too many people die from far too close.
One such doctor narrated her disturbing story of being in the intensive care unit of the COVID ward.
This Indian doctor spelled out her ordeal of being there in the COVID ICU, seeing patients' health deteriorate, running multiple tests on them. Having to prick their skins, again and again, is heartbreaking.
Alisha tells how she barely has time to sleep in those 12 hours. How she loses 5-6 patients on average every time she rests her eyes for half an hour.
The 22-year-old barely has time to sleep, eat and focus on her studies after a grueling shift in the ICU.
However, when patients heave a sigh of relief at her sight, saying "madam aa gaye hain. Ab hume kuch nahi hoga!" that is what gives Alisha the "ammunition to keep going."
Frontline professionals are risking their lives to keep the citizens of their country safe. The least one can do is follow the COVID protocols and help take the load off of them.
Have something else to add to this? Write in the comments.